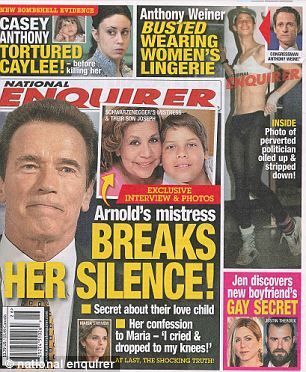 When will the lords finally strike Anthony down?
The circus act called Anthony Weiner this morning reached another low (yes- improbable, but this is Anthony Weiner we are talking about) when the dreaded National Enquirer released images of Mr Weiner remonstrating lubed up wearing a pantihose and a bra from a college photo circa 1982. Which is to say- once a voyeur always a voyeur.
But as you have probably guessed by now voyeurs don't go down so well in Congress, especially when the lap of shame seems to be the daily morning ritual after the oil and pony show has been twittered to abandon.
Heightening tensions is the return of Mr Weiner's wife, Huma Abedin from her task committee efforts in Africa with Hillary Clinton. To be sure Huma Abedin has put on a brave face, but then again what can she do is when she is carrying Mr Weiner's child?
At present one can pretty much bet the whole ranch that Democratic affiliates have taken Huma Abedin aside and pleaded with her to force Mr Weiner to resign who to date has refused to abandon his post the way a cinnamon flavored gum refuses to dislodge one's shoe after a night out at one's favorite lap dance bar.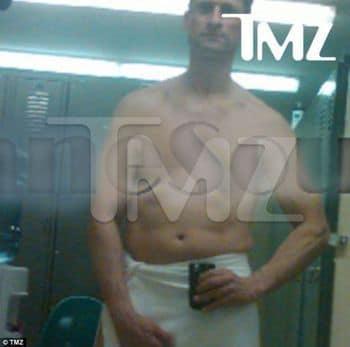 All of which begs the following question- even if Mr Weiner misbehaved on his own time and only did what he knows best- which is be a wet dream rainbow to unsuspected young pubes can we really demand he abdicate his office when in essence what he does after dark has no bearing on the color of our collective paycheck?
But then again this is Capitol Hill and one should remember what's often so important isn't the policies that get made but rather the shade of lipstick one is prone to find flapping in the wind, or sometimes as in Mr Weiner's case the elasticity of a well spent pair of pantyhose.