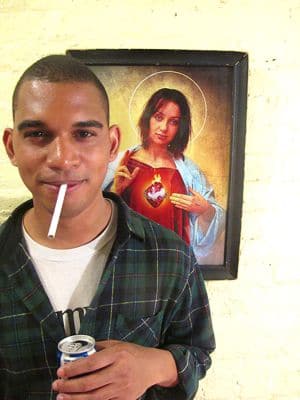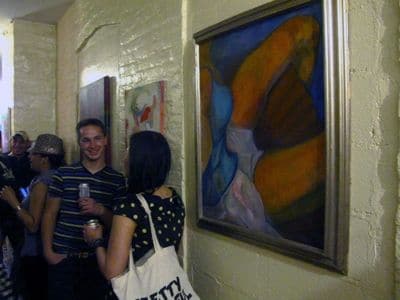 This Friday the 13th, hot boys and girls packed a massive bushwick building for the Unlucky Art Social Event. The unique art social in brooklyn was created by a few individuals including building resident and local artist, Jonathan Flatbush Delcastillo. Delcastillo presented his work in the space along with over nineteen young, local upcoming artists.  The young crowd came for the art spanning two floors and stayed for the endless free tacos and drinks. The artists works covered hallways, staircases and pretty much any white space available.  The art social provided some brooklyn artists an opporutunity to show their work to the public for the first time, meet other artists, buyers and enthusiasts.
Participating artists included:
m. rutushin, Jonnie Flatbush, Worm Carnevale , NME , Mike Noel, Hues, Derek Ostrander, Carla Cubit, Lisa Bauer, William Pena, Laura West, Jose Baez, Jake Remington,  JIIMBO.