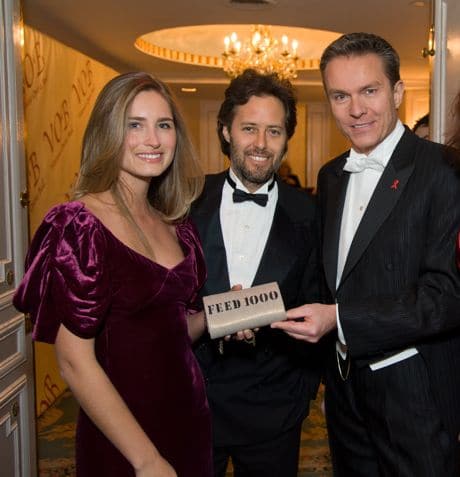 The city of New York is host to a thousand spectacles—some of them are baffling, some of them are grotesque (not that there's anything wrong with that), and a rare few take your breath away. Held at the Waldorf Astoria, the Viennese Opera Ball on Friday was an absolute smash.  
Dignitaries, ambassadors and royalty came dressed to the nines, to celebrate the 56th annual gala. The fete is many things: a debutante ball, a celebration of American-Viennese partnership, and a charity for the crème de la crème. The night's proceeds benefit the FEED Foundation, the brainchild of former First Neice Lauren Bush.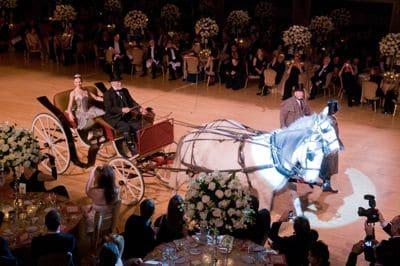 "FEED's priority is providing healthy school meals for children, as well as educating them about nutrition. We're also working to support existing programs." Such programs include the United Nations World Food Program. "I'm just thrilled for tonight." Ms. Bush looked stunning in burgundy, on the arm of her beau and fiancée, David Lauren. 
The affair was strictly white-tie. Gentlemen in crisp tuxedos escorted women in sweeping ball gowns to the floor. Guests included Christian Prosl, Austrian Ambassador to the United States and the Honorable Ernst-Peter Prezovsky, Consul General of Austria and New York. Also on hand was Her Imperial Highness, the Grand Duchess Arianna, who flew in specifically for the event. "I had a time getting here," she explained, "But tonight's something of a birthday gift to myself."