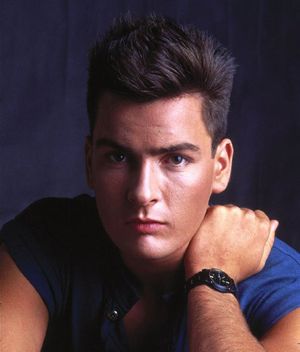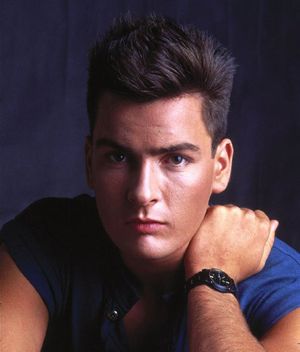 Will his majesty's subjects come to love CoCo again?
Oh the joy of being a celebrity and a quasi barometer for what the people want. And what the people want is a cleaner healthier version of CoCo. Like this picture of him above, (from Red Dawn) before he knew what a cigarette looked like, what a hooker cost or how a crack pipe worked. The world doesn't like the Charlie it sees now, because by affronting them with his vulgarness and his proclivity to use his wealth on as much as the good shit he can possibly muster on a Tuesday afternoon he is collectively offending them. The world has spoken and it has told CoCo, they don't like the new and un improved CoCo- they just want him back the way he used to be.
people: Charlie Sheen has checked into rehab. 
The actor "has voluntarily entered an undisclosed rehabilitation center today," the actor's rep says in a statement Friday. "He is most grateful to all who have expressed their concern."  
And while the actor will be tucked away at some undisclosed location, learning how to rehabilitate himself, so as he can once again make people smile (he is after all an actor let's not forget), believe in life and reclaim memories of a sweet youth, lost innocence- CoCo will be sitting in a dark room thinking to himself- my servants have spoken and they have told me- they can only afford to love me as long as I behave myself and learn to play the assigned role of America's poster boy with no more wild detours to Sodom and Gomarrah. 
So once again Charlie has subscribed to a new acting gig- 'becoming America's favorite modest hero once again.'Let's see if he can pull this one off…
CoCo Sheen rushed to hospital after partying.
COCO SHEEN IS NOT DEAD AFTER ALL.
Coco Sheen's ho Capri Anderson demands he pay his outstanding bill of $12 000.
THIS YEAR FOR XMAS COCO SHEEN GOT SANTA TO DELIVER SOME MORE BLOW.