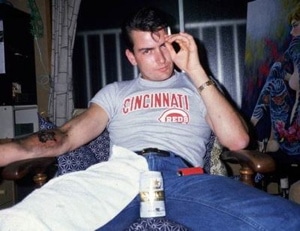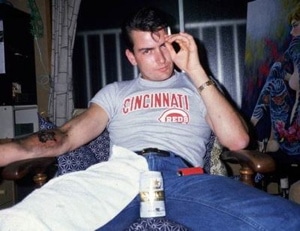 Are you ready to party like a nihilistic rock star?
When faced with a choice to turning to turning up to back to back family events what do you do choose? Santa's special 'white' gift pack or a modicum of family cheer?
monstersandcritics: Charlie Sheen missed three family Christmas events as he partied hard through the festive season, according to US reports.
Despite landing himself in hot water this time last year, when he was charged with domestic violence after an incident with his then wife, he has apparently chosen not to embrace the family side of the holidays.

Which is to say, holidays are every day when you live on the up side of the North Pole. But one mustn' t be too mad with CoCo cause after all he's got to play with all of Santa's helpers, elves and the occasional high priced hooker reindeer.
According to US reports, the Two and a Half Men star missed various family events over the last week.
'He first skipped going to his brother Emilio's, didn't show up at Denise Richard's house and also skipped seeing his daughter Cassandra,' a source close to the family reportedly told RadarOnline.com.
'He is back partying again,' the source added. 'Although it's tough to say he's 'back' partying – he never really quit!
'He's been having a great time partying like crazy for the past several weeks."

One day when CoCo comes back for oxygen he will look at the sky and all the weird people floating in it and on the spur of the moment he too will leap to fly in the direction of the dwindling midnight hour before realizing that even Santa is a myth ticking on his twitter machine.
Additional links:

Coco Sheen's ho Capri Anderson demands he pay his outstanding bill of $12 000.