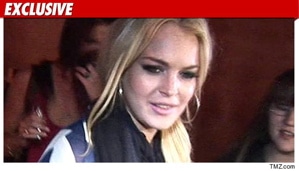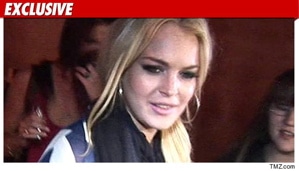 A case study in a tortured soul.
Lilo is heading back to the slammer after weekly drug tests (a stipulation of her probation) detected dirty samples. Which begs the question, what's eating our collective darling?
TMZ: TMZ broke the story that Lindsay tested positive for cocaine last week.  Sources connected with the case tell us Lindsay failed another test as well — we're told it was not for cocaine, but they would not be more specific.
And our sources say … the tests were both conducted within a short span of each other.
Lindsay could face 30 days behind bars for each failed drug test.
Coco pops or wake me up before you ago go Lilo is in deep trouble and no amount of hand wringing is gonna save her this time (princess insists the test results aren't true) but then again maybe Lilo has simply acceded to the idea that life on the fly is more tenable. Of course who can blame a princess for digging into the candy jar when it's what makes her mirage world go faster and faster. Who doesn't like a few speed bumps when hurtling through no man's land..?
The only question at this point is will authorities issue her an orange jump suit for her return visit to jail or a custom made rope to hang herself in?
Either way the public has long stopped caring about this mutilated soul, and apart from being bait meat for the likes of TMZ the real question remains why did Lilo give up on Lilo?
So much for hair dye jobs that are supposed to tell the world you are a reformed individual…
Lilo pledges to turn her life from a carnival to a slow merry go round.
Lilo is offered $1million for her first post jail interview.
Lindsay Lohan would like to tell you as of this morning she's free- sort of.
Lilo has hysterical fit while locked up.
The Lindsay Lohan mugshot T-shirt is finally here.
Lilo is finally on her way to jail.
Lilo checks herself into Rehab.
Lilo calls Judge Revel a 'f**king b*tch!'
Cops confuse Lilo's Coco Pops for Breath mints.