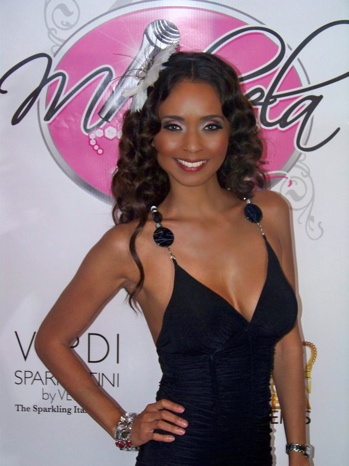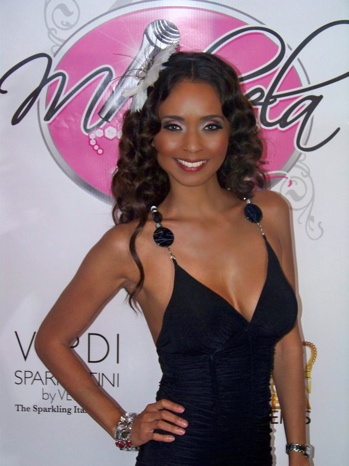 A web TV and radio show, MichaelaTV.com hosts events around New York City to benefit charity. Created by a stunning Michaela Davies, whose fashion, music and dance sensibilities, much like her co-host makeup designer, Ashlee K's match those of a Vogue editor, renowned choreographer or supermodel, MichaelaTV.com "is spun in a way so to help people," she explains.

This Thursday evening past fresh cocktails, inspiring tirades and retro dance performances livened the Bowery street warehouse-loft, BLVD, whose hand-painted murals evoked street-graffiti art. Fully equipped with bar, kitchen, state of the art sound systems, stage, runway and a backroom reserved for private after hours' shenanigans and late night DJ set explosives, BLVD is an entertainment venue too long kept a secret. Competing with Joe's Pub, famous for its spectacles and surpassing Katra's magniloquent interior, BLVD artfully blends the nuisance, art and glamour prevalent on the block, where East village meets Soho, Lower East Side–Chinatown.
A blueprint for Davies' activities, events that stage artists eager to perform and capable of inspiring global awareness, MichaelaTV.com and radio show donate 100% net proceeds from tickets and raffle money to Make a Wish Foundation, The American Cancer Society, and to St. Jude Children's Research Hospital. They integrate philanthropy with art, performance with service; a nexus of revolution, MichaelaTV.com creatively channels humanitarian values into exquisite chords, lyrics, hip-hop and modern dance ensemble. Generating consciousness through art and iconographic breast cancer survivor, spokeswoman Vivian Rivera telltale victory over cancer, "I'm all about teaching people how to be in touch with their bodies," attendees yielded to Michaela's demand: "Go into your pockets and give back by purchasing raffle tickets!"

Following, several performance artists strut their stuff: Aby & Angel, Soave, Cyre, Jayquan, The Onez, Jac & Kill, Azia, Jessica Fabus, Sammy Zone and Christian Dior. My favorite was Miss Silawett—an edgy and most uniquely dressed recording artist, who would be performing at MichaelaTV.com's next event.