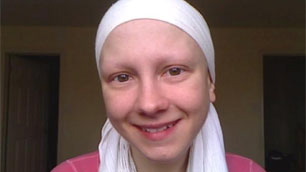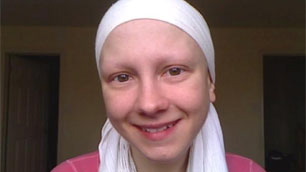 Ashley Kirilow, faked cancer, created a fictitious charity, and ran away with $20,000 raised for the fund, because…drum roll, please… she was lonely. While most lonely 23 year old girls would find a boyfriend or buy a puppy, Ashley decided to take the road less traveled. She spent her time plucking, waxing, and shaving every hair on her body and then paraded around as a cancer patient (with four different types of cancer) to feel better about herself.
Gawker: She became the cause celebre of Toronto's music and skateboarding scene, tricking hundreds of people into helping her raise money for her treatment and her fake charity (really just a Facebook page), "Change for the Cure," through benefit concerts and change buckets.
What is most mind blowing, is the lies that Kirilow tells on that Facebook page.  According to her diatribe, "There is so much they hide and my purpose is to dig it up and make people aware. No matter how long it takes, I will do everything I can to change the health care system all over and help people."
Did this unhappy, pathetic girl ever stop to think that she didn't have to pretend to have cancer to do spread her message? She could have done so, and been celebrated for her efforts, cancer free; with no shaving, plucking or waxing required.  Or, even more unimaginable, did she just want to get off on the fame, and take people's money?
She continues, "In the spring of 2011, I will be conquering the USA by walking over 5000 km from California to Washington, DC doing my US petition to start funding DCA."
There is only one thing we can hope that Kirilow will have to conquer in 2011; keeping Bertha, her cellmate, out of her cot after lights out, but then again, she may like that. She is lonely.