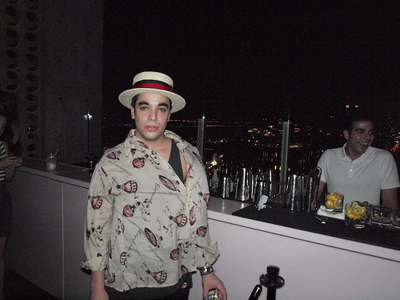 This past Friday French magazine Jalouse hosted an event at Le Bain, a two-level bar that sits atop the roof of the Standard Hotel. After gaining suspiciously easy entry past the velvet ropes on the ground floor (the bouncers are notorious for being difficult to get past and extremely rude), we sailed up the elevator straight to the top of the hotel with no problem at all. Upon the doors opening, the reasoning behind the venue's name is revealed: there is a micro-pool right next to the bar complete with a disco ball hovering above.
We arrived early enough to grab a $15 cocktail on the first level and to stake out spot on one of the waterbeds on the open air rooftop from which one could admire absurdly good views of Manhattan as well as the absurdly good-looking arrivals. The crowd itself was full of refreshingly unpretentious fashion industry professionals and models, many of which exuded that completely effortless French elegance that is near impossible to fake. You know that I-only-spent-five-minutes-getting-ready-but-still-look-impossibly-gorgeous look only French women seem to be able to pull off.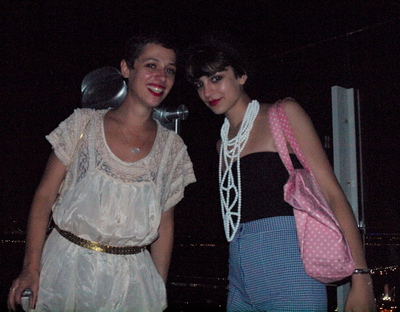 I was pleasantly surprised at how well I was getting on with all of the people I was meeting (flashing a bright light in someone's face turns out to be a great way to start a conversation) and was genuinely having a good time (sans one unsavoury character: I recall one guy in particular who was not pleased I had taken a photo of him and his friends and– despite the fact I'd already struck up a conversation with one of them– proceeded to hurl some reality-tv-show-ready comments at me like "OK sweetie you got your picture, buhbye now, ok? Buhbye." What's that about? Save it for your Jerseylicious audition, alright buddy?).