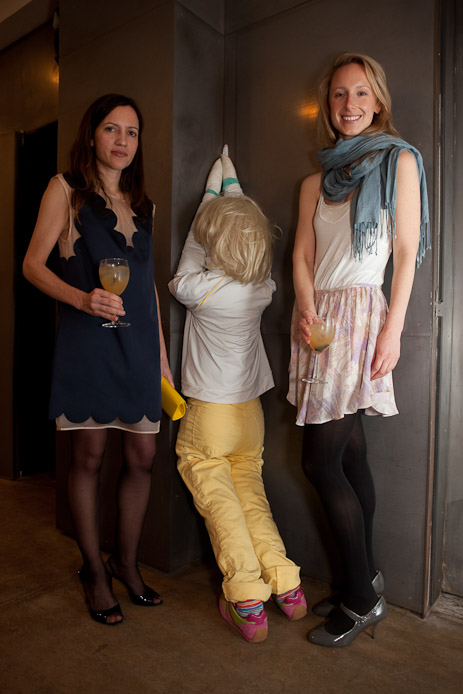 This past Thursday night had me cavorting in the home of Pam and Arnold Lehman, director of the Brooklyn Museum. Why? In honor of Canteen magazine's third year of operations. For those of you who don't know who Canteen magazine is, you ought to- part literary, part progressive and nine tenths heart, the publication seeks accomplished writers to reveal their creative process, and pair those insights with the best new work in fiction, poetry, art, and photography— ostensibly leaving you marveled and inspired.
Published by Stephen Pierson, and run alongside Editor in Chief Sean Finney the evening turned up to be a magnanimous one that had most of us running back and forth to the bar (something literary folk are adept at doing without a semblance of guilt…), engrossed in riveting repartee (more on that soon) and doing double takes at the wonderful work lining the Lehaman's abode who this author is rather fond of (even more so now that he has finally met the people who help make the Brooklyn Museum one of the more cutting edge museums in the world).
Coming across Arnold Lehman, I enquired as to how he and Stephen combined forces and he candidly admitted that after many years of playing squash against Stephen (and getting used to losing to him) he decided to take him in and his cause in. It was at this moment that Stephen got up and explained that the last 3 years was a testament to the wonder of what a lot of free labor could achieve and the different take one could have with their creativity. Further talks also had me learning that the lads at Canteen, specifically an Australian larrikin by the name of Lee Black were responsible for spearheading a program for educating and inspiring under privileged youth. A side glance had me amused by the presence of Alan Miller, an English lout who our photographer – the wonderful Reka Nyeri had been paying some degree of attention to. Such it seems are the affairs of literary folk, even photographers are pray to their theories of civil equanimity. Indeed.