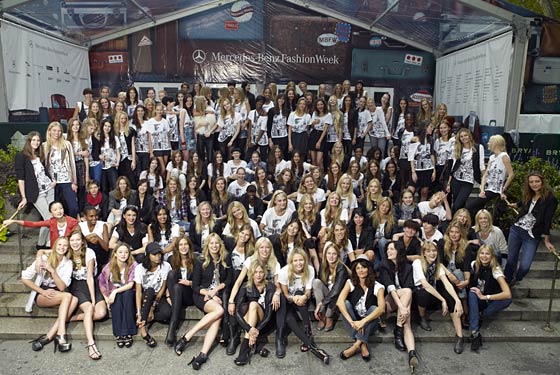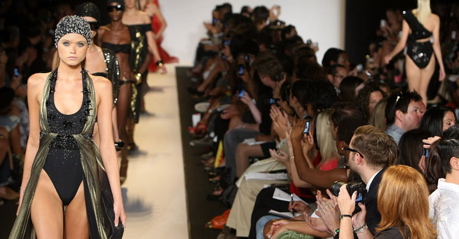 Bryant Park is dead. Long live Bryant Park!
It's here. Mercedez Benz New York Fashion Week lands this Thursday and it will absolutely be one to remember. All eyes are on Bryant Park for the very last time before IMG moves the party to Lincoln Center, then things will never be the same.  So grab your copy of the Daily and the rest of your bag of clichés as we bid adieu to Bryant Park in style.
Though New York Fashion Week has been held at the lawn on Bryant Park for over 15 years, the location really entered America's wider imagination in 2004 when Project Runway became a critical smash for Bravo. Episode after episode, contestants made the park synonymous with success as they navigated impossible challenges to secure a place among the top three. Sure, only the winner gets the prizes, but fans of the show quickly learned that there are few greater honors for an aspiring designer than to be deemed worthy to show at Bryant.
Eventually, however, park management became dissatisfied relinquishing the public space to exclusive events for two prime weeks per year. September's Fashion Week typically overtakes one of late summer's last chances to enjoy some beautiful weather, and February's festivities force the free public ice skating rink to close before the cold is over.
Daniel A. Biederman, head of the Bryant Park Corporation, has been publicly battling with Fashion Week planners since at least 2006. A self-described, "half business, half government guy," it shouldn't be surprising that Biederman is more interested in proper gum removal technique than the (perceived) self-important world of Fern Mallis and Anna Wintour.