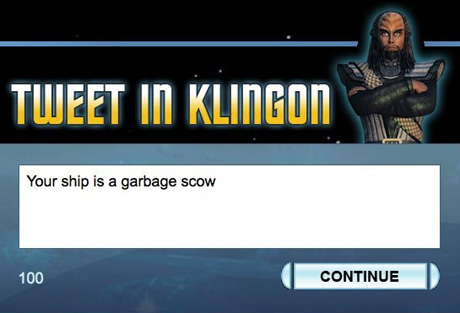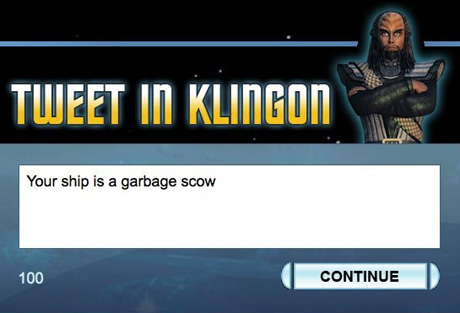 We know you've all been waiting for it, and now you can breathe a sigh of relief, because the day is finally here: you can now Tweet in Klingon.
The Huffington Post reports:
"TweetInKlingon … will translate English into Klingon, then automatically add a hashtag the Trekkie Tweets that directs users to a URL where the Twitter posts can be converted back into English."
Assuming, that is, that anyone cares enough to go to the trouble of translating what you feel is better said in a made-up alien language.
The social media guide, Mashable, explains: This is a very cool social media marketing campaign because it manages to capture the essence of the Star Trek brand." I guess we misunderstood the definition of "very cool" all along then.
It seems necessary to point out that Cryptic Studios may have missed the glitch in their USP: that anyone geek enough to want to Tweet in Klingon is probably geek enough to speak Klingon already.