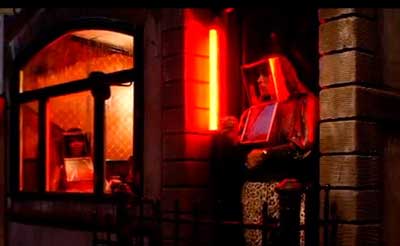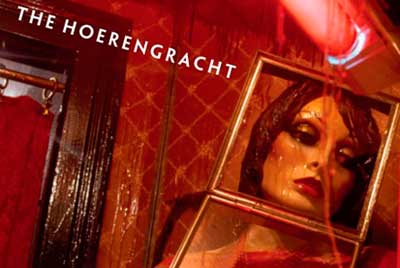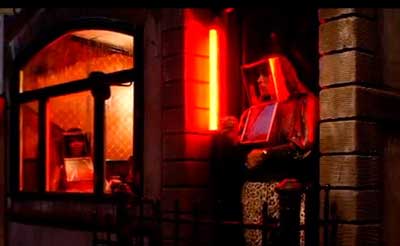 Well, not love exactly, but rather sex and as we all know when all else fails 'sex sells'. It's this fundamental concept that seems to be turning London based art curators 'on' of late.

Unpredictably, however, the most talked about show in the field of modern art has just opened its doors at, wait for it…The National Gallery.
Nestling amongst the old masters such as Rembrant and Cezanne is an installation created by the late Ed Kienholz and his wife Nancy. Despite taking over five years throughout the mid-1980s to create this it's the first time 'The Hoerengracht' has made its way into a museum.
Literally translated 'Whores' Canal' recreates a 3-dimensional portion of Amsterdam's red light district, with the canal to be imagined on the right and the lure of glowing windows and flesh peddling to the left. For many, the age old profession offers a source of curiosity and intrigue, as the recent media frenzy around the identity revelation of 'Belle de Jour' will testify.
Kienholz's life-size interpretation invites you to come and ogle scenes that some might find a tad uncomfortable. Evoking the fall of night, lit-up windows are filled with whores touting their wares, waiting for that next client to service. While one can only wonder at what goes on behind the curtains that have been drawn the overall feel is neither pornographic or erotic but rather melancholic and soulless.
Kienholz effectively captures every detail – from smoked cigarette butts to grubby wash basins but it's the whore's themselves that save this installation from being a mere reconstruction. Each mannequin features a glass box around her face to represent the notion of separating the mind from the body. While it is quite clear that Kienholz presents the prostitutes as victims in a sordid, garish setting – you can't help but feel a little short changed in terms of plot and substance that accompanies the complexities of buying and selling sex.
Never-the-less, it is fantastic to see The National Gallery juxtaposing their Old Masters with the grand-daddy of political art – giving us all a little something to think and talk about.
The Hoerengracht is on at The National Gallery, Trafalgar Square, London until 21st February 2010
Jo Jo Iles can be found at – www.fashionpr.co.uk