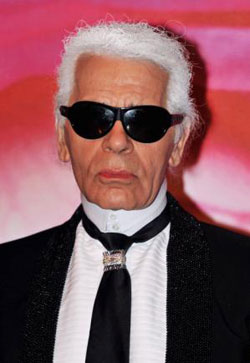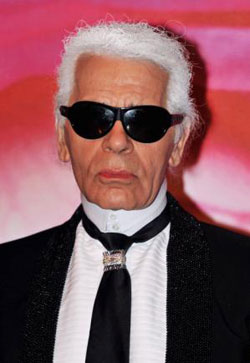 The Kaiser steps into hot water, making faux pas trendy at last.
"My dream? Transparent fur. The hair on plastic and not on leather. We've tried, but nobody has found it yet." With quotes like those, no one can deny that Karl Lagerfeld is at the very least, delightfully eccentric. He's in the news again this week for attacking both Heidi Klum (fat) and her husband Seal (who may, legitimately, have some kind of skin condition).
From the way he has his doctor call him to remind him to eat meat "as apparently we are cannibals" to his disdain for Stella McCarthy and all children, everywhere.
Karl Lagerfield is definitely our choice for top glamorous disaster this weekend. Keep it coming Karl…