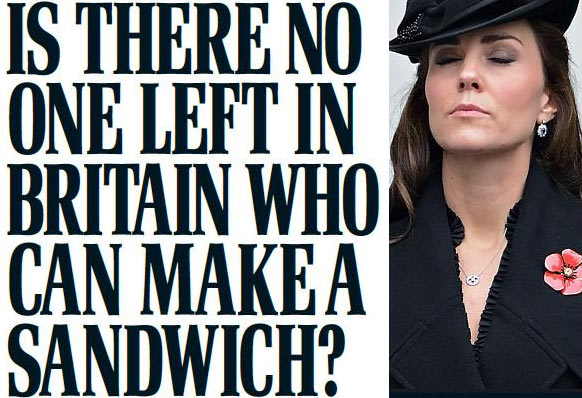 December 23. 2016: Scallywagandvagabond.com, a Brooklyn, NYC based tabloid media outlet is looking to bring on 3-5 writer interns to be groomed in writing critical media copy and thoughtful popular culture pieces as well as further developing hands on social media skills in exchange for college credit.
Candidates will be seeking to pursue an illustrious career as a blogger, writer, journalist or social media attache and the opportunity to be offered ongoing paid work.
ABOUT US:
We are a prolific media news outlet that has been around since 2008, which has seen our concern report on celebrity, society, scandal, popular culture along conduct original in depth interviews with aesthetes, purveyors and critical thinkers.
Our articles appear in google, bing and yahoo news index along with ranking highly within search engines, insuring consistent traffic momentum.
Historically we have released leaked items which have seen Hollywood lawyers knocking on our doors, but that's neither here nor there.
Along with fast breaking news tabloid reporting, we also engage in provocative social commentary, investigative journalism, exposes, interviews and from time to time attending and reporting on a myriad of social engagements. That of course means waking up the next morning with your hangover and sending us prompt copy.
That said, we are not looking to bring on copy and paste writers, dilettantes, me too thinkers but original thoughtful and critical thinkers who are willing (god forbid) to think about the issues outside of traditional mainstream (propaganda) narrative.
Consistent themes our journal explores includes: gender and equal rights, justice, crime, mens and women's rights, lgbt and transgender rights, political transparency, human rights, corporate cronyism, social mores, morality, society, popular culture, ethics and the deconstruction of presumed narratives.
Sample exposes/interviews in the past include features on fashion designers, supermodels, celebrities, reality stars, heroin dealers, cocaine dealers, gay escorts, junkies, club kid personalities, artists, gallery owners, curators, music producers, actors, film makers, faux hipsters, playwrights, musicians, diplomats, Wall st bankers, string theory scientists, punks, activists, intellectuals, crack whores, pimps along with Park Avenue socialites.
Holly Go Lightly we are not.
ABOUT YOU:
Are currently enrolled in an intellectually rigorous program and are passionate about writing for a critical media entity where you will be offered the opportunity to report on trending breaking news along with interviews and editorial exposes/social commentary.
You should be are very bright and have a mind that rarely stops ticking. We have noticed in the past a correlation between well thought pieces with those individuals who display intellectual rigor. Of course we have also observed great writing chops from some of you who could be confused as a genius for a lunatic to the untrained eye.
You will also be expected to have a savvy understanding of social media, along with previously published posts. A beer stained essay about unrequited love or a failed tinder/grindr episode probably wont cut it. Or will it?
All work and training will be applied towards college credit where interns can look forward to being invited to participate ongoing as paid contributors.
Above all, be curious about the world, able to think critically and daring to ask tough questions. Or no one will read you.
WHAT TO EXPECT?
We ask candidates to commit 2-3 days a week at our Brooklyn offices (eventually morphing into online and skype) during which time we hope to impress upon you what makes for thoughtful and engaging AP style copy, how SEO works, how social media works and how to harness it when it comes time to building traffic. 
Expect to actively engage in social media sharing of our articles, building our following, research and plenty of writing assignments that most editors wouldn't dare explore.
DO WE PAY?
Yes, you will be offered a portion of all advertising revenues that your articles bring on top of your college credit.
HOW DO I APPLY?
To apply, please submit your best three articles you have written with a cover letter as to why you would excel as a critical media writer or social media attache with our concern to christopher@scallywagandvagabond.com
We would recommend reading some of our articles to get a sense of our editorial edge before submitting.
Best of luck,
Christopher Koulouris