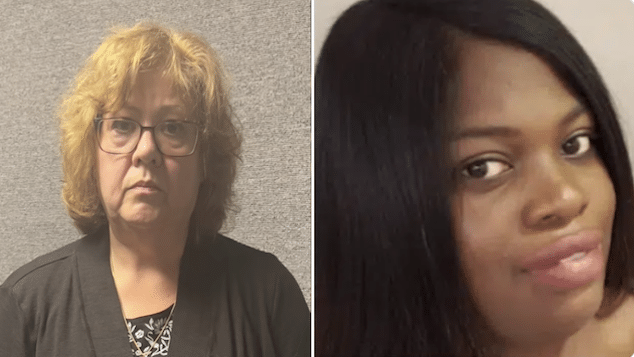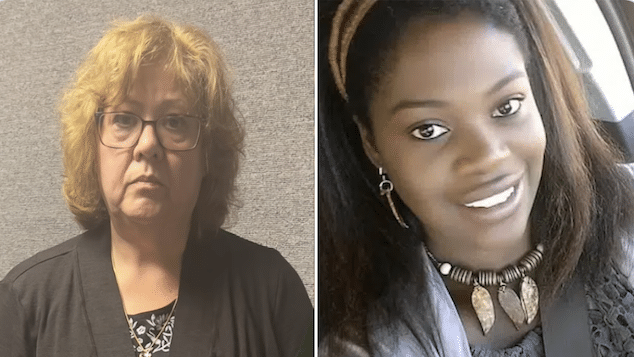 Susan Louise Lorincz charged with the shooting murder of Ajike Owens, Ocala, Florida black mother of four as white neigbhor is determined not to have behaved in self defense. Investigators rule Stand Your Ground Law was not justified. 
A Florida woman accused of fatally shooting her neighbor last week following an ongoing feud over the last 2 years was arrested Tuesday, the Marion County Sheriff's Office stated in a Facebook release.
Susan Louise Lorincz, 58, who is white, was arrested on charges of manslaughter with a firearm, culpable negligence, battery and two counts of assault in the death of Ajike Owens, a 35 year old Black mother of four, Sheriff Billy Woods said in a statement.
Ocala authorities came under pressure Tuesday to arrest and charge the white woman who fired through her front her door and killed a Black neighbor in a case that has put Florida's divisive stand your ground law back into the spotlight.
Not self defense but simply a killing
Woods said that this was not a stand your ground case but 'simply a killing.'
Susan Lorincz claimed that she acted in self-defense and that Owens had been trying to break down her door prior to her discharging her firearm. Lorincz also claimed that Owens had come after her in the past and had previously attacked her. Through their investigation – including obtaining the statements of eyewitnesses – detectives were able to establish that Lorincz's actions were not justifiable under Florida law, a statement from the sheriff's office said.
The decision to arrest Lorincz coincided with three dozen mostly Black protesters gathering outside the Marion County Judicial Center to demand that the shooter be arrested in the country's latest flashpoint over race and gun violence.
The chief prosecutor, State Attorney William Gladson, met with the protesters and urged patience while the investigation continues, AP reported. 
The burden of Stand Your Ground Law 
'If we are going to make a case we need as much time and as much evidence as possible,' Gladson said. 'I don't want to compromise any criminal investigation and I'm not going to do that.'
Leading up to the 58 year old woman's arrest, the sheriff said Owens was shot moments after going to Lorincz's apartment, who had yelled at Owens' children as they played in a nearby lot. He also said Lorincz had thrown a pair of skates that hit one of the children.
Deputies responding to a trespassing call at the apartment Friday night found Owens suffering from gunshot wounds. She later died at a hospital.
Before the confrontation, Lorincz had been yelling racial slurs at the children, according to a statement from civil rights attorney Ben Crump, who is representing Owens' family. He also represented Trayvon Martin's family in 2012, when the Black teenager was killed in a case that drew worldwide attention to the state's stand your ground law.
The sheriff's office hasn't confirmed there were slurs uttered or said whether race was a factor in the shooting.
In 2017, Florida lawmakers updated the state's self-defense statute to shift the burden of proof from a person claiming self-defense to prosecutors. That means authorities have to rule out self-defense before bringing charges. Before the change in law, prosecutors could charge someone with a shooting, and then defense attorneys would have to present an affirmative defense for why their client shouldn't be convicted.
In fact, stand your ground and 'castle doctrine' cases — which allow residents to defend themselves either by law or court precedent when threatened — have sparked outrage amid a spate of shootings across the country.
In April, 84-year-old Andrew Lester, a white man, shot and injured 16-year-old Ralph Yarl, a Black teenager who rang his doorbell in Kansas City after mistakenly showing up at the wrong house to pick up his younger siblings. Lester faces charges of first-degree assault and armed criminal action; at trial, he may argue that he thought someone was trying to break into his house, as he told police.
Missouri and Florida are among about 30 states that have stand your ground laws.