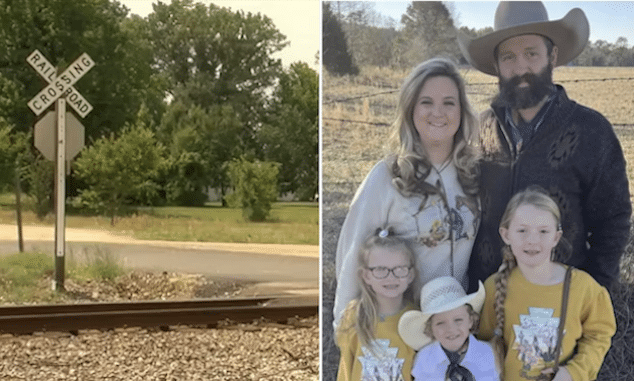 Pastor Chad Fryar two daughters killed in Arkansas train collision in Clark County as investigation is now launched. 
Where were the warning lights and railroad crossing gates?
Two young daughters of an Arkansas pastor were killed when a Union Pacific train barrelled into their father's pick-up truck in a crash Thursday afternoon just on 1.45pm.  
The collision led to the father, Pastor Chad Fryar, 37, injured along with the man's young son after the Chevy Silverado that the father was driving was struck by the train while crossing the tracks, pushing the vehicle thousands of feet according to reports.
No flashing lights or crossing gate to warn of coming trains
The killed sisters were identified as Marlee Jo and Dana Kate.
The pick-up truck became wedged at the front of the train, which forcefully pushed the vehicle about 2,400 feet before the train came to a screeching halt, KTHV reported. 
Both father and son needed to be airlifted to hospitals. Come Monday the father was released from hospital, while the son, Bo Henry remained in hospital, with non life threatening injuries. 
The Arkadelphian reported there are crossbuck stop signs on both sides of the tracks but no flashing lights or crossing gate to warn of coming trains.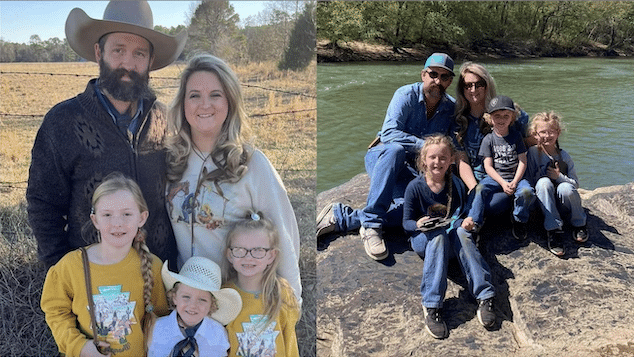 Crash investigation launched
'We are devastated by yesterday's tragic events and the loss of Marlee Jo and Dana Kate,' the Crossroads Cowboy Church in El Paso, Arkansas stated in a Facebook post, identifying the two young daughters.
Pastor Ron Riddle of Crossroads Cowboy Church told KTHV the family is 'the kind of friends and church family you want to have.'
'Life has no guarantees,' Riddle said. 'God gives us life one second at a time without ever promising us that another second is coming.'
The El Paso church noted the Fryar family launched a chapter of the church in Bismarck, Arkansas which has been updating congregants on how the family is doing and how they can help them.
The church also set up a prayer circle for the grieving family this weekend.
Union Pacific Railroad said no one on the train was injured, KARK reported.
The crash is under investigation. No fault has been assigned.