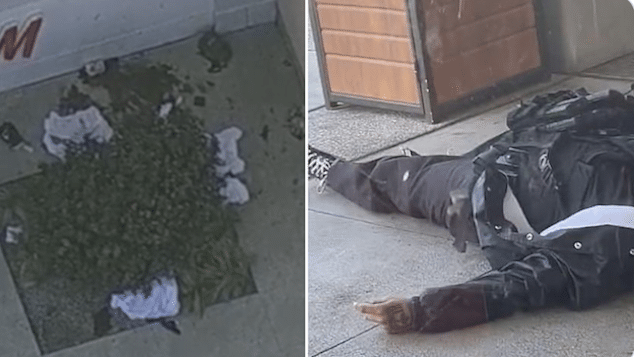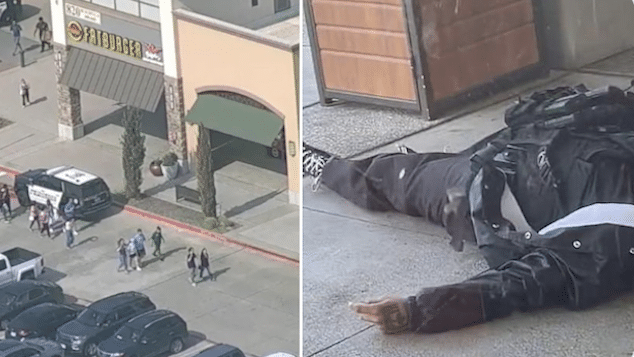 Allen Premium Outlets shooting leaves 9 dead including gunman who arrived dressed in all black and wearing tactical gear and firing off at shoppers at Texas shopping mall. 
And again. At least eight people were killed in a mass shooting at a shopping mall near Dallas by a lone gunman dressed in Swat gear — and who is now dead — with at least seven victims being treated at trauma facilities, officials said Saturday night. Including the gunman, a total of 9 people were believed to be dead, with police expected to give an update later in the evening. 
A Dallas-area medical group says it is treating victims as young as 5 years old according to local media reports. Some of the fatalities were reported to be children. 
Authorities in Allen, Texas, responded to the shooting which broke out just after 3.30pm Saturday afternoon at Allen Premium Outlets, prompting shoppers and workers to hide.
There was a search for a second gunman, with police now saying they believe the shooter acted alone. Police said an Allen officer killed the shooter. The gunman's identity was unknown, with grizzly images of the deceased man showing him to be a white male.
Live footage of the Mass shooting at Allen Premium Outlets Mall in Allen Texas. pic.twitter.com/crVR3H4pCe

— FIDEL CACHE FLOW (@FidelCacheFlow) May 6, 2023
Texas mall shooter id as Dallas Hispanic man with gang tattoo on hand who lived with his parents & who dressed in Gothic wear https://t.co/6hIX06PcdI #Allen Premium Outlets #Allen Premium Outlets suspect #shooters hand #Texas massacre #Texas mall shooting

— Scallywagandvagabond (@ScallywagNYC) May 7, 2023
Gunman

dressed all in black, and wearing tactical gear with AR-15 and wearing gang tattoo on hand
Video showed hundreds of shoppers exiting the area, many holding their hands up in the aftermath. Aerial footage appeared to show at least three bodies covered by sheets outside the shopping mall.
Allen Fire Chief Jonathan Boyd said nine victims were transported to area medical facilities, but he didn't specify the number of injured or dead because authorities don't have an accurate count. Initial reports told of injured victims being treated ranging in age from 5-years-old to 61 years old. 
Officials said they would provide an update at 9 p.m. CT.
Witnesses told CNN that they saw the gunman who was dressed all in black, and  wearing tactical gear, armed with what appeared to be an AR-15, proceeding to fire indiscriminately at a crowd of shoppers. Social media intimated the gunman to be a Hispanic male with Gang Tattoo on his hand. 
It's Saturday and another active shooting is happening in @GregAbbott_TX's state. As of now disgraceful Greg hasn't said a word about the shooting at Allen Premium Outlets. Because of him guns have filled the streets in the wrong hands. pic.twitter.com/90Ikt49Obv

— Opal (@Opalluvs) May 6, 2023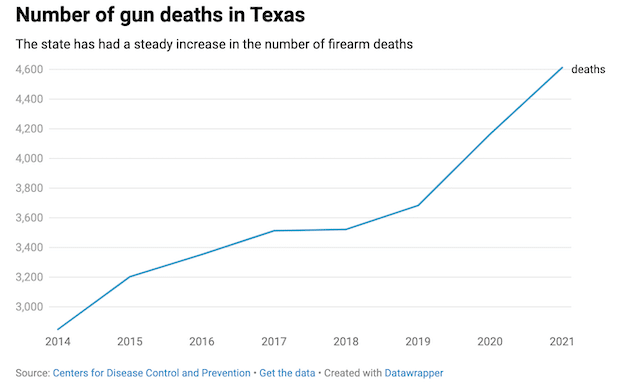 199 mass shootings year to date in the U.S 
The shooter was gunned down by a local officer who had already been in the shopping center, and instantly ran toward the nonstop sound of gunfire.
Police believe they have identified the vehicle of the deceased suspect, which was being examined by the bomb squad as a precaution, the source says.
Shoppers and employees scrambled into storage areas and hid when they heard gunshots. Witnesses said some people sheltered in place for up to two hours as law enforcement cleared the sprawling complex.
One witness said that he saw a man holding his neck, and 'blood (was) just dripping down.'
The mass shooting in Allen is the latest in a relentless series of gun violence across the nation that has brought terror to supermarkets, schools, hospitals and other places typically considered safe. It comes just days after a gunman became enraged during a visit to an Atlanta medical facility, allegedly shooting dead at least one person with a handgun and injuring four others before he was caught hours later.
The attack is one of at least 199 mass shootings this year in the US with four or more people shot, excluding a gunman, according to the Gun Violence Archive.