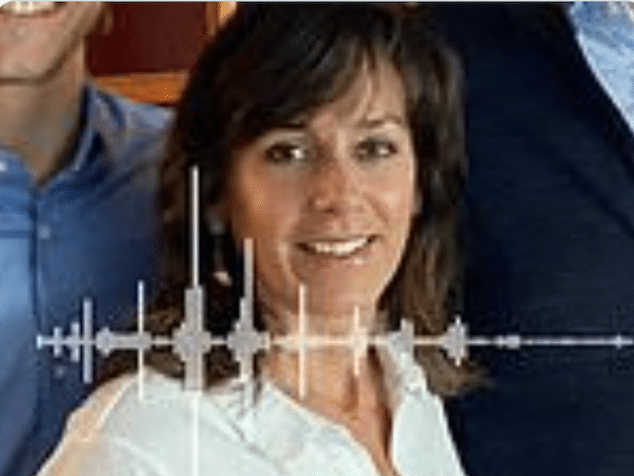 Lisa Sturgeon Louisville shooter mother 911 call is released as frantic mother tries to warn authorities that her son armed is en route to the bank to gun down co workers, while imploring that the banker, 'never hurt anyone'. 
Authorities have released a frantic 911 call the mother of Louisville bank shooter made after discovering her son was en route to 'gun down' his place of work, in which the mother appealed that her son had 'never hurt anyone' before. 
Moments before her son arrived at Old National Bank, Monday morning, a panicked Lisa Sturgeon told a 911 dispatcher that her son 'currently has a gun and is heading toward' the bank where the 25 year old banker killed five people. 
Connor Sturgeon, 25, used an AR-15 assault-style rifle in Monday morning's attack, where he livestreamed the massacre after ambushing colleagues on a first floor conference room.
From there the gunman descended to the lobby where he awaited responding police, with bodycam police video capturing the moments of officers approaching the scene and killing Sturgeon after firing at cops.
Along with the five deceased, eight other people were injured, including a police officer who was shot in the head and who remained hospitalized in critical condition. 
🚨 Here's the audio of the 911 call from the Louisville shooter's mother. pic.twitter.com/ebSKjMQpxl

— Nick Sortor (@nicksortor) April 12, 2023
'He's never hurt anyone; he's a really good kid' 
Lisa in the released audio is heard telling the operator: 'He's never hurt anyone; he's a really good kid. Please don't punish him… He's non violent; he's never done anything wrong.' 
She told the operator that her son's roommate, Dallas Whalen, had found a note and called her. 
Lisa was told by the operator that they had received multiple 911 calls about the shooting. 'So he's already there?' Sturgeon's mother asked, adding: 'I'm sorry, I'm trying to get to my car… I'm shaking.' 
The operator then advised that she stay away from the scene of the shooting. 
During the call, Lisa also speculated that her son may have gotten his gun from his girlfriend. 'I don't know where he would have gotten a gun. He must've gotten it from his girlfriend or something.' 
Later, she said: 'I think maybe his girlfriend may have had a gun. I don't know, maybe he saw them.' 
It has since been reported that Sturgeon legally bought the murder weapon from a downtown gun dealer less than a week before Monday's mass shooting.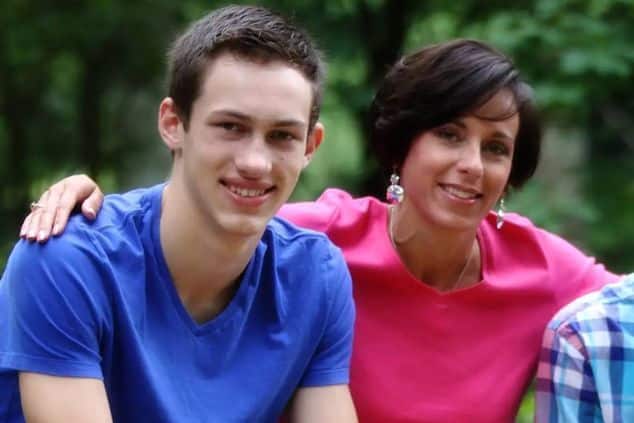 'I don't know. I just saw a lot of blood.'
Police also released other 911 calls from inside the bank from panicked workers as Sturgeon proceeded to fire at his victims.
None of the callers were identified by name and other information was edited out of the calls, but the first message that came in was from a woman who was on a video call inside the bank. 
She screamed and cried throughout the four-minute call and said there was an active shooter at the downtown branch of the bank.
'I'm in a closet hiding,' one desperate caller told 911.
'How long will it be before they get here?' she whispered and the dispatcher told her that authorities were on the way and advised her to keep quiet.
Asked what kind of injuries there were, the caller replied: 'I don't know. I just saw a lot of blood.'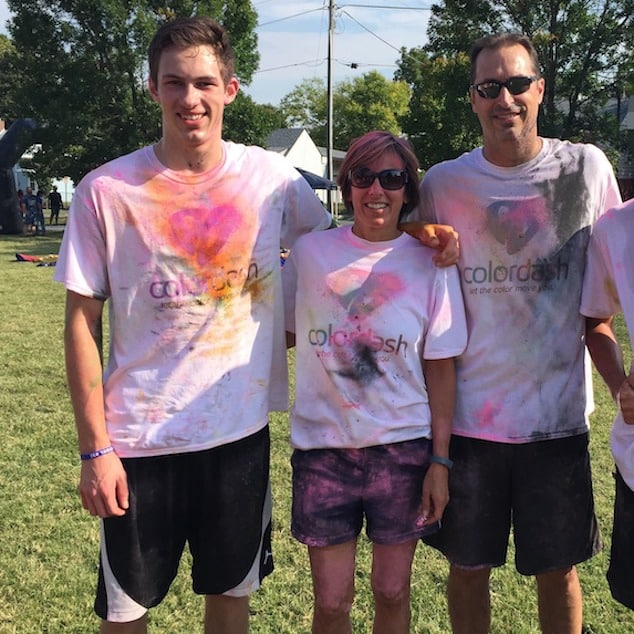 Please get people there fast, please… and ambulances, please.' 
A witness who fled the bank and headed for a nearby dentist's office told a 911 operator: 'I just saw a shotgun as he was coming around the corner. People have been shot. Please get people there fast, please… and ambulances, please.' 
'I just watched it on a Teams meeting,' another caller said. 'We were having a board meeting. With our commercial (lending) team.'
The release came hours before an interfaith vigil was planned at the Muhammad Ali Center to remember victims and allow the public to offer prayers for the injured.
The shooting, the 15th mass killing in the country this year, comes just two weeks after a former student killed three children and three adults at a Christian elementary school in Nashville, Tennessee, about 160 miles (260 kilometers) south of Louisville.
The five bank employees killed in the shooting were identified as: Joshua Barrick, 40, a senior vice president; Deana Eckert, 57, an executive administrative officer; Tommy Elliott, 63, also a senior vice president; Juliana Farmer, 45, a loan analyst; and Jim Tutt Jr., 64, a commercial real estate market executive.
Wednesday´s vigil was scheduled to start at 5pm local time.