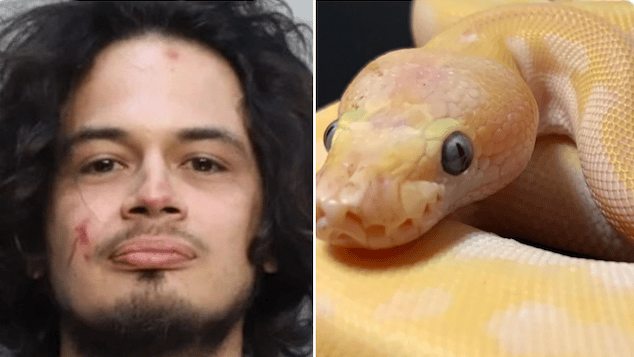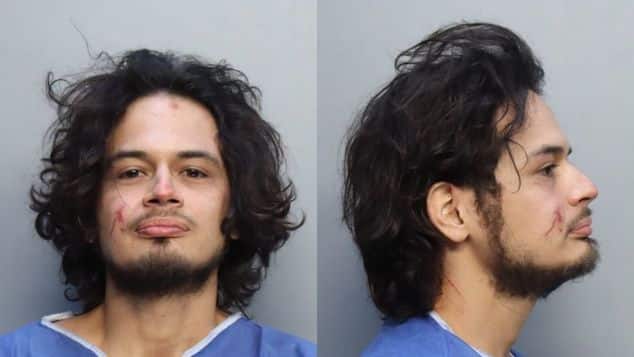 Kevin Justin Mayorga, Cutler Bay, Florida man bites off pet python's head during domestic dispute with female during early morning hours. 
'Just kick the door in.' A Florida man is alleged to have bit off the head of a pet python snake amid a domestic dispute according to reports.
Kevin Justin Mayorga, 22, is accused of sinking his teeth into the reptile after he got into an argument with a woman in a Cutler Bay apartment early Monday, NBC Miami reported.
Cops encountered the decapitated python after they responded to reports of the domestic incident just after 5:30 a.m.
Responding officers reported hearing a man and woman screaming inside the apartment before the female shouted for police to 'just kick the door in.'
Mayorga subsequently blocked officers from entering and briefly held the woman against her will, police said.
Multiple felony charges
An officer tried to use a Taser on Mayorga after he refused orders to come out with his hands up, but was unable to subdue him.
Mayorga allegedly struck another cop in the face with a handcuff when that officer tried to detain him.
Police found the snake, a ball python and its severed head near the front door after Mayorga was eventually detained.
The woman told officers that Mayorga had bitten the pet's head off during and ensuing argument.
The relationship between Mayorga and the woman wasn't immediately known.
Mayorga is facing multiple felony charges, including animal cruelty with intent to kill, false imprisonment and resisting arrest. Mayorga remains held at the Turner Guilford Knight Correctional Center on a $15,000 bond.