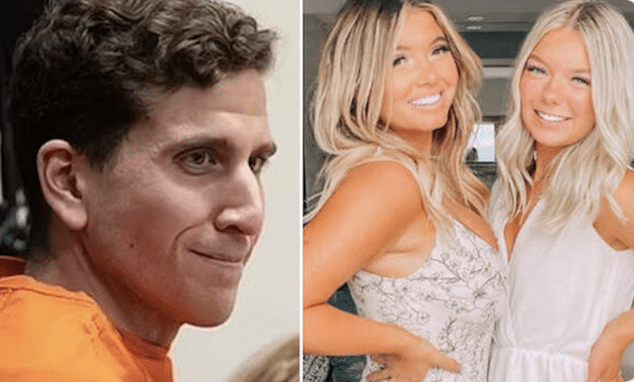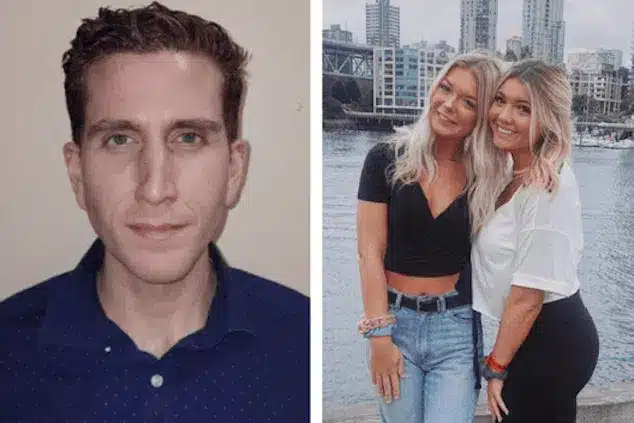 Bryan Kohberger

Idaho college murder suspect had multiple photos of one of the three female victims on phone, suggesting that the killings may have been targeted. 
Accused Idaho quadruple murder suspect, Bryan Kohberger allegedly had multiple photos of one of the female victims on his phone when police arrested him more than a month and a half after the attacks.
The images were found on Kohberger's phone when it was seized by investigators after he was arrested in late December for the Nov. 13 stabbing deaths of Idaho University students, Kaylee Goncalves, 21, Madison Mogen, 21, Xana Kernodle, 20, and Ethan Chapin, 20, the source told PEOPLE.
According to a source familiar with criminal investigations, the multiple images suggested Kohberger had been specifically 'paying attention' to her, with the implication that the murder spree may have been motivated by obsessive and stalking behavior. To date, authorities have not said what motivated Kohberger. 
Though the source did not identify which of the female victims was in the pictures, they confirmed that Kohberger had 'more than one' photo of her.
'It was clear that he was paying attention to her,' the source said.
If this is Bryan Kohberger's real Instagram, and it looks like it could be (it's the only one that doesn't say "new") he followed just one of the victims. Did he follow her before or after? Was SHE the one being targeted? #Idaho4 #MoscowHomicides pic.twitter.com/EustGR64YG

— L.J. Christensen (@LJChristensen2) December 31, 2022
Repeatedly messaged one of the female victims on Instagram
The disclosure follows a previous report in which Bryan Kohberger is alleged to have slid into one female victim's direct messages on Instagram just weeks before the four students were 'brutally stabbed' to death in November. 
An Instagram account that belonged to Kohberger repeatedly sent messages to one of the college students found dead — but she never returned his advances, an investigator close to the case told People last month.
'He slid into one of the girls' DMs several times but she didn't respond,' the anonymous source said. 'Basically, it was just him saying, 'Hey, how are you?' But he did it again and again.'
The messages were reportedly sent in October.
At the time of Kohberger's arrest at his parents' house in the Poconos Mountains on Dec. 30, Kohberger, 28, was a doctoral student in criminology at the University of Washington in Pullman, about 15 minutes from the off-campus home where the four students were killed as they slept. 
Though investigators are tight-lipped on the Pennsylvania native's possible ties to the victims, cellphone data included in a probable cause affidavit revealed that he may have stalked the neighborhood multiple times in the months before the murders.
The affidavit also included touch DNA evidence linking Kohberger to a knife sheath at the scene, as well as reports from surviving roommate Dylan Mortensen, who came face to face with the alleged killer as he left the property.
Inappropriate behaviour towards females
News of Kohberger's alleged camera roll evidence comes shortly after the PhD student was fired from his teaching assistant position amid allegations that he behaved inappropriately with female students, including scoring them higher because of their gender.
According to two anonymous sources, Kohberger followed at least one student to her car.
In the nearly two months since he was arrested at his parents' home, past classmates and acquaintances have recalled Kohberger as a "creepy" loner who morphed from a bullied teen into an aggressive adult.
Jordan Serulneck, the owner of Seven Sirens Brewing Company in Bethlehem, Pa., said Kohberger had a history of harassing women at his bar.
'He'll have two or three beers and then just get a little too comfortable,' he recalled, noting that Kohberger got 'upset' when the women rebuffed his advances.
Kohberger is being held without bail at the Latah County Jail in Moscow, Idaho.
He is due back in court on June 26 and could face the death penalty if convicted on any one of the four counts of first-degree murder he faces. He is also charged with felony burglary.