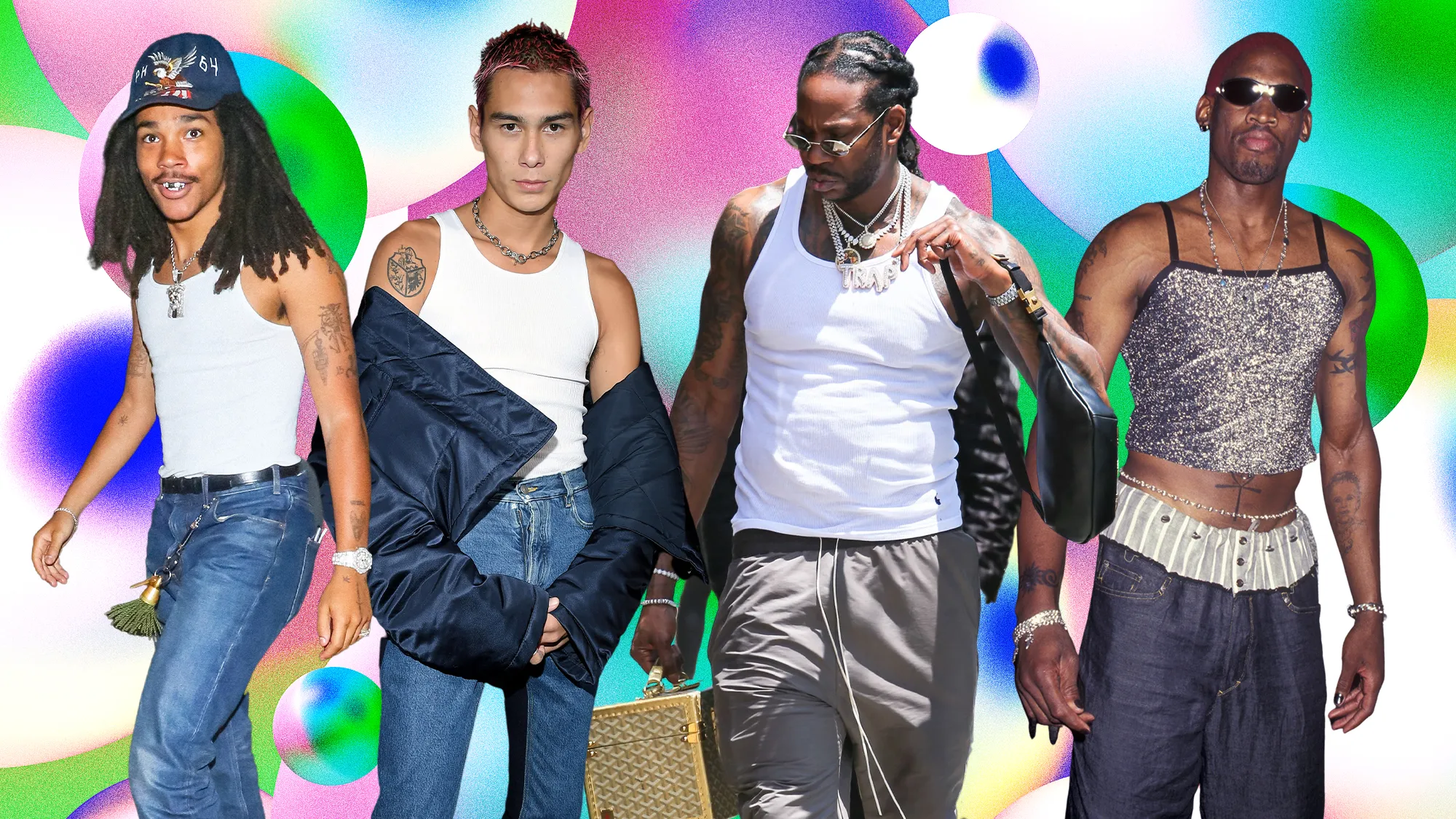 Wardrobe stable: How to style tank tops for men with these ideas. What is a tank top, what makes them versatile and 3 classic style tips using tank tops. 
One wardrobe staple that every man needs in his closet is a good tank top. Heck, we'd even recommend having multiple tank tops in your wardrobe! They're perfect for not only warm weather, but for layering under long sleeve shirts and sweaters during the colder months. They can be worn on a casual errand, but can also be dressed up for a night out. So, have you added a few tank tops for men to your shopping cart already? If you need a little more convincing, no worries. We've got a list of some of the best classic ways to style tank tops for men. Read on, and figure out how you'll be incorporating this fashion must-have into your own wardrobe.. 
What is a Tank Top? 
A tank top is a form of shirt that comes with no sleeves. Instead, tank tops have narrow straps that go over the shoulders to stay on the body. Tank tops have become a fashion staple for both men and women, as a form of comfortable, casual upper garment. Tank tops first rose to prominence in modern male fashion in the 1930's and 40's. Since then, they've become incredibly popular among men of all age brackets as a kind of top that's easy to put on and wear out of the house, especially on hot days. 
How to Style a Tank Top
When first considering adding tank tops to your wardrobe, you might be uncertain how to style them. On the surface, tank tops seem pretty basic. You might think that they all look the same. However, there are so many different ways to style tank tops that are sure to make you stand out from the crowd. Some of the best ways to incorporate tank tops into your wardrobe include: 
  1. Pair a White Tank Top With Jeans
If you're looking for the most classic way to wear a tank top, this is it. Pair a white tank top with your favorite pair of jeans for a casual, yet striking look that will have plenty of heads turning your way. If you're in the mood for accessorizing, embrace your inner Bruce Springsteen and accent your look with a red bandana. Or, if you're someone who's into jewelry, you can add a bit of sparkle to this neutral ensemble by wearing a gold chain, ring, or pair of earrings (or all three!). Truly, you can't miss with this incredible, classic style pairing.
  2.Wear a Tank Top With a Graphic Print for a Pop of Color
If you want to wear tank tops that truly stand out, be on the lookout for tank tops that have graphic prints of the front of them. These could be prints of abstract designs and artwork, or they could be specific to something that you love, like a certain band or TV show. Tank tops with graphic prints are a great way to use fashion as a means of expressing your personality and interests. What's also great about tank tops with graphic prints is that they add diversity to your wardrobe thanks to their novel designs. If you feel like your wardrobe has been feeling a bit bland and basic, it's time to add a graphic tank top to your wardrobe. 
  3. The Perfect Layer for Cold Weather
When the weather gets colder, you might be thinking that it's time to put your tank tops away. Wrong! In fact, tank tops work as a perfect layer to wear under heavier tops during the colder months. While you might need to wear a sweater, snow jacket, and a scarf when you head outside, you'll definitely be overheated when you get back inside to the warmth of a heated indoor space. As such, you can wear a tank top under your winter layers in the case that you get too overheated and need to shed some of those bulky top coats. When looking for winter tank tops, you might want to opt for one made of a waffle knit or fleece thermal material for a bit of extra warmth. Whatever style that you choose, wearing tank tops in cold weather is a great way to stay chic, from your outer wear to your undergarments!
In Conclusion
When looking to spruce up your wardrobe, it's a great idea to consider purchasing some tank tops, as they're an incredibly versatile form of upper garment for men. For a simple look, try pairing a white tank top with blue jeans. Or, for an ensemble that's bound to turn heads, try wearing a tank top with a graphic print. Plus, when the weather gets cold, you can still wear your tank tops as a layer to go under your winter sweaters and coats. What's your favorite way to wear a tank top?