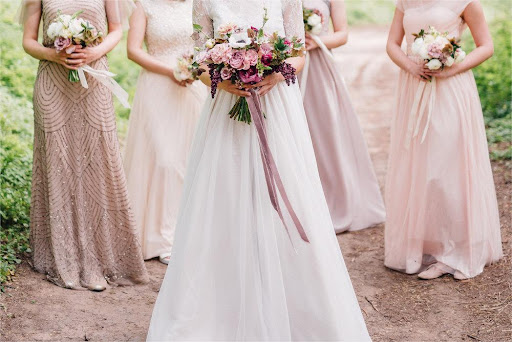 Styling nude and mauve colored bridesmaid dresses for your upcoming wedding day. Fashion tips to make sure the wedding party looks stunning and stylish. 
Nude and mauve-colored dresses have been gaining popularity over the last few years. More and more women are wearing nude or mauve either for their own big wedding day or for a wedding of someone dear to them. If you've chosen a mauve or nude dress for your bridesmaids then you'll need to choose a similar but different color for yourself. 
Nude is one of the most flattering colors for any body type. It will bring out features such as your dewy skin tone and fresh glow, so look for clothes that compliment this such as statement earrings or floral headpieces. The following tips for styling nude and mauve-colored dresses offer a variety of tips for creating the perfect look for a long-lasting wedding dress or bridesmaid dress.
Tips for Styling Nude Bridesmaid Dresses
When it comes to picking the perfect bridesmaid dress for your wedding, there are so many options. But if you're looking for a dress that will work with every single one of your girls, you may want to consider going nude. We've got some tips for styling nude bridesmaid dresses so that they complement your wedding day style and make your girls feel confident in their own skin. Let's get started!
– Wear it with some color.
– Add accessories like statement earrings or a bold necklace to make a statement.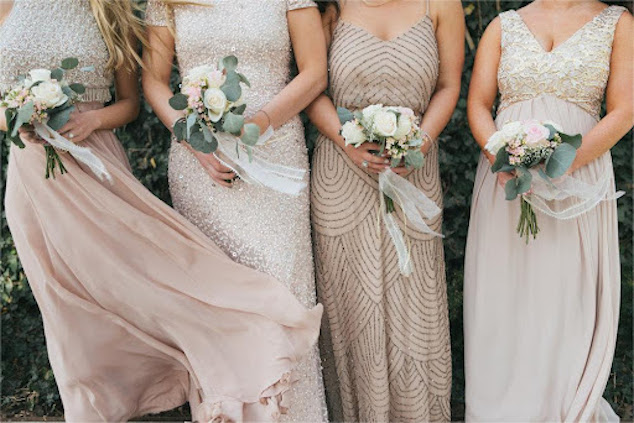 – Wear it with bright lip color for an unexpected pop of color!
– Pair it with shoes that match (or complement) the hue of your bridesmaid dress for a cohesive look.
– Wear it with any shade of lipstick or blush for a monochromatic look that's still feminine and pretty!
– Choose a nude dress that matches the bride's skin tone.
– Try pairing it with a bright-colored sash or belt like orange or red.
– Pick out some hairstyles that will look good with the nude dress.
– Go for a bold lip color or nail polish (or both!) in a shade that matches the nude bridesmaid dress color.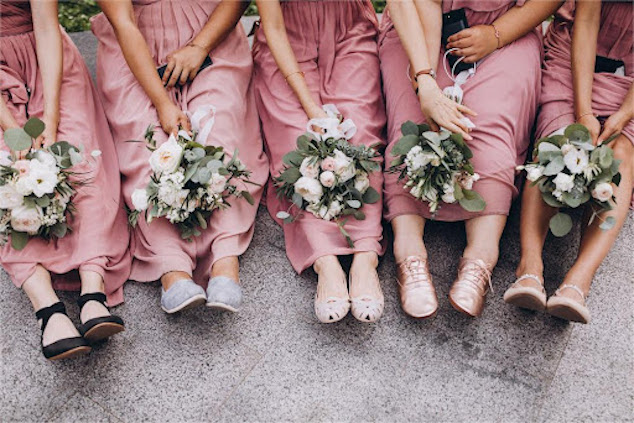 Styling Your Mauve Colored Bridesmaid Dresses Will Give You a Stunning Look!
For those who are not familiar with this color, mauve is a hue that can be described as a mix of pink and purple. It is a great color for spring and summer because it is not too dark or light like other colors. This means that it will look good on almost everyone.
Mauve-colored dresses are an excellent choice for any occasion. They are appropriate for weddings, job interviews, cocktail parties, and more. If you want to wear one to work, you should consider styling it with some accessories and shoes that will make you look more professional than girly. There are so many different ways to wear mauve. Mauve is also a preferred color for bridesmaid dresses. Here are some great ideas on how you can style your mauve-colored bridesmaid dresses:
– Pair it with a dark brown belt and pumps to give your outfit an edge
– Wear a black coat over your mauve-colored dress if you want to dress up your outfit
– You can also pair your mauve-colored dress with brown boots or sandals for a very casual ensemble that is just as stylish as it is comfortable.
– Pair your mauve-colored dress with a black leather jacket for a casual look.
– Mauve-colored dresses can be paired with almost any color bag, as long as it's not too bright or dark.
– If you want something more feminine than wearing all neutrals, try pairing your mauve-colored dress with a floral top
– Accessorize with black sunglasses, large hoop earrings, or any type of jewelry that suits your style.
We hope that with the information here, you will be better equipped to style nude and mauve dresses in your wardrobe. Whether it's for yourself or someone else, taking proper care of these gorgeous garments can ensure that their beauty lasts for years to come. And we think that the effort will be worth it in the end—when you have a beautiful, unique dress that no one else can claim is theirs!