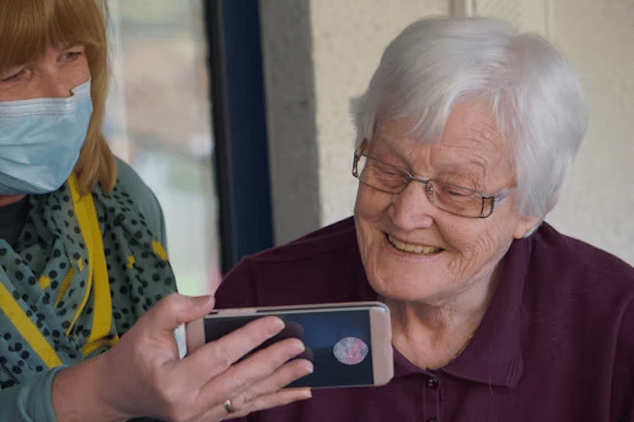 How to get your elderly parents the necessary help while at a nursing home. Keeping tabs on operations of a facility, addressing potential red flags and where to turn for assistance. 
When caring for your elderly parents, it is crucial to keep into account each aspect of their daily lives. From monitoring their medical conditions to making sure they are properly fed, there are a plethora of things they might need help with. Even if you place your parents in a nursing home, you will still be their primary caregiver. Here are some proven ways you can ensure your parent's safety and wellbeing in a nursing care facility.
Keeping a Tab On Everything 
As a primary caregiver, it is your responsibility to ensure they get what they need. No matter how well the nursing care provides facilities, it is still necessary to review the state of affairs now and then. You can drop by on a Saturday evening when the staff is not expecting any visits. When visiting the nursing care, make sure the facility is clean and there is no funky odor around. Knowing the way staff speak with the elders is also crucial. The residents should always be addressed respectfully using their first names rather than pet names. 
Visiting often is an excellent way to ensure your loved one is getting the care they require. Make your visits at different times of the day and try to visit at least a few times a week. Not only you can check up on them but will also spend time with them during your visits, lighting up their day. When visiting, gift them a book to read, bring their favorite treat, or just enjoy your time chatting with them. 
Addressing Your Concerns
If you are concerned about a certain matter, never hesitate to talk to the staff. Going through proper channels is the best way to address the situation. You can share your concerns with the unit manager as they can investigate the matter thoroughly and get to a solution. However, if you cannot see fruitful results, initiate a complaint process to ensure your concern gets addressed within a few hours. 
Despite contacting the relevant authorities, not seeing your concerns get addressed is a major red flag. In situations like these, pursuing the matter on legal grounds can make a difference. Newport beach has a lot of nursing homes providing care facilities for elders. If you happen to be living around Newport Beach and have identified issues at the nursing home related to neglect or abuse, hiring a nursing home abuse lawyer will be the right choice. Finding a reliable Newport Beach nursing home abuse lawyer requires a bit of research to ensure they have a positive track record of dealing with similar cases and have made a reputation for themselves. Not putting in legwork can lead to making the wrong choices, further resulting in poor outcomes. 
Looking For Red Flags
Changes in personality, mood swings, eating habits, and sleep cycle should be looked into immediately. Bedsores and bruises should also be looked for as signs like these are an indication of abuse. However, not all types of abuse are visible. Signs of depression or anxiety can be a sign of mental abuse and needs to be evaluated in detail. You can talk with your loved ones and discuss with them whether there are any issues that they want to be resolved. It is also possible that they might hesitate in sharing details of abuse out of fear so try to gain their confidence and assure them that everything will be alright. 
If you see your loved one suffering from abuse of any kind, it is best to move them to a better facility and make sure to file a complaint to the relevant authorities. There are reported cases where financial fraud is involved. Look for any changes in their bank balance or see whether any huge withdrawals were made. To avoid the possibility of this financial fraud, make sure you take care of their accounts or appoint a relative as the power of attorney to oversee their financial transactions. 
Using Tech
It is indeed worrisome to give the responsibility of your parents to a nursing home. If state laws allow, you can install a wireless camera to check up on your parents any time you want. Contacting them over the phone is another excellent way of staying connected. There are even wearable trackers with audio capabilities to hear what's going on.
No matter the type of facilities provided by the healthcare facility, don't forget to spend quality time with them when you can. Visiting them at festivals should be a priority as it's human nature to seek the comfort of family and loved ones, especially during a special occasion.