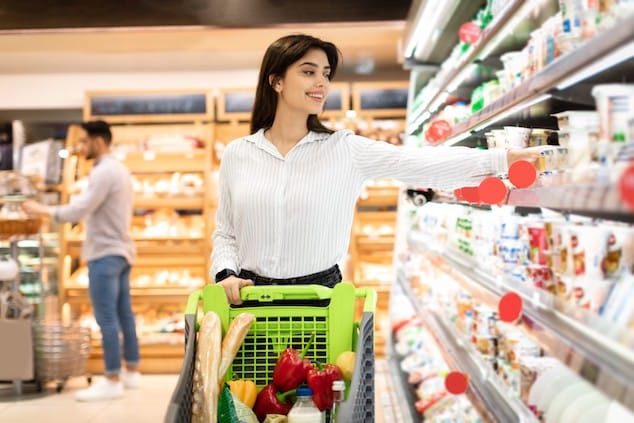 How Aldi the discount supermarket changed shopping for the better, forcing other traditional retailers to take note, while offering consumers more choices at cheaper prices. 
While Aldi is an up-and-coming German supermarket, there's no doubt that American shoppers everywhere can make the most of everything on offer for a low price tag and high quality. With over 2,000 stores located across 38 states, if there isn't one near you watch this space – many more are popping up as we speak. With the sole purpose of bringing low prices to the US market, you can enjoy so many benefits that Aldi will be your new favorite grocery store in no time at all.
What can you expect from Aldi in the US?
When it comes to traditional US supermarkets, Aldi takes the way you're used to shopping and flips it on its head, so that you get ultimate value for money. With 90% private label products to ensure top quality for less, you know your bill will be low no matter how much you fill your trolley. That's not to say that you can't buy branded items, these will be limited and change often, but purchasing end-of-line and overstock helps to maintain the overall low-cost ethos. While there are no coupons, rewards, or point-based incentives (like with other large-store chains), you simply won't need them. They do run a weekly deals and discounts leaflet however, so you can still save further on your grocery budget. Check out the Aldis ad this week for more info.
How to shop for maximum effect
There are a host of tips and tricks for shopping smart at Aldi, so let's take a look at them.
Restocking happens on a Wednesday morning, so be sure to get in early to get access to new arrivals
Hot deals are placed on Sundays – you better be quick, as these heavily discounted items sell out fast!
You can go online to see the most popular items in-store with 'fan favorites' (these are denoted in-store too, with a heart-shaped logo)
Aldi has their own range of healthy snack options, so look out for the Fit & Active and Simply Nature labels, as well as liveGfree, an in-house gluten-free brand
Aldi trusts their products so much that there's a fantastic returns policy in place – you'll get your money back and a replacement!
All specials are released two weeks before they are stocked, so be sure to keep up to date with store news
Streamlined stores with minimal signage let you shop quickly and easily – and little advertisement means less temptation to impulse buy
Staffing is limited, but they're extremely helpful, so don't hesitate to ask for help or even for restoking if something is missing from the shelves
Limited edition or seasonal items can sell out quickly, but any that reach popular status will be bought back permanently
Slightly damaged or leftover items that are still in date are donated to food banks across America with the Feeding America initiative
A top tip is that if you let the cashier know that your chosen loaf of bread is due to go off in five or fewer days, you'll get your loaf at a discounted price!
Aldi is pushing the boundaries of traditional shopping
With such a large selection of off-branded products, Aldi claims that you can save as much as half on your weekly shopping budget in comparison to buying name brands only. They have been doing so well that national supermarket giants are taking notice. Just a few years ago, industry giant Walmart tried to slash prices to match the level of Aldi, but they came back with more money-saving incentives of their own. In 2018, they discussed plans to expand their current fresh food sections by a massive 40% to bring even more quality to consumers than ever before.
With unbranded products in mind, you may be wondering if stock is limited and if you'll need to top up your shop elsewhere. Well, you won't be disappointed, as you'll still find specialist items like Belgian chocolates, almond milk, award-winning cheeses, wines, whiskeys, beers, and even health-food options that you may have not previously considered now becoming your go to favorite shopping items.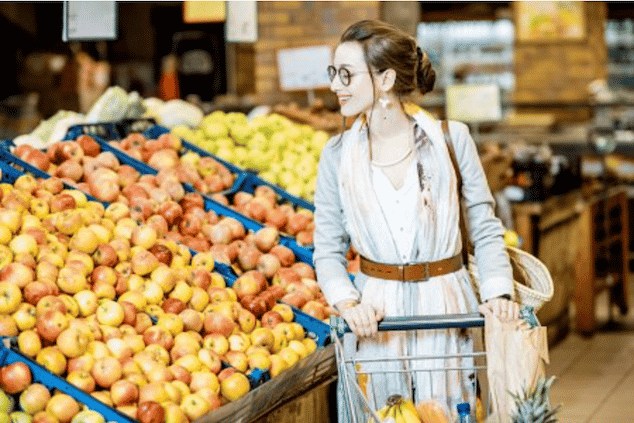 It may be worthwhile to keep in mind that your shopping experience will be calm and quiet in terms of the store – all Aldi's supermarkets are small, have the same floor plan, and prioritize a minimalist feel. You may get sped up at the till however, as all products have multiple barcodes to reduce time spent scanning, so don't forget your own bags. Plenty of shoppers prefer to simply throw everything back into the trolly once it has been run through the till, and pack up in their own time once they get back to their vehicles.
A growing international company you can trust
Aldi was first opened in 1913 Germany, but over the last few decades has branched out across the globe. A new store has opened almost weekly in the UK in the last six years and you can find them in 20 countries including Switzerland, Poland, Spain, Hungary, and Portugal.
It's still thinking big though, with an astounding plan to open up another 1,200 stores worldwide by 2025. With the success they've seen so far and the fantastic reputation they've fostered, it's easy to see why they are a brand you can trust.