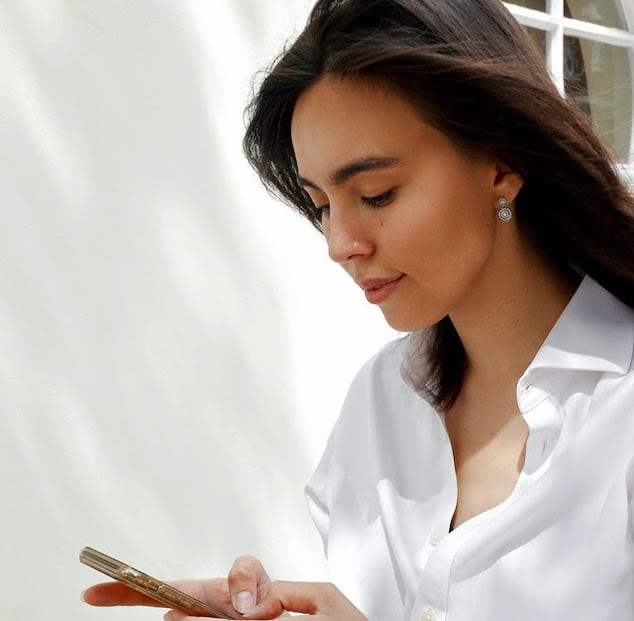 Can the Dating App Algorithm help you find the perfect match? How technology and mathematics are being utilized to help you find your soulmate. 
Few will argue against the notion that modern technologies make our lives much easier and more comfortable. A music streaming service will choose the music we like, an online store app will remind us to restock our favorite pet food, and a dating site will recommend the accounts of people we might be interested in.
Today we'd like to look at the algorithms used by dating sites and apps. We'll discover when they appeared, how they developed over the decades and how they work now. And most importantly, we will try to understand whether an artificial algorithm is able to find the perfect match for you. Or if it is just an illusion.
The first attempts to use smart algorithms to find a soulmate
We have to go back almost sixty years into the past. More specifically 1965, when a small team from Harvard University created the first computer dating service, called Match. Yes, this is the ancestor of Match.com — one of the most famous dating services today.
At that time, the pair selection algorithm was primitive, but generally worked. It functioned in two stages:
A person paid three dollars, received a questionnaire and answered questions in it.

The answers were entered into the system, after which the computer issued a list of compatibility matches.
At the time, Match wasn't even close to a modern dating site. But it was the one that gave rise to the web dating industry as an entity.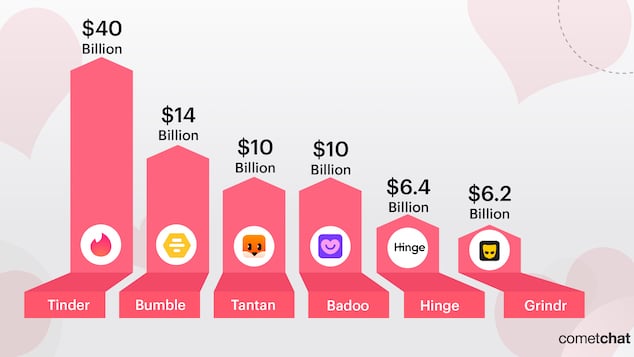 The next stage in the development of Internet dating occurred in 1990-2000, when a surge in Internet activity was observed in all developed countries. The America Online, Prodigy and Craigslist platforms appeared, where there were forums for communication, as well as the ability to leave online ads for single people. Of course, there were no smart algorithms here. But it became clear that online dating was the future.
In 1995, the Match.com website was finally launched, which used the same original pair selection algorithm, but improved and refined. And by 2007, the web dating industry had become the second largest web segment with paid content. In 2010, almost every relatively large city had at least one local dating site, chat room, or forum.
The active introduction of smart search algorithms began after 2010. This is due not only to the development of Internet technologies, but also increasing competition in the online dating market. Each developer wanted to offer potential customers a unique user experience and a whole new way to find the perfect match. And many have actually succeeded.
What data do dating site algorithms rely on?
Naturally, not a single dating site developer will reveal their cards and share the details of how their algorithms work. So, Tinder, OkCupid, eHarmony and other platforms keep this information in the strictest confidence. But researchers from Cornell University were able to break some of the methods they use. They found that the vast majority of modern dating sites and apps match users according to six main parameters:
Pleasantness level

Readiness for intimacy

Romantic passion

Degree of extraversion or introversion

Importance of spirituality

Optimism and happiness levels
To these parameters are added more "grounded" ones — information about location, age, height, interests, etc.
Hence this important fact: The more truthful and up-to-date the information about yourself you provide to the online dating service, the more accurately the algorithm will work and the more likely it will be able to find the perfect match for you.
Some examples of the algorithms of popular dating services
Tinder: the principle of chess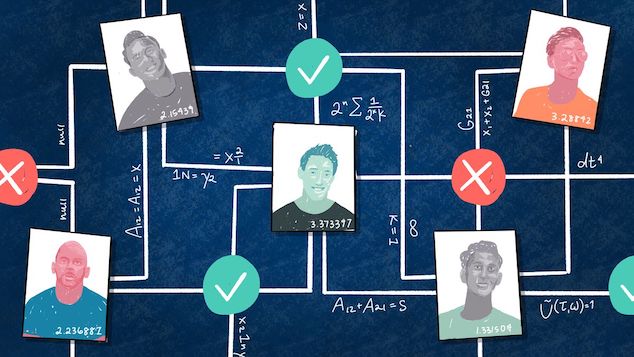 If you have been using Tinder for a long time, you have noticed that the number of matches decreases over time. This is due to the work of the internal Elo rating, which is borrowed from chess. The algorithm gradually learns, taking into account the user's behavior, preferences and activity. The more data it stores on the user, the fewer matches are formed, but the more suitable they are. But even this algorithm is far from perfect, it often makes mistakes and sometimes offers completely bizarre matches.
Badoo: finding twins
Badoo's relatively new "Twins" feature generated a lot of interest at first. The algorithm has learned to analyze the appearance of users and compare them with celebrities. Interesting, but useless in practice. Just because a person looks like your favorite celebrity doesn't mean they're right for you and would be a good match for you.
OkCupid: typical "questionnaire"
OkCupid was developed by Harvard mathematicians and its algorithm is based on mathematical calculation. Sometimes the platform really helps to find a good match. But for this you will have to spend a lot of time filling out the questionnaire, to be as honest and open as possible. This is not suitable for everyone — many people prefer not to talk about themselves on the Internet too much.
Can you trust algorithms with your personal life? Spoiler: not always
We will say it as it is: there is no ideal algorithm for finding a match. And it is unlikely that one will appear in the near future. There have always been and will always be disadvantages and inaccuracies in how they work. And in some cases, such algorithms only complicate the search, mistakenly eliminating potentially promising partners.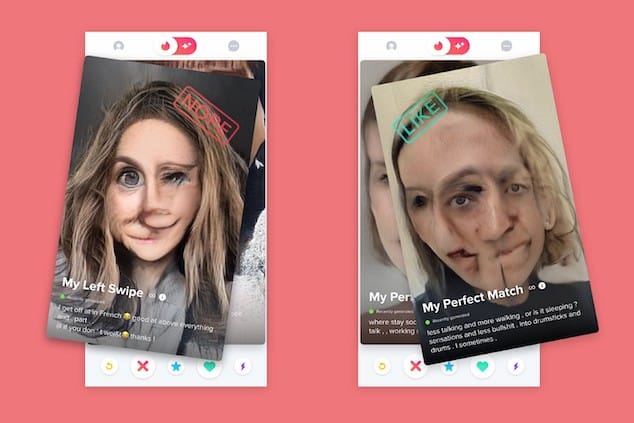 Most importantly, no algorithm can replace live communication. It is during face to face dialogue that you can understand what kind of person is in front of you, whether you have something in common, whether you are ready to develop a relationship with them in the future. And this does not require any algorithms.
Sometimes it is much more reasonable to trust chance than to rely on software solutions developed by coders. If you want to have more freedom when searching for a match on the Internet, we recommend using random cam chat. There are many such cam to cam chats that connect you with random people: emeraldchat.com, coomeet.com/camchat, meetme.com, omegle.com and others. They do not have complex algorithms, but only basic search settings that you yourself can use or not as you please. This gives many times more freedom and removes almost all the restrictions imposed by classic dating sites.
Webcam chat is a good choice for those who want to get acquainted conveniently, quickly, without unnecessary actions and wasted time.
Algorithms may not be the best solution
We are by no means saying that the modern algorithms used by dating sites and apps are bad. We just want to say that they should not be trusted 100%. They do not always work accurately, and their recommendations may end up being completely useless.
You can continue to use your favorite dating site, but at the same time, we advise you to explore the format of online video chat. With it, you can significantly expand your circle of potential acquaintances, communicate with interesting people every day, and most importantly, do not force yourself into a framework set by someone else's algorithm. Try it, you'll definitely like it!