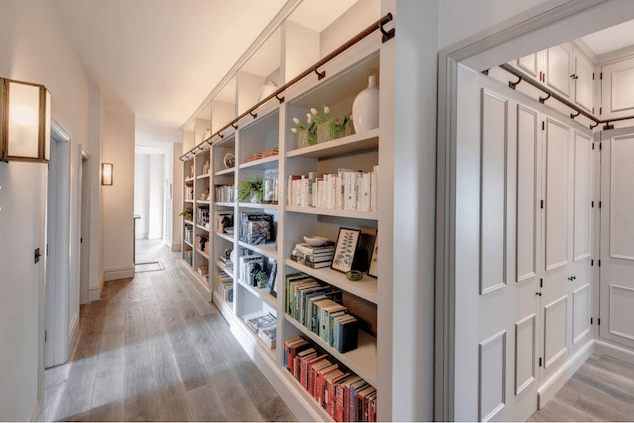 Freshening up your home's interior design: Inventive ways to decorate your home and hallway, boosting your home dwelling mood and appearance. 
Do you have a hallway in your home? This spring, we'll be talking about how to decorate your home and hallway this spring. Spring is an excellent time to freshen up your home's interior design! With the longer days and warmer weather, many people are looking to spruce up their home decor. This can be a great way to boost your mood and showcase a welcoming environment for any guests. You can visit the online store Furniture Vogue to decorate your home.
Add a Welcome Mat to Your Door
A welcome mat at the front door of your home can help decorate your home. This does not only make your home look beautiful, but it also helps to protect your floor. 
Colourful mats are usually attractive. Therefore, try to get colourful mats with designs or patterns. You can get these from a local shop or buy them online. There are so many patterns and colours to choose from, so you may need to decide which one is best for you.
Mats also make your house warm and welcoming. When guests come over, they are likely to be happier when they see a nice mat at the door. This makes them feel welcomed, and it also improves the mood of the visit.
Your welcome mat will help you clean up messes such as dirt, water and snow that come into your home when guests enter. If you do not want these things on your floor, put a rug down before guests walk into your house.
Use Bright Colours in Your Hallway
When choosing a colour for your hallways this spring, you can never go wrong with a bright colour. Bright colours are great for decorating your hallway as they will help give the impression of size and can also lift your mood.
Whether you want to add mirrors, some paintings or artwork or even use wallpaper with a bold print, the possibilities for achieving a bright entrance are endless.
Hang Up Mirrors
Mirrors are a great way to bring light and space into your home. And with new styles, shapes and finishes on the market, there are plenty of options for you to choose from.
Mirrors can make a room look larger than it is. This is especially useful for homes that have smaller rooms and little natural light. They can also be used to reflect any beautiful views from outside.
Hanging mirrors in entrance halls will make them feel brighter and more spacious. It's also a good idea to avoid placing furniture directly in front of mirrors, making the room feel smaller. Although you want your pretty furniture pieces to be seen by visitors, placing the mirror behind them would not do the trick. They can be used to create the illusion of a window – making small dark spaces seem lighter.
Switching Out Your Lights
Switching your lights is a great way to add a focal point to your hallway or living room. You can easily do this by changing up the style of lighting you use in these rooms.
For example, rather than choosing a basic white or chrome switch, why not try something more unique? Switching out your light switch for one with an unusual shape, colour, or pattern is a great way to add an interesting design feature to the rooms in your house.
Here are three reasons why you should consider changing out the lights in your home:
Pendant lights are modern looking, and they hang down from the ceiling, and they are quite popular right now. They come in all different shapes, sizes, and colours. So you will be able to find one that perfectly matches your room's theme. You could pair a metal one with a wood dining table or a nice round one with a modern desk.

You can switch out the light bulb colour depending on if you want it to be more white or yellow. This can match the mood of the room and what type of lighting you prefer too!

It is inexpensive! 
Conclusion
There are plenty of ways to use your hallway and make it perfectly elegant yet very comfortable. Our advice is to explore a wide range of possibilities and choose the best one for yourself. If you do that, you have every chance to achieve the perfect look.  We hope that has been helpful and wish you luck with your decorating venture this spring. Remember to keep safety in mind while you are doing it and enjoy yourself.