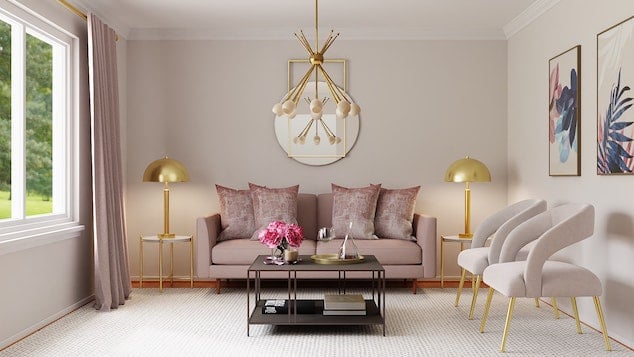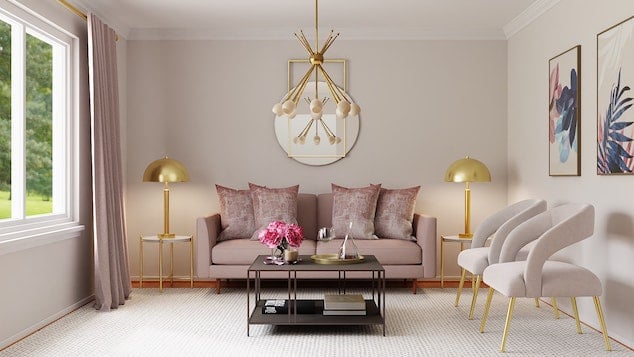 Home Decorating Ideas you should be experimenting with: rethinking your paint scheme, flower arrangement, using window shutters, wall art & other accessories. 
When decorating your home, you want to make the overall look of the house beautiful and inviting. People should feel comfortable in their living space, which is why it's important to take time when designing what you'll be putting together. Many things go into making a home look amazing. When people walk into your living room they should feel warm and cozy, just as if they were walking into a friend's house. If you have the money to hire a decorator, this is something that will be easy to do. However, even if you're on a budget, there are still many things that can make your home look stunning without having to spend a ton of money. Here are some ways you can easily make your home look beautiful.
Don't be afraid to use some paint
Paint is one of the easiest and most inexpensive ways to add an instant face-lift to any room in your house. If you want a quick fix for your home that doesn't require much money or time, then paint should be at the top of your list when it comes to decorating ideas. There are many different colors out there to choose from but it's generally a good idea to use neutral paint colors; meaning they aren't too bright or bold. Rather than using red, try using mauve or dusty rose. These colors go well with practically any other color scheme. If you want to be bolder with your paint selection then you can always go with a color like cobalt blue or emerald green. Just make sure you don't use too many bright bold colors in your house because it makes the overall look appear very busy and can be overwhelming.
Experiment with window shutters
If you want to add detail and depth to your window sills, window shutters are a great option for you. Not only do they cover up window sills, which can be plain and boring, but window shutters add sophistication to your home as well, and give it a classic look. There are many different kinds of window shutters to choose from. It depends on what type of design and style you're going for in the room where you're putting them in. If you want a cottage look, then plantation shutters would be best, because they come in several different colors and designs. You can always paint them a color to match the decor in the room so they won't stand out as much, but rather blend in.
Bring in some fresh flowers and plants
Fresh flowers and plants are a wonderful way to add beauty to your home. When you walk into someone's house, the first thing most people notice is the decorations and flowers that are placed in various areas of the room. Whether it be on a table or top of a mantel, fresh flowers add color and life to any room. You can keep them there for as long as you want or until they wilt, then replace them with new ones either weekly or monthly depending on how often you change things out in your living space. There are many places online where you can get cheap flower arrangements ideas that make great centerpieces for coffee tables. Just make sure not to overcrowd your table because it makes it appear very busy and doesn't look as great. 
Put on some wallpapers
Wallpaper is another great way to add color and detail to your home without having to repaint the entire room or put up new wallpaper. There are many different types of wallpaper, so it's good to do some research before you go out and buy any. One popular type is wood grain wallpaper, which looks like real wood panels on your wall. If you want a more modern look then striped wallpaper would be best for you because it adds instant sophistication to any room in the house. It's important when using these kinds of wallpaper designs that you don't use too much detail in the room either because it makes it appear very busy and cluttered with information that your eye doesn't need to appreciate.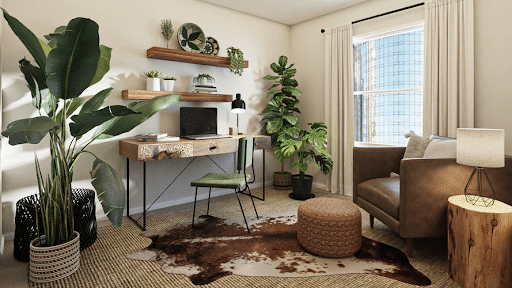 Add some accessories
Accessories are a great way to decorate your home. There are many different types of accessories you can use from bronze figurines to candle holders and even small statues. You can either place them on a table, mantel, or above the fireplace as decoration as well as put flowers in vases with them for an added effect. In your bedroom, it's a good idea to keep some sort of nightstand next to you so you have somewhere to put your alarm clock and glass of water before bedtime. If you don't have any nightstands then you could always try placing books underneath the side of the bed that touches the wall because it works just as well if not better than having an actual nightstand there.
We hope these tips were helpful! Follow them and give your home a fresh, new look. Don't forget to accessorize and add some interesting wall art. It's important that you like the way you feel in your home because it should be a safe space for you. Good luck redecorating!