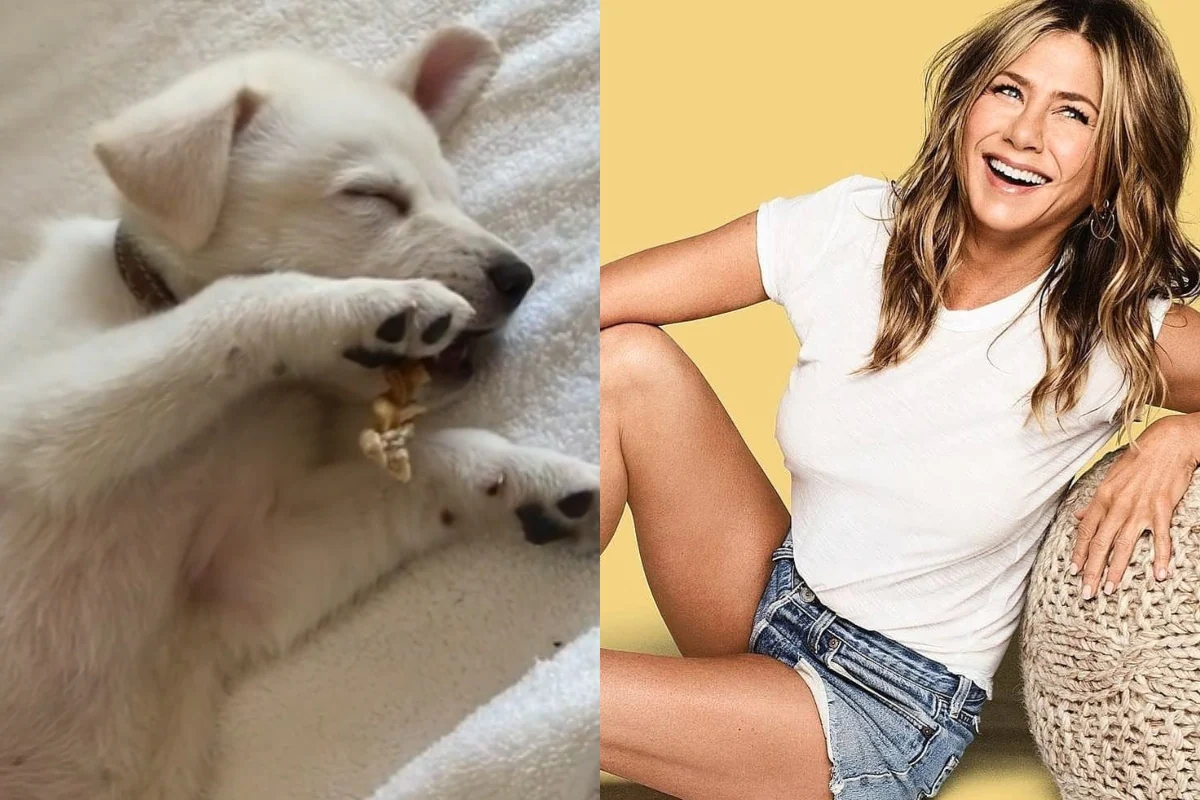 10 Hollywood Celebrities and their Love of Dogs: Whether, stray, adopted, picked up at the animal shelter or as a gift from a loved one. A look at celebrities and their dogs. 
We have always had a keen interest in the lives of celebrities. What they eat, how they exercise, who are they dating, and much more are celebrity gossip we can never say no to. It's so eventful that it's irresistible not to peek into their lives a little.
Most celebrities are fond of animals and petting a dog is the most common choice for a pet. Don't you want to dig deep and know which pet is owned by your favourite celebrity? Here are a few celebrities and their dogs with breeds and names.
Ryan Reynolds
Ryan Reynolds is often spotted strolling around with his Maltipoo dog named Penny along with his wife Blake Lively in New York City. This lovely hollywood couple with the best humour and husband-wife jokes takes their beloved Penny to a vet in Sudbury in Ontario, Canada. Blake Lively often takes her dogs, Penny and Baxter, on the sets of Gossip Girls.
Jennifer Aniston
Aniston along with being an animal lover, is also a dog mom to many rescue dogs. She has had many pet dogs over the years. She had a grey Schnauzer mix Clyde, a white Shepherd mix Lord Chesterfield, and a black and white Pit Bull mix Sophie. Previously she also had a Norman and a Welsh Corgi who dies in 2019 and 2011 respectively. Jennifer took her dog Clyde on the sets of her very famous series F.R.I.E.N.D.S. in Los Angeles, and also showed up with her dog on the sets of The Morning Show. Sadly, Clyde died in December 2017.
Chris Evans
The Avengers star, our beloved Captain America Chris Evans has an extremely beautiful bond with his Boxer mix rescue dog, Dodger. When on the Jimmy Kimmel Show, Chris shares the story behind the name Dodger, he says that he was so inspired by the movie Oliver and Company that he named his dog after the Billy Joel voiced-character in the movie. Evans found this Dodger as a rescue dog in 2017 while filming for his movie Gifted. Evans's social media handles are filled with pictures of him with Dodger showing us the lovable bond that they share.
Liam Hemsworth
While in a relationship with American Pop Singer and Actor Miley Cyrus, Liam Hemsworth and Miley Cyrus collectively adopted about 15 animals. Liam had a strong bond and love for his dog named Dora, and wrote a special song for her "Good God I love this dog" where he called Dora his "best friend". He adopted another dog Tani who was a mixed-breed Pit bull when he was going through a breakup with Miley Cyrus in 2014. In 2012, when Liam was Miley's fiancé, she gifted him a dog named Ziggy.
Priyanka Chopra Jonas
Global Icon hailing from the cultural lands of India, Priyanka Chopra got married to Nick Jonas and after that adopted 3 dogs with him namely, Diana, Gino, and Panda. Priyanka even got tattoos made representing her love for her dogs, little pawprints. She adopted Diana even before she married Nick Jonas. Gino was a gift for Nick from Priyanka for his birthday. In 2021, the couple rescued a Husky-Australian Shepherd and named him Panda.
Meryl Davis
Sheepadoodles are not purebred dogs. They are a cross between Old English Sheepdog and Poodle dogs. Sheepadoodles puppies came into popularity when Meryl Davis and her husband Fedor Andreev, both famous skaters, walked around with their Sheepadoodle, BibloTootie-Rose Baggins on Instagram.
Kylie Jenner
The first-ever youngest billionaire in the world, Kylie Jenner is a passionate dog lover. She adopted her first dog Norman in 2014, followed by Italian Greyhounds Bambi and Sophia who were adopted in 2015. In the same year, she also adopted a small hairy dog, Odio. In the want of more dogs to pet, she brought home two more dogs Ernie and Penny in 2016. Recently in 2021, she adopted a dog, Kevin. Jenner does not post pictures of her dogs on her official Instagram account. Instead, she has another Instagram handle featuring her dogs who are a family of 8, and her fans are going crazy over her latest catch Kevin.
Matthew Perry
F.R.I.E.N.D.S. fame Matthew Perry who is better known as Chandler Muriel Bing at the age of 51 adopted a Brown Doodle mix canine, and name it Alfred. He took to his social media handle on Instagram to introduce his fans to his new puppy. The picture posted is a sweet glimpse of how the adorable doodle has already started settling into Perry's arms.
Tom Holland
The Spiderman-No Way Home actor, Tom Holland took to social media to get a pup home in 2018 on a Spring Day in Kingston, UK. This shows his fondness for street pups and rescue dogs. Holland adopted a Staffordshire Bull Terrier in 2014 and gave her the name Tessa. The name Tessa came to Holland as an idea to represent all the maligned breeds who are considered to be dangerous around humans.
Hugh Jackman
The X-Men star Hugh Jackman hailing from Australia is loved by his fans not only for his movies and fame but also for his love for dogs. He frequently posts pictures of his adorable dogs in social media. He owns a Small Poodle mix, Allegra, and a French Bulldog Dali. He seems to have the most loyal, cute, and funny companions as his social media posts with his dogs suggest. He often jokes about the fact that his dogs might even be more famous than him. Jackman celebrates his dogs on National Puppy Day and showers them with all the love and care possible.