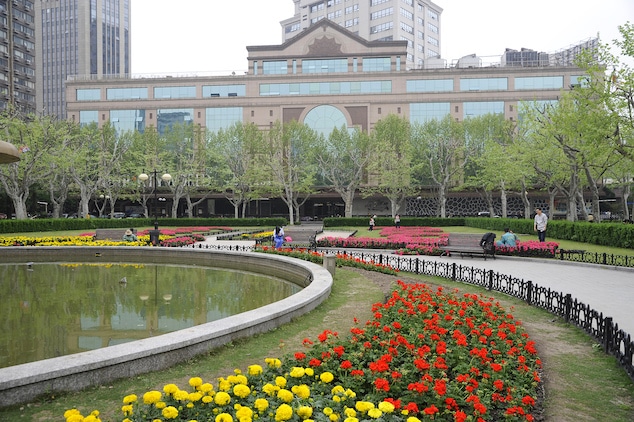 5 Best historical monuments to explore in Shanghai, China. Most notable tourist destinations with a lot of historical significance. 
If you're planning a trip to Shanghai and have your China visa ready, you must consider exploring the history of this place for ages. There are so many historical places to explore in Shanghai such as palaces, monuments, parks, buildings etc. By visiting these places, you're going to get a clear idea of the rich history of Shanghai. If you want to get detailed information about this place, you must take a tour through all these places of historical attraction. 
Before you visit these places, you need to know the time of their closing and opening so that you can make out time accordingly. You must ensure that you know about the most remarkable historical monuments here to explore. The best 5 historical monuments to explore in Shanghai are mentioned below as follows: 
 1. The Bund 
Bund is another name for a promenade that stretches almost two kilometres across the banks of the Huangpu River in Shanghai. It's a very important historical aspect of Shanghai. To appreciate the history of this place better, you must start the journey at the northern end of the promenade beside the Waibaidu Bridge. There are many well-known places here like the earlier British Consulate, which is now another hotel that offers superb afternoon tea, Rockbund Art Museum which shows the Art Deco design with motifs of Chinese origin, home of Roosevelt, etc. 
 2. Fuxing Park 
In the FFC, there is amazing Fuxing Park. Earlier, it was a Ming Dynasty Park originally, it was made to a French version that re-opened in the era of French Concession in the year 1909. If you want to escape the hustle and bustle of Shanghai, this is the best place you can choose. In the northern part of the park, you will discover the huge statue of Friedrich Engels and Karl Marx. There is another point of attraction known as mattress flowerbed, which gets replanted in each season. 
 3. Qibao
The city of Shanghai is surrounded by eight old water towns, making it one of the top tourist attractions in Shanghai, particularly if you're searching for an once-in-a-lifetime experience. Qibao is the best place you can stop if you're looking for a place with a historical place. The length of this place isn't too much as it's a small town in the city restrictions which can be experienced in the week because it can be quite a busy tourist destination during weekends. If your visa to China has been made, go ahead and add this to your bucket list. 
  4. Tianzifang
This was earlier known as a residential area included in French Concession. Presently, it's a district known for art. There are unlimited boutiques here and the visitors can purchase different art and craft items or just keep wandering by looking at the oldest form of Chinese architecture. It's situated on a maze full of alleys out of Taikang Road. It's full of small business areas which include trendy studios, supply shops and coffee shops. It's well-known for its royal architecture and conventional buildings. Even from the historical point of view, this place is one of the best places to visit in Shanghai.
  5. Yu Garden
Yu Garden has continued to be a fixture in Shanghai since 16th Century when an official of the Ming Dynasty preferred to make a serene garden where his parents could spend time with senior people. In the present day, it has become one of the most popular old gardens in China. Yu refers to satisfying and pleasing, a concept with a lot of relevance in today's meaning of garden. There are many rockeries in this garden apart from pavilions, halls where the visitors can take rest. You can also find many ponds to make the set-up more serene. 
These were the best 5 historical monuments you can explore in Shanghai. There is a lot more for you to explore in this place but, mentioned above are the most notable tourist destinations with a lot of historical significance. If you're about to visit Shanghai, don't forget to add these places to your list of must-visit places in Shanghai.