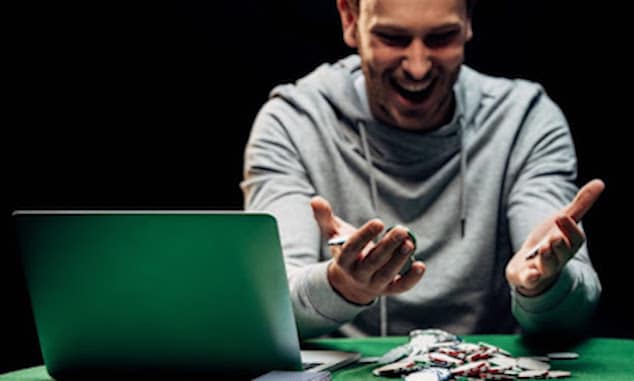 Popular Online Gambling Games Attracting Players: A breakdown of casino games with the prospect of earning extra cash. 
Online casino games offer a fun, exciting way to spend time. They make a great hobby, with the prospect of earning some extra cash. The selection of casino games available is growing exponentially, but there are some that stand out as the most popular choices. 
Blackjack
Blackjack, or twenty-one, consistently lands at the top of most online casinos' most popular games lists, and it's no surprise as to why. It's easy to learn, with simple rules, and it's fun to play. The game is played against the dealer, and the odds of winning are fairly high.
Many websites offer live dealer blackjack games, allowing players to interact directly with the dealer in real-time.
Poker
Poker is a timeless favorite that still ranks as one of the most popular online casino games. Depending on where you choose to play, poker can be played in single-hand games, large tournaments, or live dealer games. While it's a rather complex game to learn, it offers the opportunity for continuous skill-building and guarantees you'll never be bored again.
Slot Games
Slots are by far the most popular game in brick-and-mortar casinos, and they remain popular online too. As the easiest casino game to play, they are games of pure chance and require no skill to play. 
While the traditional cherry and coin slots are available, the number of variations in online and video slots online is endless as exhibited in Top online casinos in Canada. Progressive jackpots are popular, along with multi-pay line games and mega slots allowing gamblers to play multiple slot games simultaneously.
Roulette
Roulette is another game of chance that requires predicting where the ball will land on any given spin of the roulette wheel. Bets can take the form of a specific number value, high or low, odd or even, or even just the color the ball will land on. The narrower your prediction, the higher risk the bet is, and the game pays out accordingly.
Baccarat
There are a ton of different variations in traditional games when playing casino games online. Baccarat exemplifies this well, with several different options for gameplay, including mini-baccarat, speed baccarat, punto banco, and baccarat squeeze. Games involve betting against either the player or the bank and deciding on who will win. Winning depends on the numbers on the cards. While it can be confusing at first, it's really simple to play once you get the hang of it.
Dice Games
Popularly known as Craps, dice betting is another game of chance that tops the list of most popular online casino games. Rolling dice and betting on the outcome is a game of simple probability, given that the dice are fair. If you guess the right numbers, you win the jackpot.
Summary
Most online casinos have a comprehensive list of games that are available to play. Many even include a "top games" link that lets you easily access the most popular games on the site. Many of these games offer bonus features and some of the biggest prizes available.