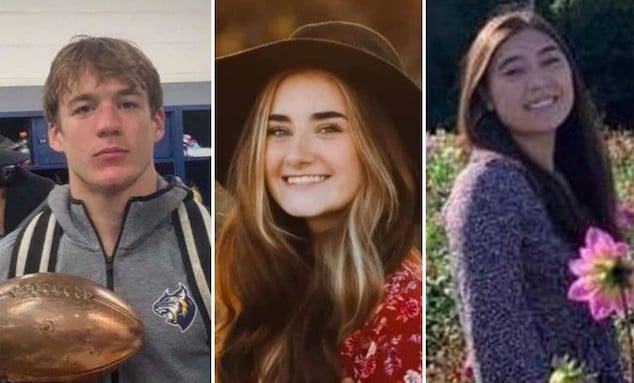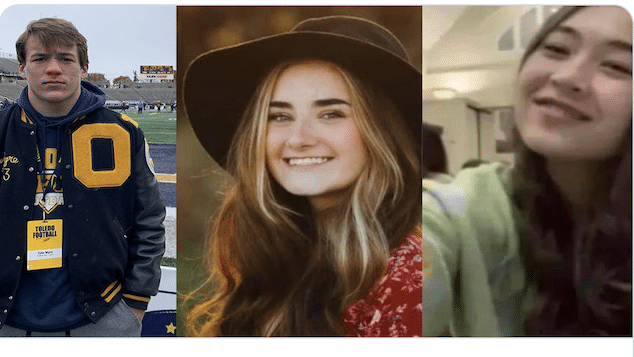 Oxford High School shooting at hands of Michigan sophomore student leaves 4 dead, 8 wounded as fatalities are identified as male suspect's father bought weapon days before mass shooting. As rumors and previous school vandalism take over.
Four teens who were shot dead by a fellow student at their Michigan high school have been identified— as authorities revealed the gunman's father purchased the weapon just four days before the school mass shooting. 
Identified as fatalities were; Tate Myre, a 16-year-old 'standout' football player at Oxford High School who died from his wounds on the way to the hospital in the back of a patrol car. Authorities would later disclose the sixteen year old was so severely wounded that there was no time to wait for an ambulance.
The two other victims were identified as; Hana St. Juliana, 14, and Madisyn Baldwin, 17, according to the Oakland County Sheriff's Office. A fourth individual was identified as 17 year old student, Justin Shilling. 
'This kind of thing can happen anywhere and sadly it happened even in a sweet, quiet community like Oxford,' Oakland County Sheriff Michael J. Bouchard said at a Tuesday night press briefing.
The 15-year-old male suspect, a sophomore at the school, also wounded seven other students, ranging in age from 14 to 17, and a 47-year-old teacher, authorities said.
Heartbreaking update out of Oxford
@LarryWDIVLocal4 reports 4th victim has passed away.
Justin Shilling, age 17, passed away at approximately 10:45AM today at McLaren Oakland Hospital in Pontiac, MI.
Earlier he gave a look at memorial outside the high school. 🙏🏼💔 https://t.co/fgtUQDQau0

— Tiffany Alaniz (@TiffanyAlaniz) December 1, 2021
A student from inside Oxford High School captured this footage of the possible shooter trying to get into the classroom by impersonating a sheriff

The students did not open the door and escaped through a windowhttps://t.co/DCKb6l555w pic.twitter.com/gQWOuJPAAL

— philip lewis (@Phil_Lewis_) November 30, 2021
Video shows student gunman intent on entering barricaded classroom
Three of the injured students — a 15-year-old boy and two girls, 14 and 17 — are in critical condition. 
The shooter was uninjured and was taken into custody in the hallway of the school by deputies who arrived within 2 to 3 minutes of the first 911 call reporting the gunfire. 
Cellphone video (see above) taken by one student at Oxford high school and posted to TikTok captures the shooter trying to gain access to a classroom by apparently pretending to be a member of law enforcement, before some of the students realize they were being duped and escape through a window to safety.
Sheriff Bouchard said it appeared the shooter had tried to enter several of the locked or barricaded classrooms.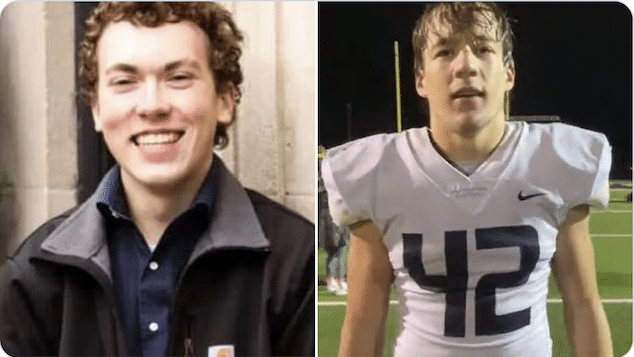 Tate Myre, a junior running back and middle linebacker on the football squad with honors, was described as a beloved athlete in the area. Authorities said the student was struck while attempting to disarm the sophomore student spraying bullets across halls and into classrooms.
Baldwin, the oldest of three siblings, was a senior who had already been accepted to several colleges, her family told ClickOnDetroit.
The teen suspected of carrying out the mass shooting was in police custody at a juvenile detention center and on suicide watch, authorities said.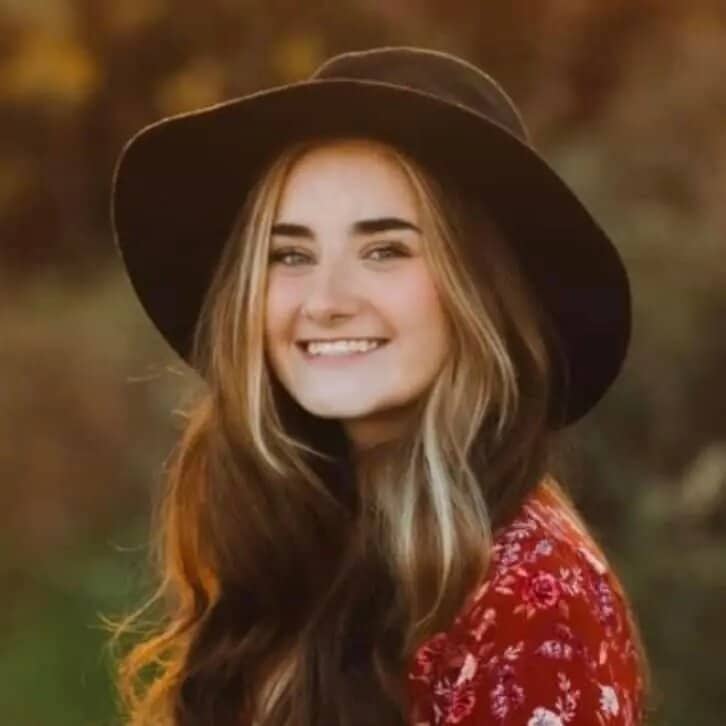 Gunman's father bought weapon used in school mass shooting four days prior
The suspect at the direction of his parents and lawyer has refused to speak with investigators. Authorities said that they could not publicly identify the suspect because he has not been charged as an adult.
Authorities said the weapon used in the shooting was a 9mm Sig Sauer pistol, a semiautomatic handgun that was purchased by the boy's father on Nov. 26. The purchase has raised the prospect of charges against the suspect's parents.
Bouchard said investigators recovered at least 30 shell casings from the scene, and that another seven rounds were found in the gun's magazine with one in the chamber.
Investigators described the suspect taking three 15-round magazines with him to school, and concealing the weapon and ammunition in a bag that was later found by canine units.
A search warrant was executed at the teen's home and authorities retrieved several items, including the boy's phone, Bouchard said.
Deputies will present the case to the local prosecutor, who will decide on charges, according to Bouchard. A motive in the shooting is still unclear.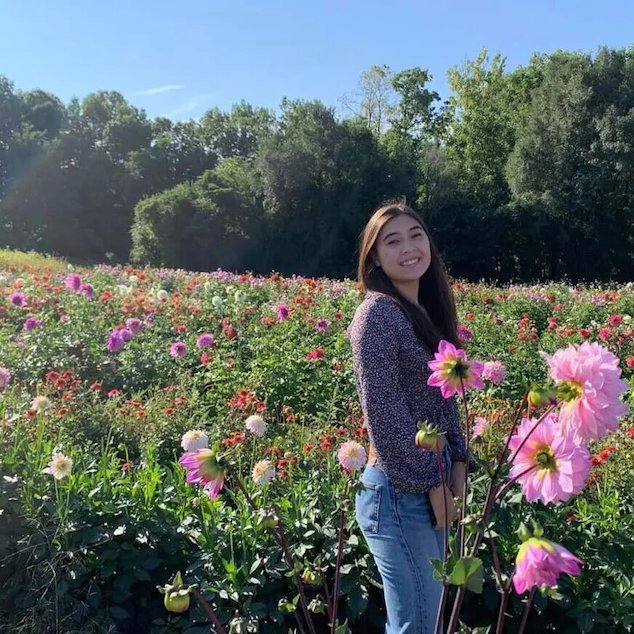 Rumors and previous vandalism
According to students interviewed immediately after the incident, there had been vague threats 'for some time now' about somebody wanting to shoot up the school, although authorities said the suspect was previously unknown to them.
Oakland County Undersheriff Michael McCabe stressed at an earlier briefing that online conspiracy theories and rumors, including claims that the attack had been planned, were unconfirmed. 
Oxford High, which has about 1,800 students, had been targeted in a bizarre vandalism incident a few weeks ago when someone tossed a deer head from the school's roof and splashed red paint on some of its windows.
The school acknowledged in a later letter to parents that ensuing rumors might be of 'concern' to them.
McCabe said the vandalism was 'absolutely unrelated' to Tuesday's carnage.