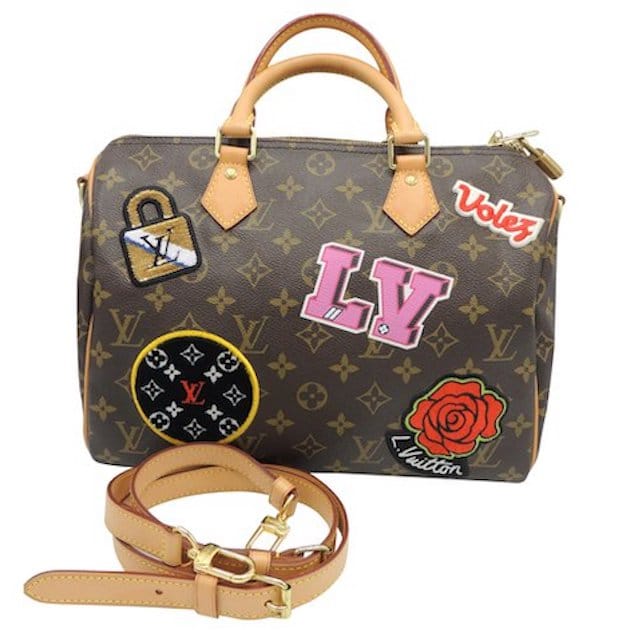 Top Must-Have Classic Handbags for Fashionable Women: from the

Louis Vuitton speedy bag, 

Louis Vuitton Neverfull, the Hermes Kelly, Hermes Birkin & much more. 
Whether you want to add a statement piece to your collection or level up your wardrobe, you can never go wrong with purchasing a classic handbag. A classic bag is an investment piece that will see you through a lifetime, and it will never go out of style.
Understanding what to invest in, when, and why can be a challenge for most people when it comes to fashion. When choosing to buy something, it is always recommended also to consider the resale value of that item alongside its history, quality longevity, and of course, how much that item brings you joy. That's why it's essential to consider all those factors when buying a classic handbag from a second-hand online boutique. 
Bagover has some great checklists and tips to help with the buying process. Check out their post on best LV crossbody bags on the market now. 
A classic bag can last you forever, and here is a list of the must-have classic bags that will never go out of style.
The Louis Vuitton's Speedy
The first classic bag on our list today is the Louis Vuitton speedy bag. The Louis Vuitton Speedy has stayed in style since it first debuted from the fashion house 90 years ago. When Louis Vuitton created the Speedy bag, it was meant to convey convenience and was something different from what the company used to design, hard-side suitcases and steamer trunks.
The Speedy bag is made from the well-known LV monogram canvas and is a soft-sided, 30cm satchel that almost looks like a cross between a duffle bag and a doctor's bag. The bag also has a top zip closure, piping, two rolled handles, and a zipper pull that's made from Vachetta leather. Vachetta leather is untreated Italian leather.
Since it was debuted into the fashion world, variations of the classic bag have been created as women wanted to own more than one Speedy bag. Since 2011 they released the Speedy Bandouliere, which can be worn as a shoulder bag or crossbody bag to run your daily errands.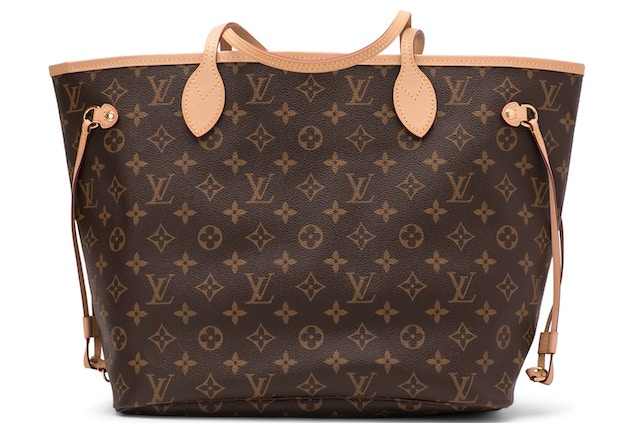 The Louis Vuitton Neverfull
Still, on Louis Vuitton, we go to the next classic handbag on the list, and it's the Louis Vuitton Neverfull. When the tote luxury handbags were released in 2007, it already seemed that they had been in the fashion realm forever. Larger and lighter than its counterpart, the Speedy bag, the Neverfull comes in a classic trapezoid shape and is made from monogram canvas synonymous with the fashion house since 1896.
Conveniently named the Neverfull GM size, which has a 15.7-inch opening, the bag can be carried as a gym tote bag or a travel bag. Louis Vuitton also offers the Neverfull options, including personalization with Goyard style stripes, monograms, colored canvas, and leather.
The Hermes Kelly
Long before the Hermes Birkin, which also made it to this list, the Hermes Kelly was designed in 1955 by Robert Dumas, a member of the family that still owns the Hermes fashion house. This designer classic bag was based on the Sac a Courroies, which the brand sold to carry saddles. Transforming the bag into a proper purse, Robert Dumas used a trapezoid shape, kept the flap with full straps, added a rigid handle, and closed it with a turn-lock that came with a small padlock and key.
The Hermes Kelly bag became popular in 1954 after a movie star, Grace Kelly, carried it while filming "To Catch a Thief." When she later became the Princess Grace of Monaco, she was seen using the bag to conceal her baby bump from the paparazzi leading to women going to Hermes and requesting the most photographed "Kelly bag."
Even today, the Hermes Kelly bag remains the most complex design and is produced only in France, where each bag is made by a single artisan who spends from 20 to 25 hours creating a single piece, hand sewing, gumming, slumping, and buffing its 36 pieces of leather.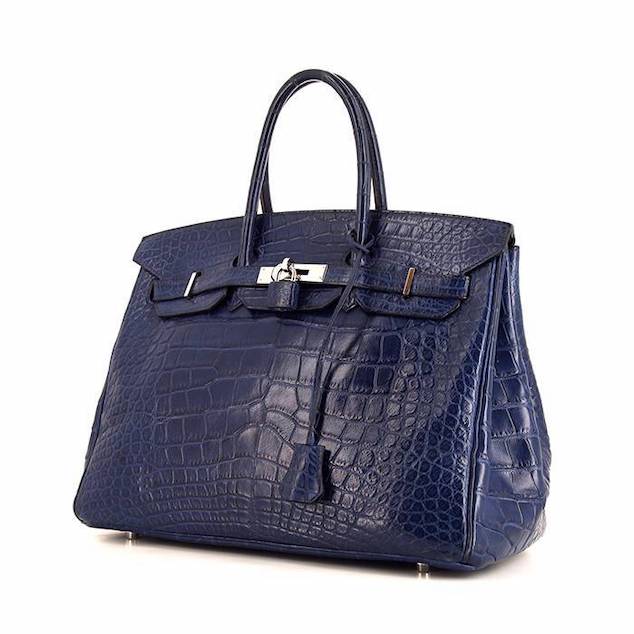 The Hermes Birkin
The history of the Birkin bag is an interesting one. There was a time when the famous English actress Jane Birkin was sitting next to Jean Louis Dumas, the owner of Hermes, on a flight from Paris to London. She told Hermes that she couldn't find a weekend bag and was using a wicker basket that couldn't fit her overhead bin and would spill her belongings. They spend time discussing purses and sketching their ideas on the back of the airsick bag during the flight.
Later in 1986, Dumas presented her with a perfect bag for her use, but it was not until the 90s that the Birkin bag started making headlines. Everyone wanted a Birkin bag leading to five-year waiting lists, countless counterfeits, and a secondary market where owning a Birkin was a valuable investment because the bag triples in resale value.
The Chanel Classic Flap
When Gabrielle "coco" Chanel designed this classic handbag, she wanted something hands-free for women to use. The idea was revolutionary when she introduced the classic flap in 1955. Using the quilted leather that later became a design signature, she suspended the bag from a long metal chain that women could wear over their shoulder, or when you double the chain, you can wear the bag on the crook of your arm.
Other elements included in the bag are a twist-lock closure, an open pocket on the back, a zippered inside pocket, and a burgundy lining. It wasn't until the 80's that Karl Lagerfield changed the twist-lock by adding Chanel's double C logo. So when you see the name classic Chanel bag 2.55, which refers to the style's release date, it also means that that bag is a Classic Flap without the double C twist lock.
The Prada Nylon Re-edition
This is a classic handbag that Kendall Jenna and Bella Hadid were photographed with a lot. You can call it part of the nineties comeback. The bag is made from sturdy nylon, which looks like earlier Prada designs, and it's impossible to tell apart. This classic piece is ideal for the fashionable woman and can match any outfit in your wardrobe.