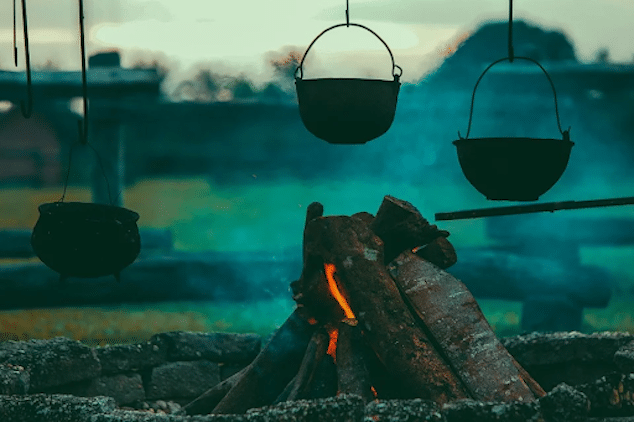 Camping trips can be a great way to get away from the hustle and bustle of everyday life. You can disconnect from your phone and head out into nature for some much-needed time alone. But before you go, you need to take care of all the necessary preparations! It's easy to forget about some things when camping so we've compiled a list of 6 essential items every camper should take with them on their trip.
1) A Pocket Knife
You never know when you'll need a knife to cut something, so it's best to be prepared. Whether you're cutting kindling or preparing dinner, you should always have a sharp pocket knife with you in case of emergencies. They are small, compact, and incredibly useful – you can't go camping without one! There are a lot of online stores that sell pocket knives so you can easily choose one that fits your needs. Your pocket knife should be of good quality, like Deejo knives that are made of titanium and are incredibly light. Make sure you're prepared for your trip by getting yourself a pocket knife!
2) A Headlamp
Headlamps are super useful as they allow you to have your hands free when walking around camp after it gets dark. They're also very easy to use – just click one button and you'll have lighting wherever you need it, whenever you want it. Another reason headlamps are essential is because the lights they emit are up close, which allows you to see an object more clearly. There are lots of different types of camping headlamps on the market so take some time to read reviews before making your purchase!
3) A Sleeping Bag
A sleeping bag is another important item that will make your trip run a lot smoother. If you don't have one, it will be difficult to get any sleep at night because of the harsh temperatures and hard ground beneath you. You can easily find cheap sleeping bags on sites like eBay or Amazon with many options available to suit your needs. They're also very easy to clean; just throw them in the washing machine and you'll be ready for your next adventure! Make sure your sleeping bag is warm enough to handle colder environments by checking the temperature rating on the label. You can find sleeping bags in many weights, lengths, and sizes so you should easily be able to find one that works for your needs!
4) A Tent
You need a tent for obvious reasons – it provides protection from the elements so you can get some sleep at night. Tents are also very easy to set up, so it shouldn't be too difficult for you to do on your own before the sun goes down. You can find camping tents in many different sizes and weights depending on how many people they hold, so take some time to look around before deciding what to get. Make sure your tent is waterproof so you have a shelter no matter what the weather is like outside.
5) Extra Clothes
It's always a good idea to have extra clothes with you when camping because things happen! Maybe you get caught in the rain or your sleeping bag leaks – either way, it's important to be prepared for all the possibilities. Dressing in layers is a good idea since you can easily take them off if it gets too warm or put them back on if it gets cold. Remember, camping isn't supposed to be luxury so pack extra clothes that are easy to wash and quick to dry! Your clothes should be made of materials that can handle rough weather conditions like cotton or wool.
6) Food and Water
Lastly, you'll need to bring some supplies for cooking and hydration. If you're going to be camping in a remote area, make sure no wild animals can get into your food supply. You should also bring water purification tablets or a portable filter so you don't have to worry about getting sick from the bacteria in natural water sources. Cook meals at your campsite before heading out for the day and always pack enough food to keep you going. When it comes to drinking, make sure your water bottle is see-through so you can check it for dirt or insects before taking a swig!
Congratulations on making the trip! Hopefully, now that you've read this article, you'll know how to be prepared for any camping trip as well as what items to bring with you! We hope you enjoyed this article and that it has been helpful in some way. We wish you good luck and happy camping!