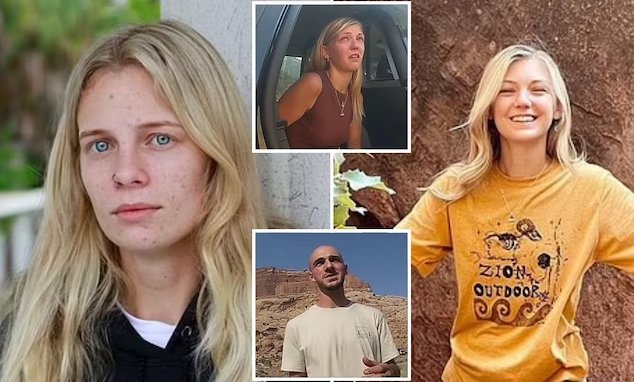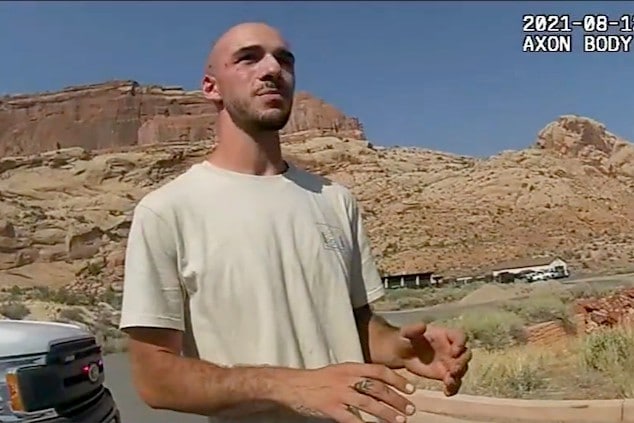 Brian Laundrie equipped to survive for months in 25,000 acre Florida nature reserve says Gabby Petito best friend, Rose Davis as investigators seek out seasoned solo adventure expert. 
The best friend of murder victim, Gabby Petito has told of missing murder suspect, Brian Laundrie being well versed in going on long haul solo hiking treks and well equipped to navigate the 25,000-acre nature reserve near his parents Florida home that he is believed to have fled to. 
'I know he lived in the Appalachians for what I believe was three months, and he did it by himself, so I know he's skilled at it,' said Rose Davis, best friend of Gabby Petito, whose body was found Sunday in Grand Teton National Park, Wyoming.
'He and Gabby both told me stories about it,' Rose added according to the dailymail. 'And you could see the enthusiasm in his voice when he would talk about his adventures by himself like that trip into the Appalachians,' a trail stretching more than 2,000 miles from Georgia to Maine.
The 22-year-old's death was ruled a homicide on Monday, and Laundrie has been declared the prime suspect.
He was last seen more than a week ago leaving his parents' home in North Port, Florida with a backpack. His whereabouts remain unknown, with a manhunt for the now prime murder suspect in Gabby's murder, entering its fifth day. 
Loner with few friends
Police and FBI agents resumed their search of the Carlton Reserve early Wednesday.
Rose said she met Gabby early last year on Bumble BFF, a meeting app for friends, and they instantly hit it off. 
Rose, 21, who lives in Sarasota, said Laundrie often liked to be alone and didn't appear to have any friends. 
Even when he'd join her and Gabby at the beach in Florida, he'd go off to sit by himself.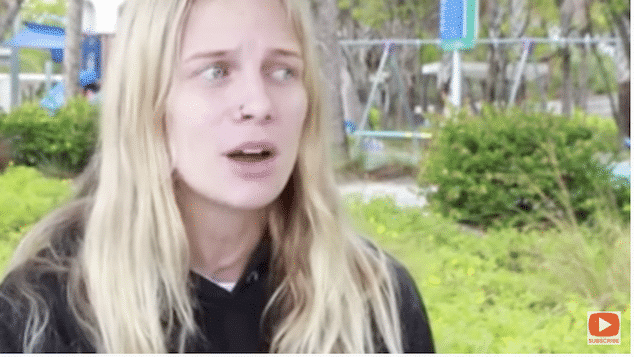 'Brian sought control'
She described Laundrie as jealous and controlling, and said he'd try to prevent his fiancé from hanging out with her. 
The couple had several arguments, causing Petito to drive off to spend the night at her house.
'I think that's one reason why Brian rushed into this van trip,' Rose said of the cross-country trip Petito and Laundrie began in July. 'He saw how close we were getting and he realized that after every fight, she was staying at my house. And he didn't have control over that.'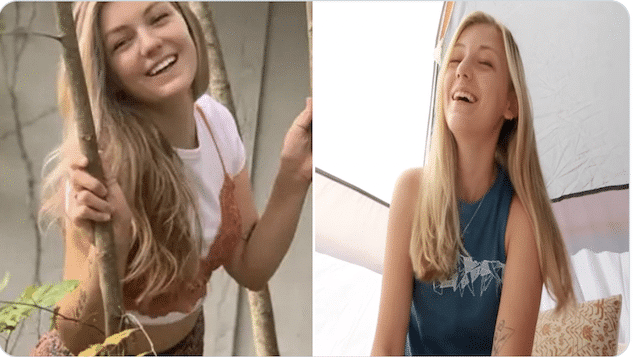 'I hope his caught and made to suffer' 
Laundrie returned home without Petito on September 1, and her family from Long Island reported her missing on September 11. 
Rose said she was horrified when police then released details of an argument the couple had in Moab, Utah in early August, just days after Rose last spoke to her best friend.
'I'm sure it caused an argument when Gabby told him I was going there soon because he knows dang well that if I saw them in a rocky place, I would take her home with me,' the best friend told the dailymail. 'I would be like screw this, you're coming home with me. We'll do this on our own some time.'
Rose had considered Laundrie a friend at one point, but said she now hopes he'll be caught and made to suffer.
'I hope he's found and then I want him to get convicted and go to jail,' the best friend told the dailymail. 'I won't go into detail with the rest that I want to have happen to him, him and his parents.' 
The search for Laundrie continues as a nation waits with bated breath for justice for Gabby Petito…