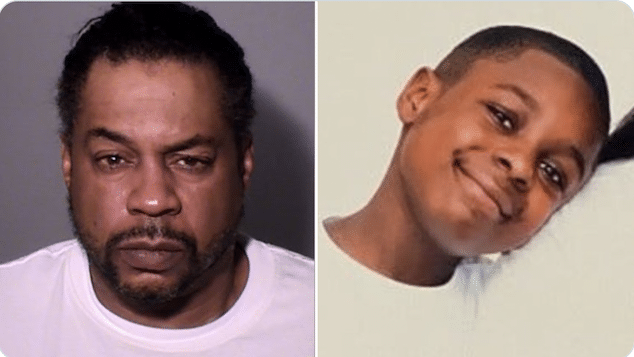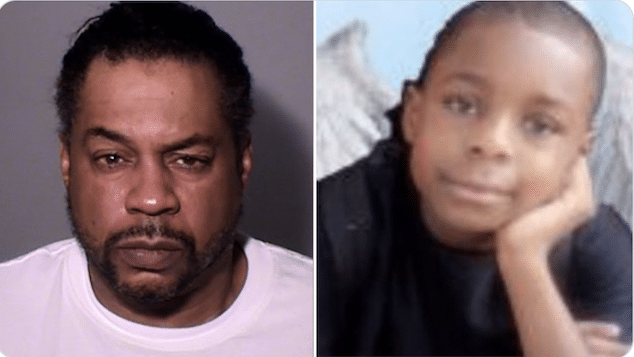 Andrez Martina Milwaukee grandfather beats 12 year old boy with sledgehammer after finding money missing from wallet. 
A Wisconsin man with a multiple felony history is accused of fatally beating his own grandson with a sledgehammer after allegedly finding money missing from his wallet.
The incident happened Saturday night in Milwaukee, according to police, when 12-year-old Andre Smith and his brother, 8, spent the night with their grandfather, Andrez Danielle Martina. A criminal complaint indicates that at some point on Saturday evening, the children's grandmother, Illysha McCroy, contacted her daughter, Nia Moore, and told her to come to get the boys immediately.
According to court documents cited by FOX6 News Milwaukee, McCroy has legal custody of the children. Their biological mother has been identified as Nakeda Martina.
Moore and her boyfriend arrived at the home, where the youngest boy ran out immediately. Inside, Andre was covered in blood and not moving. They rushed him to St. Joseph's Hospital. He was then transferred to Children's Wisconsin, where he ultimately died.
'I'm not killing him, I'm just bopping his (expletive),' the criminal complaint quotes Andrez Martina as saying during the beating.
'if you lie, if you mess up in school, if you steal, I'm going to kill you,'
The incident lasted from 3 a.m. to 8 a.m. and he told detectives he warned his grandkids 'if you lie, if you mess up in school, if you steal, I'm going to kill you,' the complaint says.
Authorities interviewed everyone in the home, including a great-grandmother who also lived in the residence. The great-grandmother told police that she saw Martina 'striking Andre with a hammer all over his body, including the head and back.' He then switched weapons and allegedly began beating the boy with a cane, she said.
The incident happened after Andre allegedly took money from Smith's wallet, but the great-grandmother said Martina continued to beat the boy even after the child went to a different room to retrieve the stolen money.
The younger boy confirmed that Martina beat them after accusing Andre of taking money from his wallet. The boy said Martina beat them with a sledgehammer, cane, mallet, and coat rack.
Milwaukee County Medical Examiner Brian Peterson indicated that Andre had a fractured skull and numerous blunt force blows to his body.
Police arrested Martina and charged him with intentional homicide, child abuse, neglect, and conviction of a firearm by a felon. If convicted, the grandfather faces life in prison according to the Milwaukee Sentinel Journal.
Of note, this isn't the first time Martina has been in legal trouble. In 1989, he was convicted of second-degree reckless homicide and served a four year sentence. He had just recently moved back to Milwaukee to be near his grandchildren ABC 12 reported.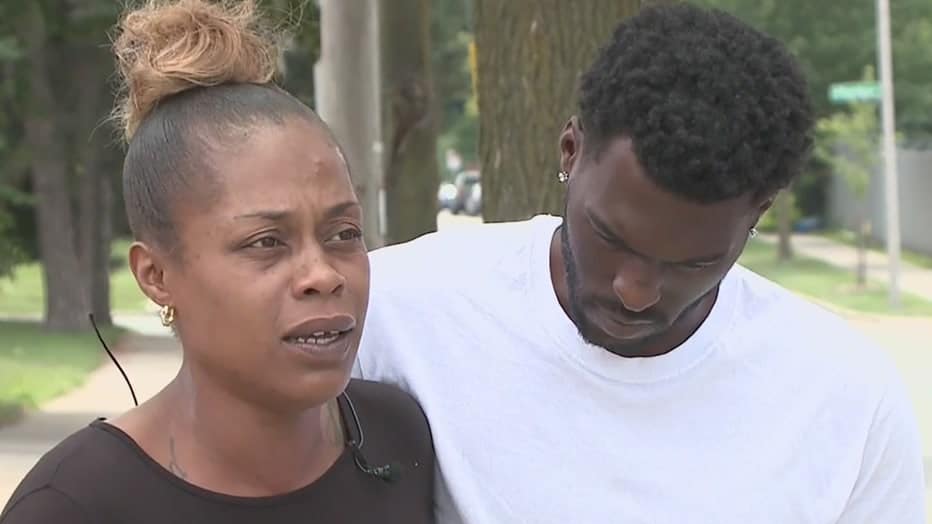 'Nobody contacted me back.'
Nakeda Martina told the outlet she had been trying to get her children back for a while after concern for their safety and had 'been calling CPS since last year.' It remained unclear why the child protection agency was seemingly dragging its feet. 
'I've been calling [child protective services] every week since Andre got hit by a car July 4,' Martina said. 'Nobody contacted me back.'
'He was so sweet, he was personable, he just always smiling, wanting to hug people,' Martina said about Andre.
Child Protective Services to date had declined to respond to media overture for comment.