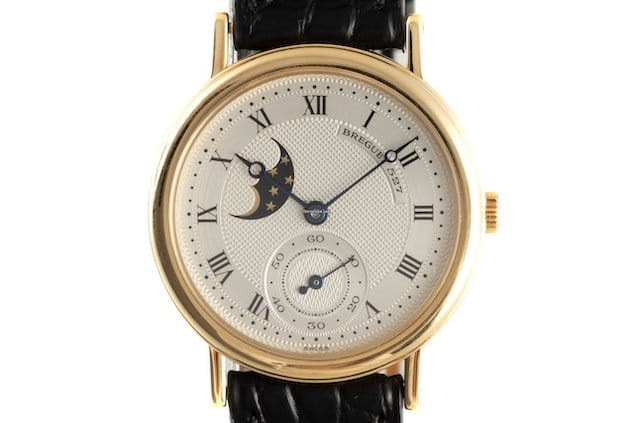 Royal Watches: 4 Things You Need to Know About Breguet. Amazing facts surrounding the history of a luxury watch maker that will astound you. 
We might already have an idea about why you are reading this right now. Yes, we know how frustrating it is to choose the best luxury watch brand that will make your money worth it down to its last cent. Well, to be honest, there are lots of luxury watch brands that are worth your investment. The key is to know each brand well enough before you decide on a brand. For today, we will talk more about a brand that deserves your recognition. This watch brand has been the watch royalty and the elites prefer. If you are all about heritage and prestige, this watch brand is for you. Here are some of the things you need to know about Breguet:
    1. Breguet created a watch for the Queen



You might wonder why we told you about why a Breguet Watch is for queens. Other luxury watch brands may have created timepieces for celebrities and personalities, but Breguet has designed a watch for a queen. Not just any other queen—Breguet made a pocket watch for the infamous Marie Antoinette. Breguet created a pocket watch that was then deemed as the most extraordinary watch when they released it.
You would have an idea about how lavish and grand this watch is. Marie Antoinette commissioned this watch in 1783. She told Breguet that they can create a watch and make it as grand as they can without thinking about the cost. The result of this watch? The result is a pocket watch that has a minute repeater, an equation of time, a full perpetual calendar—the list goes on. Just think of a miniature cathedral—that is just how it looks. However, the watch took 44 years to finish and Marie Antoinette did not even have the chance to marvel at the lavish watch. She was beheaded in 1793.
Today, anyone can take a look at the watch in L.A. Mayer Museum for Islamic Arts, Jerusalem.
     2.

The first choice of defenders



Breguet truly is a famous watch for the French royalty and personality. We buy luxury watches because we want to celebrate a milestone or an achievement that will also help us advance even more. This is the same with the famous French conqueror Napoleon Bonaparte. A Breguet watch was the first thing he bought when he became a general in the French army. When he was 29 years old in 1798, he defended France in Egypt and Syria. His was also to support his political interest.
He bought the first carriage clock from Breguet weeks before he left. You can still see the record of his purchase in one of the Breguet boutiques, particularly on 6 Place Vendôme in Paris. 
The watch has an eight-day movement and an overcoil of the Breguet themes glazed on each side. Its calendar clock repeats quarterly and has an indicator that shows phases of the moon. This precious watch has Neoclassical designs. Today, the watch sits at the Swiss National Museum. 
     3. A watch fitting even for empresses



Aside from the vain Queen Marie Antoinette, Breguet is also commissioned to provide watches for empresses, such as France's first empress and Napoleon Bonaparte's first wife, Joséphine. Not long after Napoleon Bonaparte bought his watch, Joséphine or Madame Bonaparte, as they call her, bought the Breguet "touch watch." Above 6 Place, Vendôme Breguet boutique is also a museum. In this museum, you will find Madame Bonaparte's watch.
Madame Bonaparte's watch is called a touch watch because you will be able to tell time just with your fingers. How? You would know with the arrow's position towards the hour markers studded with diamonds, of course! Madame Bonaparte can tell time without pulling out the watch from her pocket. 
    4. A wristwatch for the Queen of Naples



Breguet was one of the first watch brands that created a wristwatch before it even became a thing. In 1810, Breguet created an oval wristwatch that also had a thermometer. If today's wristwatch bracelets are made with stainless steel, this wristwatch is made with hair with gold thread entwined along with it.
This watch went to the Queen of Naples, Caroline Murat. She is also Napoleon Bonaparte's sister. Not only one or two expert watchmakers worked on this watch, but seventeen. The Queen of Naples bought 34 more timepieces from Breguet. The modern take of her watch, the Reine de Naples, easily became Breguet's bestseller. 
Live like royalty
Here are just some of the fun facts that might interest you about Breguet. There are more things that we would want to share with you, but it looks like the list will be endless! From here, you can see that Breguet is truly a luxury watch brand for royalties. Even today in the modern age, royalties exude a quiet class and brilliance. If these are the designs and reputations that you stand for, then maybe Breguet is the perfect watch for you.