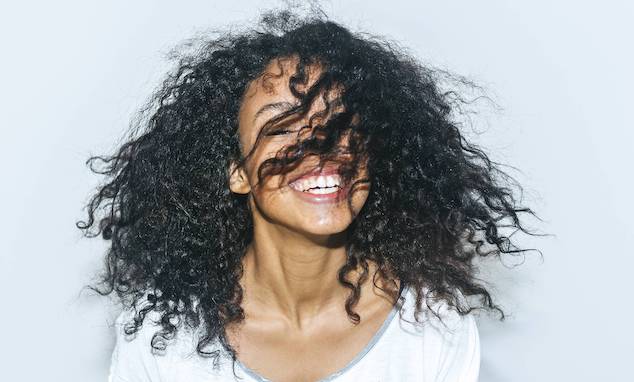 Dry shampoo tips in refreshing oily roots for all types of hair: how to properly apply it, how long you should actually leave it on your scalp before shampooing, and how to choose the right product for your hair type.
Cleansing hair with dry shampoo once a week may crawl inside your regular routine, but are you aware of the right way of using it? Or how distinct it is from a wet shampoo? As per hair experts concern, a dry shampoo is a specific hair product which is mainly used to mitigate oily and greasy substances from hair. In simple terms, 'shampooing' hair in dry condition is more like a treatment. Hence, usage processes of it are unlike wet shampoo. 
Based on one's hair type, usage or massaging with dry shampoo varies from one to another. The very basic step of using dry shampoo irrespective of all hair types, generally coils around the focal part of the head from where the user starts spraying it and eventually rolls on the visibly oily patches of hair. The distance from sprayer to head roots should be at least of 6" to 12" inches. And since it more or less resembles proto hair treatment, washing off hair is not required on completion of the process. Thus, whether you've oily or frizzy hair, let's checkout the smart tips for using dry shampoo and get discounts using the Ulta coupons .
Tips of using dry shampoo for all hair types
As dry shampoo works without water it comes in various forms; spray, powder, foam, aerosol version and so forth. Based on your hair type you can choose the one you need. Here are tips you need to recall while using it are as follows.
1. Picking right bottle as per hair type and colour
Hair texture, growth and colour varies from person to person which further impacts upon choosing the right bottle. For example, if you have fine and silky hair, a can of aerosol or spray made dry shampoo works best. On the contrary, for heavy textured, thick and oily hair powder based dry shampoo suits well. Similar approaches work for hair colour as well. Whether you've blonde, dark hair you must not mismatch with the bottle while opting for it. Else, your hair will absolutely make a dull appearance.
2. Spray on roots at a distance
As the main task of dry shampoo is to eliminate oiliness and greasiness from hair, you've to mandate exact usage techniques. That's why you should spray on the scalp and on visible oily hair patches. However, before using you must shake the bottle first and maintain a spraying distance of minimum 6 to 12" in order to avoid redundant spritz substance accumulation. You could spilt your hair into several layers to get the best results.
3. Wait for a minute or two 
After you spritz the shampoo, don't go immediately to brush the hair. Let it sit on the scalp and patches, to start working, absorb the oils, dead hair follicles and so forth. And then get set ready for using a comb.
4. Use fingers for better massage 
Instead of a comb you can use your fingers as an alternative to massage the hair and distribute the spritz. In case, you've noticed a skipped portion of oily patch, comb or brush it to make an even distribution of the foam throughout the scalp.
5. Try using it at night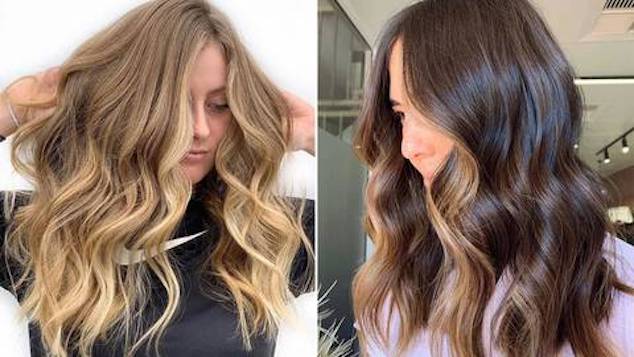 As the shampoo needs no washing, one best way to fetch the result is to use it at night. Because, the spritz will get a long duration to work thoroughly over your scalp and soak up all types of residues. Then too, you found the hair yet to be nurtured properly, go on with another round of spray. It will additionally curl up your hair beautifully.
6. Avoid too much using
Excess use of anything welcomes unwanted chaos. Hence it's same for dry shampoo as well. Here, in excess usage of it, additional layers of residue foam will start to accumulate. Hence, stop using it frequently.
7. Use it for better texture
Dry shampoo literally works impressively to enhance hair texture and natural glossiness. Thus, for a random outing or special occasion  a pinch of swift spray may dazzle up your hair's elegance. But do consider experts' opinions before you swirl for it. Nor do you repeat the process frequently.
8. Right ways or doses of dry shampoo
Albeit, the experts are still on quest to discover right doses as per hair texture and styles, yet on average consensus, the doses must not exceed twice for thick and oil prone hair and one for light and thin hair.
The basic tenet of using dry shampoo is use-pause-and-repeat. Hence, do familiarize yourself with it. However, in order to avoid any cons or nuances further, you better consult a hair expert and note their feedback on your hair texture. And most importantly, be cautious to pick the right bottle to be witness to the best result. You may try popular e-commerce sites namely DHgate, Ulta, Sephora which unrolls best offers on dry shampoo. So, let your hair shine and stay away from any type of dirt.