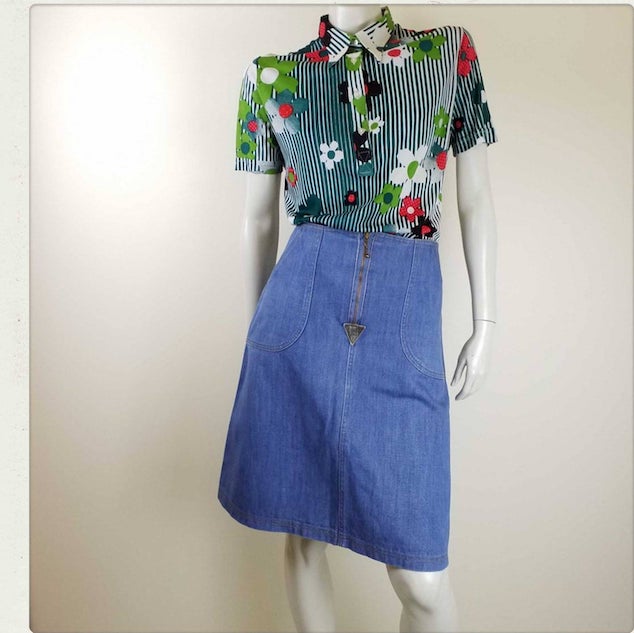 Some clothing trends just keep coming back. Get inspiration from your parents' closets – learn more about the 10 retro outfits that are just as trendy as ever.
In fashion, some trends never really die – they simply wait to inspire the next generation with their playfulness and versatility. Just a quick glance at the latest fashion magazines will show you that many old pieces are trendy again, prompting many a fashionista to dig through their parents' closets.
Take your family albums for picture restoration and get inspired by photos of different vintage looks. You'll be surprised at which of your parents' favorite pieces are making a comeback. 
Read on to find out which 10 retro outfits are coming back in style, and how you can wear them for maximum style impact!
1. Puff Sleeved Blouses And Dresses
From the high-necked Edwardian blouses to the prairie chic dresses we see on TikTok zoomers, the puff sleeve is a retro look that just stays in style. Go for a dramatic look in dark jewel-toned versions, or opt for a fresh and vibrant style in cream and pastel.
Whichever side of the color wheel you favor, this trend is a must in any style maven's closet. Wear your puff-sleeved blouse or dress with woven sandals for a laidback look that's utterly timeless!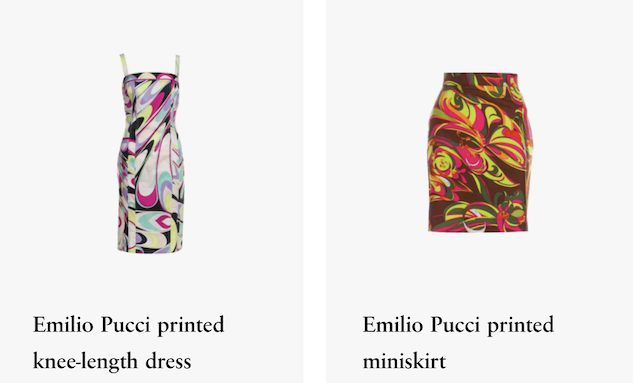 2. Groovy '70s Print Tops & Dresses
A trend that's been spotted for menswear and womenswear alike, the psychedelic prints of the 70s are firm favorites for the 2021 runway.
For those who want to play it a little safe, wallpaper florals and paisley are popular prints that aren't too showy. But for the adventurous style maven, bold and colorful swirls are sure to make you stand out from the crowd.
3. Flared Trousers
Speaking of the '70s, this flamboyant era is serving up more inspiration with the return of this bohemian silhouette. Just a few of your parents' old party photos prove that it was a funky combo that added drama and height to a look, making it a must on the dancefloor. 
Want to complete your groovy ensemble? Pair this retro staple with high heels or chunky platforms.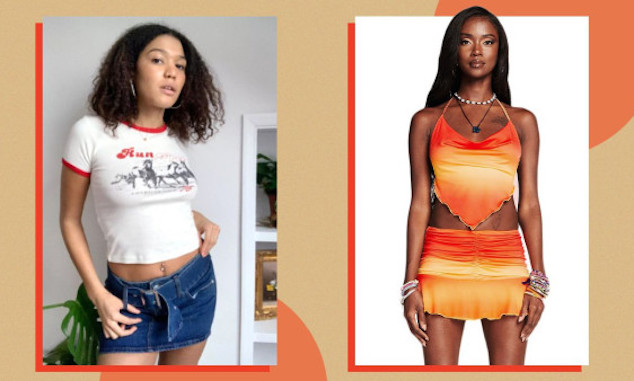 4. The Micromini
First seen raising hems and eyebrows in the Sixties, the micromini is a daring and breezy piece that can add a bit of edge to any outfit. You've probably seen this high hemline combined with padded shoulders in the '80s and babydoll dresses in the '90s – and now it's back again!
When donning a micromini, keep it balanced by adding volume or length elsewhere in your look. Long, daring sleeves or a printed high-neck blouse are just two of the many ways you can add your personal flair to the retro micromini.
5. Hippie Crochet Pieces
One style you may have seen through your parents' photo albums is the hippie-chic look of the '60s. A distinct hippie element is making a huge comeback right now: the crocheted piece.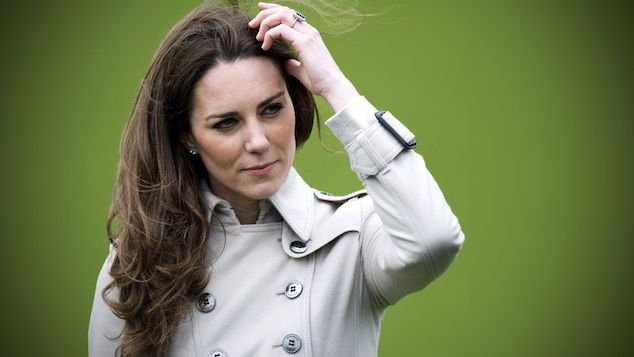 Get inspired by this trend and try on colorful crocheted tops or bikinis. For a warm-weather version, wear a cute crocheted sweater or poncho with your jeans or a skirt.
6. Long Denim Skirts
Short denim skirts and cutoffs have come in and out of style over the past few years, but one surprisingly voluminous denim piece is making a comeback. Haute couture has fallen in love with the retro long denim skirt of the '70s, making its appearance on Givenchy and Stella McCartney's runways.
The way to play with denim right now is to go for a midi or maxi style. Pair it with summery sandals and neutrals for a beach-ready outfit.
7. The Classic Trench Coat
Truly a retro piece that has withstood the test of time, a trenchcoat is utilitarian and perfect for layering up in the cooler months. Look through thrift store racks or your parents' closets and make it your mission to upcycle a durable, authentic trench coat that can withstand the elements. It just might be your new closet staple!
8. Suit Co-ords
We don't mean the neutral tones of businesswear. Take inspiration from the bold colors of bygone days and the power dressing of the '80s instead!
Bright hues like fuchsia and canary yellow stand out more when they're a matching set. It's an eye-catching outfit without adding busy prints or loud accessories, and the versatility of coordinates means you can mix and match your pieces for any season.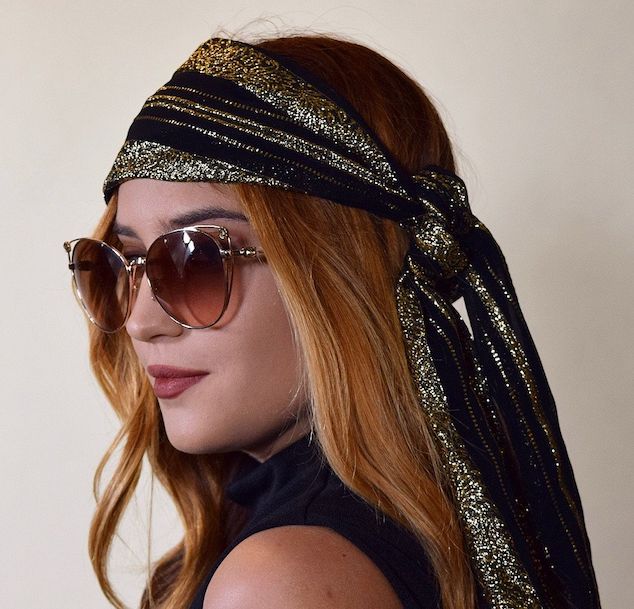 9. Scarf Tops
Look no further than photo albums from the '90s to get inspiration for this trendy look! Whether you splurge on a designer scarf or go for a fast-fashion find, the scarf top is an old piece that's all the rage again. Easy to wrap around your torso or tie over your bikini, a printed scarf adds a fun touch to a casual look.
10. Tie-Dye Pieces
This DIY trend from the Sixties is back! Wear pastel tie-dye tops to look fresh on a scorching day, or get tie-dye accessories like a scarf to keep things casually chic. If you're wearing tie-dye top-to-toe, we suggest that you choose a soft color like ocean blue for balance and polish.
Go Through Old Photos & Get Inspired
These are just some of the retro outfits that are trendy again. If you want to get more ideas for how you should style these vintage pieces, leaf through your family albums for a cheat sheet on rocking those looks. With a little inspiration, you'll be turning heads in your on-trend choices!