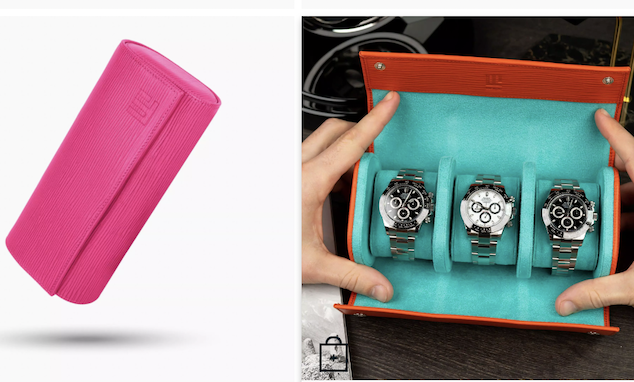 How to make sure your high quality watch lasts a long time, keeping it safe, functional while storing it for long lasting use for whatever function, date or event that comes your way. 
So you finally managed to buy that high quality watch you were savoring, and sure it looks great on you and you have your admirers, but now what you need to ask yourself is how can I ensure that this timepiece lasts a long time?
As good as a high quality watch is made, it still is susceptible to dirt, dust, moisture, and shocks, to say nothing about temperature extremes and UV radiation. While today technology has produced watches that are more sealed and shockproof than ever – ultimately it is the watch wearer who also has to take extra precaution
No fine mechanical watch will work well if it is maltreated, even inadvertently, and all watches are inherently intricate mechanisms. To keep these parts running well requires care and maintenance. Shall we then explore some common sense ideas and strategies to keep your high quality watch safe and lasting a long time? 
1. Keep it clean

 
Use a microfiber polishing cloth on the watch. After all sweat and incidental fluids can be your watch's worse enemy. Other inadvertent contaminants include skin oils, dirt and substances such as lotions and insect repellents.
Only ever attempt to clean the band and the outside of the watch—leave the inner workings for a professional. Under no circumstances, should you ever use chemical cleaning agents when cleaning your stainless steel watch, or you could end up damaging it.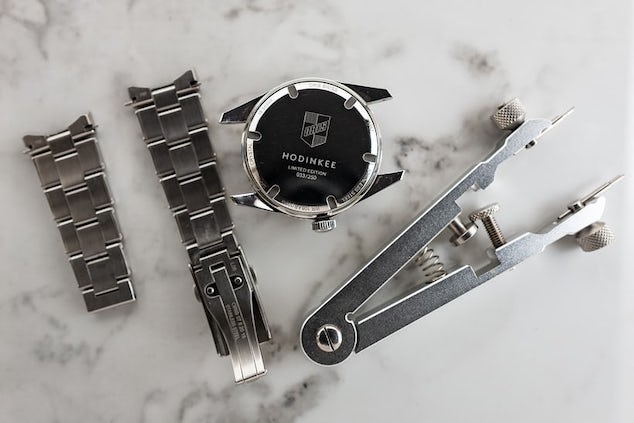 A little water won't hurt, assuming your crown is fully secure and you avoid getting the leather strap wet. But never use soap and water when cleaning the watch head itself. The molecules in the soap can work their way into really small spaces and not help your watch at all. A gentle damp cloth should suffice, followed by a clean, dry cloth. For a stainless steel band, one can use soapy water or rubbing alcohol.
2. Check gaskets and seals regularly, even for water sports watches
A watch might have a high water resistance rating, but the material used in gaskets and seals can dry out, impairing a watch's water resistance. If you swim or shower with your watch, you might even want to check water resistance annually. Many watchmakers have machines to check water resistance via pressure settings, and it is not a costly nor time-consuming test. 
Even if one is not wearing a diving watch with extraordinary water resistance, and is caught in a torrential downpour, it still might be wise to take one's high quality watch off and place it in a pocket or a seal for protection until once inside.
3. Invest in a Watch Rolls.
Talking of seals and protections one might consider investing in a high quality Watch Rolls to protect their time piece from the potential of shock, wear and tear and generally storing one's favorite watch, keeping it safe and sound.
One can carry the such durable and sturdy packages while traveling and then swap out one watch and wear it upon arriving at one's appointed function, perhaps swapping out for their sports watch, running watch to evening cocktails drinks watch. Lucky for you brought along your Watch Rolls with an ever array of aesthetic choices.
4/ Don't push your watches intended functionality beyond what you bought it for
It might sound like common sense but it ought to be repeated. Don't use your new Rolex watch that you meant to wear for dinner engagements or social functions to wear during football practise or while playing a game of squash- action man that you are of course!
All it takes is one high impact, you slipping or your competitor inadvertently running into you and the whole thing smashing. There might be some really durable watches that one can wear for durable sports – but a gentleman's watch might be best stored away safely until evening cocktails later that evening…
5/ Servicing your watch
Just like going to the GP to make sure all our vitals are ticking along finely (no pun intended) one is strongly encourage to once in a while also take their high quality watch in for servicing .
Lubricants do dry or congeal over time. Cogs and teeth wear. In just one day, most modern watches make 691,200 beats. A fine mechanical watch needs to be serviced regularly. So why delay or take unnecessary chances. Maintenance is all part of preserving your investment time piece.
How often should you service your watch? That will probably depend on the make and the time piece dynamics, mechanical or auto wind. Some vendors will say three to five years or some later- having said that, these are the variables to look out for.