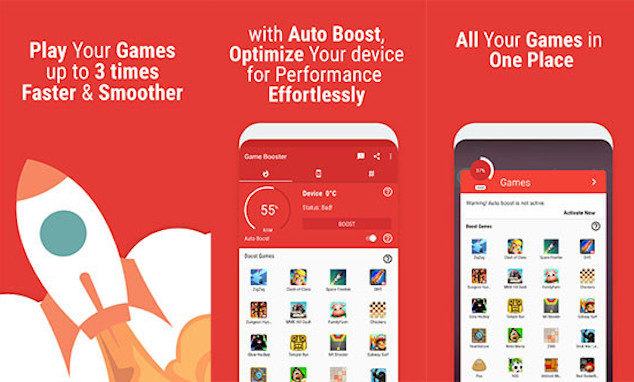 Looking to sharpen your gaming skills? Unsure which apps are waste of time? We sort the good from the bad to take your game training to the next level.
Mobile Apps for Gaming Greatness
2021 is slowly getting that Groundhog Day feeling, or is it just us? Sure, things are looking up, the future is bright and all that but it will be a long, slow road to recovery so settle in for the long haul.
So why not use this time of shut-ins and boredom to hit the internet and start fine tuning some gaming skills? 
You could even look to improve your finances with the best casino bonus Canada has to offer, as found here. Or maybe sharpening those gaming skills will see you competing better online? We can help with both, but today we're focusing on taking your gaming to that next level and the apps that will help you get there.
Top Mobile Apps to Better Your Game Performance
Game Booster
Simply put, this app will make playing games on your mobile smoother and with more speed. It will optimize your smartphone to allow a decent allowance of RAM to be dedicated to your gaming. Not just for gaming but all your apps can be tweaked to run better with this little gem, that helps eliminate lag and improve your gaming experience.
Plink
Looking for an app that will enable you to get in touch with like minded gamers, to swap tips and generally help you feel part of a team? Plink will help match players to you whom are the same age, from the same country and speak the same language. Being able to communicate better with your online teammates will have you picking up tricks and hints from the best in the business. 
Matching your game stats with other gamers will instantly have you on the same page and help to improve your stats, whatever your chosen game.
Big Brain Academy
Although not directly related to your gaming, taking a break throughout the day when the pressure starts to get too much is important. Big Brain Academy is the perfect break. Each level has a new scenario to crack which is scientifically proven to help improve creative learning. So, it's two birds, one stone scenario; clearing your mind from the game that has been getting too much but expanding your creative awareness at the same time.
A fresh brain is an efficient one, so do yourself a favour and spare some time throughout your next game marathon to sharpen yours. And you will see the effects on your stats in no time.
Google Play Games App
If you're an Android user, this handy app will work as central hub to help you track all your progress across all of your games and show rankings on leaderboards. Like your own personal gaming secretary, it will even help show you the latest games and tips for the ones you are currently playing, based on your gaming history.
A built-in instant gameplay feature will allow you try out a new game without any downloads, and all your information is stored externally if you need to change to a new device. 
Octopus
An app designed exclusively to help you connect external accessories to your mobile sounds too good to be true. Well, here it is. Octopus will map the keys and controls of most popular games automatically, so you can use a keyboard, mouse, gamepads or plug-in controllers with ease.
Just note that some games strictly prohibit the use of Octopus of one reason or another, so don't force it. You'll just get locked out of your profile. There's not many games it's not compatible with so don't stress and happy gaming.