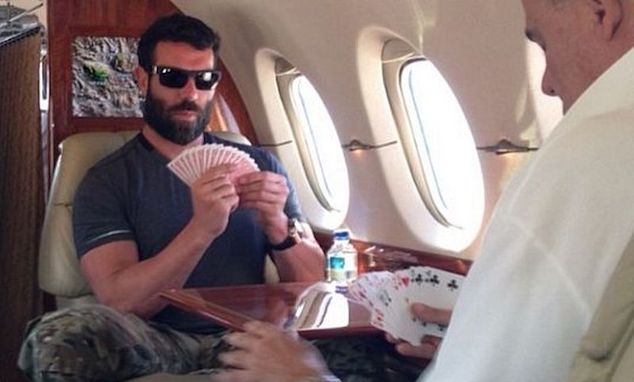 Dan Bilzerian Professional Poker Player ascent to lavish lifestyle and social media influencer status explored. How he became so controversial. 
Daniel Brandon Bilzerian was born in December 1980 and has since then build up a persona as a globetrotter and playboy.
Bilzerian's poker career begun in 2008. In 2008, he played in the World Series of Poker Main Event where he finished in 180th place. In Bluff Magazine, he was voted one of the funniest player in the poker business. Bilzerian has two nicknames, King of Instagram and Blitz.
Dan Bilzerian's net worth is estimated to about $200 million. But how did Bilzerian earn this huge amount of money? In his early childhood, Bilzerians father, Paul Bilzerian, was sentenced to jail due to tax fraud. In school, he was bullied by his classmates which later made Bilzerian a rebel.
Bilzerian ended up in military school and in 2000 Bilzerian started in the Navy SEAL training program. Bilzerian never graduated the program and later on he started a major in Business and Criminology.
Since 2008 Bilzerian has had a steady career as a poker player. Bilzerian thanks his time in collage for learning to play poker. The reason why Bilzerian dropped out of collage was because he was making 90 000 USD a week. With this amount of money, he did not feel the need to take his degree.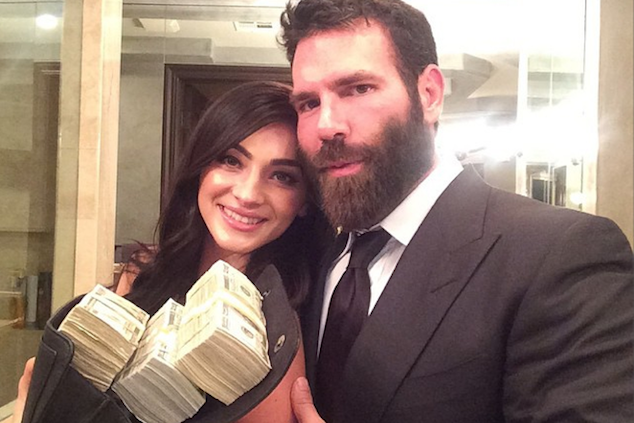 Bilzerian has the highest net worth among all poker players in the world at $200M. This past year though Bilzerian haven't won much money at public tournaments. There are some milestones for Bilzerians fortune.
·  2015 – 120 million USD
·  2016 – 150 million USD
·  2017 – 170 million USD
·  2018 – 180 million USD
·  2019 – 190 million USD
Bilzerian is a real time Instagram-celebrity with over 32 million followers. On his Instagram profile, he posts pictures form his lavish lifestyle. Beautiful women, cars, boats and different travels is common among his pictures. 
In recent years Bilzerian has stared in some motion pictures, Lone Survivor, Olympus has fallen and Equalizer are a few examples. There are some rumours that this life style has caused Bilzerian to get 3 heart attacks. 
Even though the rumours about his life it is hard to deny that Bilzerian is god at what he does. A huge amount of his net worth is solely from his poker career. Bilzerian is not everyone's cup of tea due to his extravagant hobbies and his controversial Instagram profile.