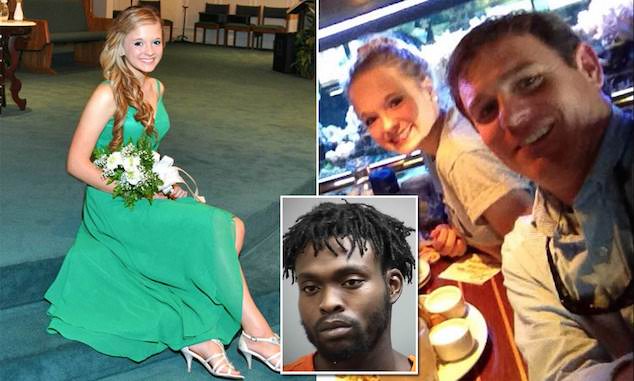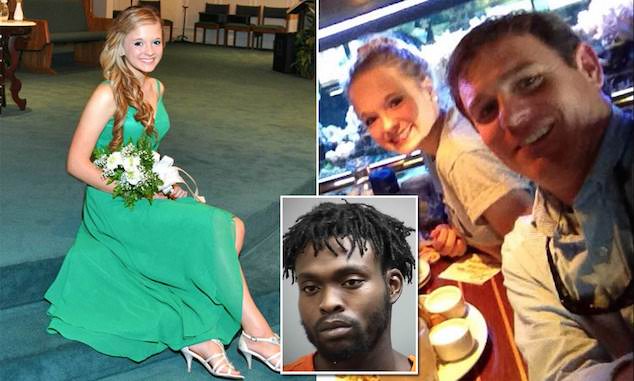 Charles Nick Wall & Laura Anderson Georgetown man & stepdaughter shot dead in South Carolina road rage incident. Tysheem Walters III charged w/murder. 
Senseless deaths. A South Carolina man and his 21 year old teacher stepdaughter are dead after a road rage incident on Monday. A third victim is in critical condition, fighting for his life.
At around 5 p.m. Monday, Charles Nicholas 'Nick' Wall, 45, and his stepdaughter, Laura Ashley Anderson, were shot and killed near the driveway of a new home Anderson recently purchased in Georgetown County, South Carolina. Another person, identified as Paul McConnell, was critically injured during the incident. The incident follows the stepfather arriving to drop off a spare set of keys.
According to the Georgetown County Sheriff's Office, Tysheem Walters III of Moncks Corner, rear-ended Wall as he pulled up to the new home near the intersection of Indian Hut Road and Highmarket Street. What was a minor fender bender turned into a full-blown double-murder investigation when Walters pulled out a gun and began shooting, police said.
'I'm devastated. Heartbroken. Confused. Angry. I don't understand. Who shoots innocent people?' asked Kimberly Wall, wife and mother of the two victims in a Facebook post.
'I'm having to bury one of my children and my husband. It's such a freak thing. I don't know why this would happen. I just don't understand,' Kimberly Wall told WBMF. 'It's just devastating. I don't know how we're going to go forward.'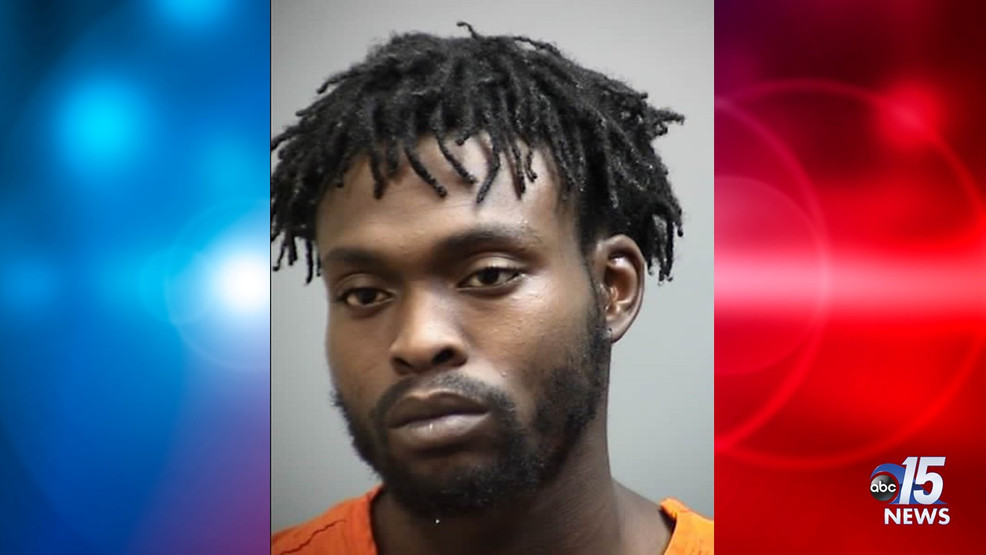 Routine dropping off keys turned into bloodbath
It remained unclear why the suspect resorted to gunning down his victims.
Warrants indicate that the suspect shot Wall twice in the chest and shot Anderson once in the head, killing them both. Walters then allegedly shot McConnell before bludgeoning him in the face and head with the gun, ABC 15 reports.
WMBF reports that Walters fled the scene after the shooting but authorities found him with the help of a K-9 unit. He's now behind bars facing charges of murder, attempted murder and weapon possession during a violent crime.
A close family friend of the victims, Lynn Lambert, told ABC 15 that Wall had plans to drop off a set of keys to Anderson and had barely turned into her driveway when Walters struck Wall's car from behind with his own car.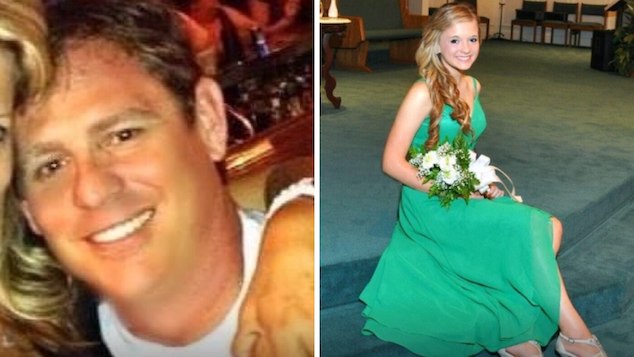 'This all happened because they were selling bunk-beds online and somebody came over to purchase them and she [Anderson] didn't have her keys, and Nick came to bring the keys,' Lambert said.
On Wednesday, a judge denied bond for Walters on the weapons charge. A bond hearing for the murder charge is scheduled to take place at the circuit court in Georgetown County. Officials said it could take a least a month before the bond hearing happens.
Meanwhile, the investigation is ongoing. Anyone with information is urged to call Senior Investigator Hank Carrison at 843-436-6058.