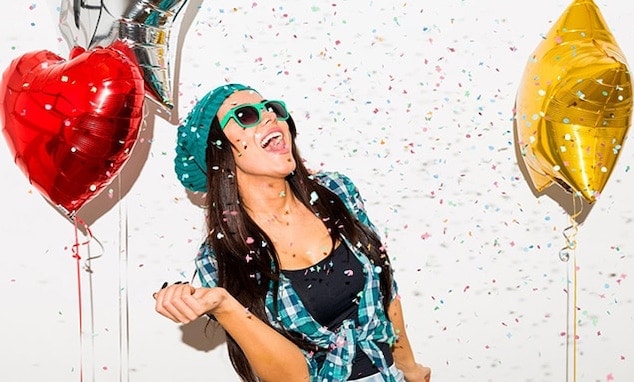 Throwing DIY Perfect Party: Entertainment ideas and themes for your upcoming revelry at affordable costs that will wow your guests and how! 
Ever think about throwing amazing parties but you don't because you are afraid it can get very costly? Well, it doesn't have to be. With a little effort, you can have that party that everyone will be talking about, at half the cost. In this piece, we are giving you three ways to save while still making your party fab.
Floral Arrangements
To throw a party that will leave your guests impressed and in awe by your skills, start with floral arrangements. They can easily be done on your own, saving yourself plenty of money. Start by picking out complementary colours and varieties or choose one shade or variety that goes well with the theme of the party.
Cut off the thorns and pick off all the extra leaves that would sit in the water. This will help keep the water cleaner and will keep your flowers lasting longer.

Next, cut the stems on an angle, about an inch from the bottom. Depending on the size of the vase and how tall you want them to be, you may need to cut them a bit more or less.

When you are finished pruning, add the water to the vase.

If the flowers came with a solution, pour it in now. If the solution wasn't provided, you can add a few drops of bleach to kill bacteria and keep the flowers fresher for longer.

To create the floral arrangement beautifully, start by adding the largest flowers first, working in a circle to make sure it is symmetrical. Layer the next variety of flower until you have finished. Lastly, add in the greenery for colour and texture that will give it the final touch.
Balloons
Another great way to decorate and impress your guests at any event is to purchase Orbz Balloons UK. What are Orbz balloons? They are beautiful balloons with unique designs, ensuring your party will stand out. You can get 500 orbz balloons for a really big event. Buying Orbz balloons wholesale will save you lots of money.
If you are planning a baby shower, a great and fun way to reveal the baby's gender is by having orbz balloon in a box by orbz. There are so many to choose from! Have them delivered to you by using the site, GoInternational and all the work is done for you. Any choice you make with Orbz balloons will add something special to any event.
Food
The last and most important part of "The Perfect Party" is the food. Feed your guests some hors d'oeuvres and cocktails that will keep everyone smiling and having fun. They are inexpensive, easy to make and can be made ahead of time, allowing you to enjoy your party.
Take Away 
Even though you may think that throwing a party can seem like an overwhelming task and can end up being costly, doing it yourself lowers the cost by a lot. And with the perfect decorations and delicious food, you will be glad and proud of yourself for doing an amazing job. This will be the party that no one will forget and won't stop talking about.