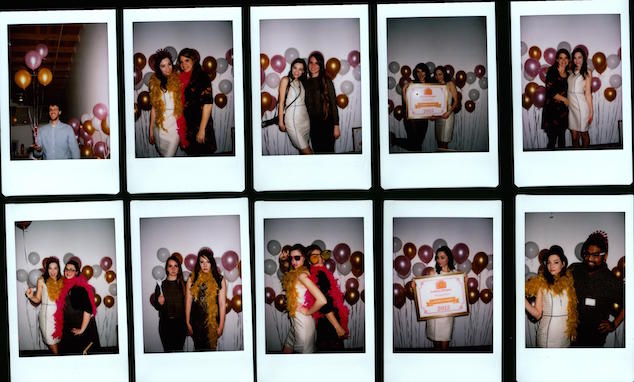 Memorable Fashion Launch Ideas: Getting your brand to stand out and remembered is about strategic marketing, themes, the right social gathering and novelty. 
Whether you are organising your first fashion launch or your twentieth, there will always be new trends to make your event more memorable than the last. Here are some tips and ideas to make sure yours goes well.
The right memorabilia
To really make your fashion launch memorable, you want to ensure there are things that your guests will take home and keep. This includes keeping all items on brand and worth keeping. A great way to do this is by capturing a photo of everyone as they arrive. You can do this with either a professional photographer or for a more personalised experience, see what photo booth hire options you can find.
The advantage of photo booths is you can get your custom logos and backgrounds automatically applied to each photo. Guests will instantly be able to take home and keep a strip of photos of themselves with your branding. You will also be able to get the images posted to your social media very quickly. By getting the pics up onto social media quickly, people will remember to go back and save/tag their photos which will help grow your online social media following faster.
Traditional photographers will typically have a longer turnaround time for editing and touching up their photos. It is possible to get a photo printer for your venue that the photographer can use to print everything during the event to hand out or sell to people as they leave, but this will usually result in only a small number of people taking home their photos and will result in a lot of leftover waste.
Get the right host
Finding the right host who can keep the audience excited and interested is one of the most important things for a successful show. Someone who can both keep the room buzzing, but also on schedule is a must. Comedians, celebrities and other fashion icons can be great options for this. If you are inexperienced in hosting, this is a great alternative to letting yourself bomb on stage.
Get the right models
This is entirely subjective, but ensure your models have the right look and feel for your brand. See if you can work something into their contract so they will share photos of themselves at the event to their followers.
The right venue
Finding the right venue can also make a big impact on the atmosphere of the event. Ensuring the decor and aesthetic of the location matches the style and tone of your brand is a must. The venue should also be in a location that is easily accessible to your guests, such as in a major city. You should also make sure it suits the number of guests you will have attending. You neither want it to be too cramped or too empty.
Lighting & Sound
Don't cheap out on lighting and sound. You want to ensure everyone can see what they're meant to and hear what they are meant to.
Food & Drink
Many likely venues will typically have their own chefs and kitchens on hand. Consider their menus for your audience. Ensure it is appropriate, eg. don't serve meat if it's a vegan fashion launch. For drinks, free alcohol is always good. Try and find a local brewery or vineyard that can possibly help co-brand the event and offer you a good rate on the alcohol.
Other novelty features
Anything notable that people will want to take photos that they would post on Facebook or Instagram is also a good idea. This could include media walls, ice sculptures, interesting food platters, a doughnut wall, a mosaic photo wall to go with your photo booth, art installations and other novelties.
Closing notes
Whilst there are many other factors that can come into play, ensure everything is on-brand, runs on time, and everyone has something to take home with them. This should help make your fashion launch one to remember.