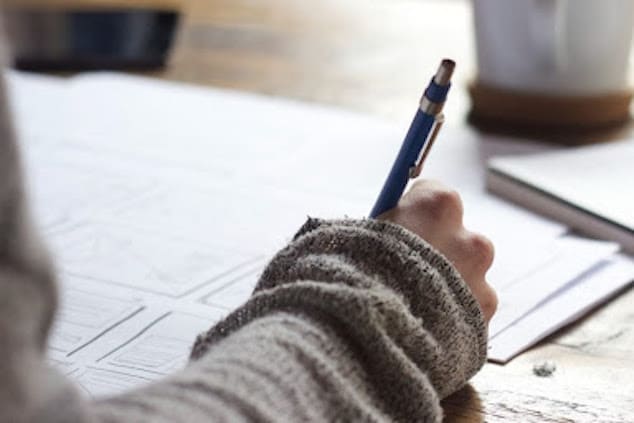 How to Improve Your Writing Skills: What aspiring authors, bloggers, writers, academics, students, editors need to get a handle – to best improve communicating with readers. 
Improving your writing may be useful for your career or as a hobby. Additionally, it can be beneficial to your mental health and well-being. Add this crucial skill to your resume to impress potential employers. Here are a few tips you can try to improve your writing skills.
Write on a Regular Basis
You can practice every day or whenever you feel comfortable. In fact, the more you practice, the better your writing will be. One of the most important ways to make progress is to hold yourself accountable. You can start your own blog, join a writing community or get a writing job.
Know the Basics
The basics include eliminating unnecessary words, learning proper sentence structure, knowing how many sentences go in a paragraph and more. Further, gain knowledge by reading educational blogs about relevant topics. You can also read books, take a class, or use a thesaurus or dictionary.
Make Reading a Habit
Reading can help you be a better writer, gain valuable knowledge and escape reality. Try reading the newspaper, fiction, nonfiction blog articles and anything else you desire. Make it a habit to immerse yourself in a story for enjoyment or educational purposes, so you can understand different types of writing.
Get a Good Night's Sleep
Sleeping long and deeply throughout the night ensures you've gotten enough rest for the upcoming day. Not sleeping well makes it more difficult to think clearly, stay focused and be in good health. Consequently, this can easily affect your writing, work performance, school and relationships.
Simplify with Outlines
Using outlines and bullet journaling can drastically simplify the writing process. You can use a basic outline structure. Before you begin, start by drawing out the outline. Put an introduction at the top, conclusion at the bottom and label headings in between these.
Be an Editor
Being a professional editor isn't necessary to create a clean body of work. You can learn basic editing skills by reading useful websites such as Grammar Girl, the Grammarly blog and others. Besides this, consider reading The Elements of Style or The Copyeditor's Handbook.
Study Writing You Admire
Admirable writing has been written by famous authors such as H.G. Wells, Jane Austen or Mark Twain, among many more. Furthermore, you can read HuffPost, The New York Times or anything else. Pay close attention to what makes this writing unique to improve your own.
Ask Someone for Feedback
A writing partner can provide you with valuable feedback. Ask them to search for errors and ways you can improve. For one, this person might catch any errors you missed. After all, everyone can benefit from extra help sometimes.
Avoid Procrastination
Instead of dwelling on starting your writing journey, you can begin by grabbing a pencil and writing anything down. Whether your writing is amateurish or not doesn't matter. The point is to start the learning process so you can gain skills. 
Making a commitment to improve is essential to being a better writer. Moreover, you may want to write down your thoughts in a journal, join a workshop or try creative writing. Make learning fun by figuring out what works for you. Although you're not a professional yet, everyone can improve.