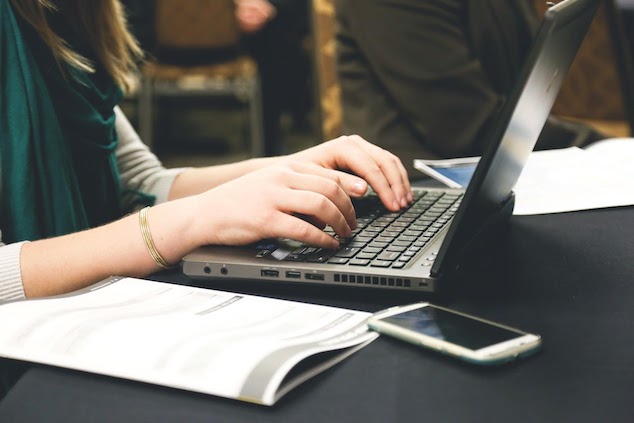 How to get better at writing essays? 7 resources that college students should consider using helping them create well researched reports. 
Writing essays, research papers, and other types of assignments is a huge part of any academic course, irrespectively of the discipline. However, not everybody is able to write well enough, and many students do not have the aptitude for this sort of work at all. You can, of course, contact someone with the necessary skills and say, "I need help with my project. Can you write my essay for me?" However, why not try improving your own writing? Here are some websites that can help you get better.
Grammarly
Grammarly is one of the best friends an essay writer can have. Simply put, it is an online word processor that puts special emphasis on correcting mistakes (it corrects at least 250 types of mistakes unrecognized by Microsoft Word). In addition, it offers synonyms to words so that you can avoid tautology and keep your word choice fresh. You do not even have to visit the website every time, as Grammarly is also available as a browser extension – you should simply install it once and use whenever you need it.
Hemingway
Ernest Hemingway was known as a proponent of simple, straightforward, easy-to-read writing. The app named after him helps you approach this ideal in your writing. It can analyze your paper and suggest how you can improve its style and increase readability: eliminate excessive adjectives and adverbs, get rid of overly complex multi-clause sentences, pay attention to your tendency to use the passive voice and so on. It also offers a readability score – an approximate evaluation of how easy it is to read your text.
Pro Writing Aid
If you ask yourself, "Where can I find a tool that would help me enhance my writing without altering my style too much?", then Pro Writing Aid is for you. What can it do? Among other things, it analyzes your text for plagiarism, improves sentence length variation, points out unnecessary repetitions, words that are too vague or abstract, overly complicated sentences, undesired structures and words (adverbs, passive voice, etc.) and much more.
Readable
Readability is one of the most important characteristics of a text, whether it is academic or not. Although Readable has been created as a tool for analyzing the readability of online content, it can be just as useful when it comes to academic assignments. In addition to checking the readability per se, it is even able to monitor the tone of your writing so that it remains consistent throughout your paper.
Grammar Girl
Grammar Girl is the subdivision of the Quick and Dirty Tips Network that deals with all things related to English grammar. One may think that it is just yet another generic blog, but it truly is different. Grammar Girl offers simple, to-the-point tips that can help you improve your writing skills. It covers far more than one can expect – in other words, if you have a question related to grammar, check Grammar Girl out. Chances are, you will find your answer.
Thesaurus
Have you ever found yourself in a situation in which you had to repeat the same word a dozen times in your essay and could not think of a synonym to replace it? Well, Thesaurus.com can help you the next time you get into such a predicament, expanding your English vocabulary along the way.
Purdue Writing Lab
Many universities have writing centers aimed at helping their students improve their writing skills. Purdue University takes this initiative a step further with its Writing Lab – a website where anybody can get resources and guides that can help you deal with all kinds of writing issues, from formatting problems to writer's block.
We hope that these websites will go a long way in improving your writing abilities!