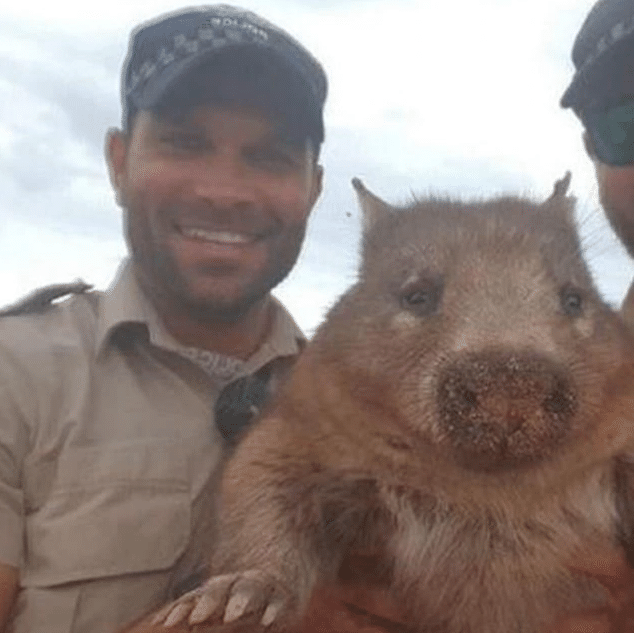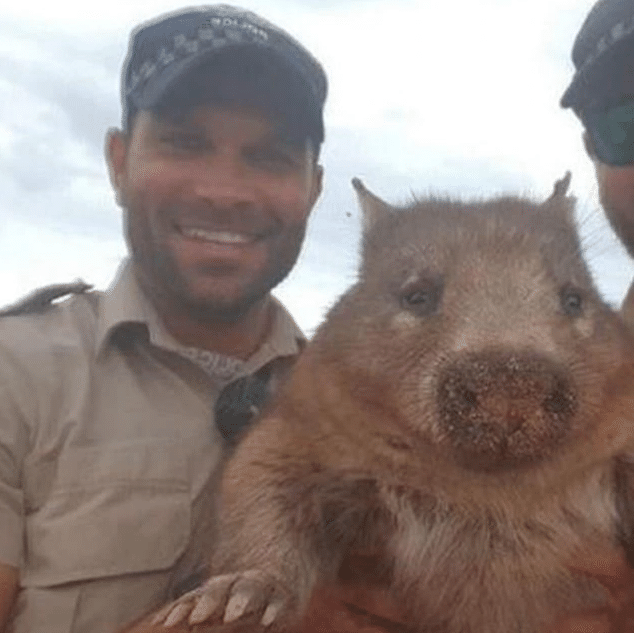 South Australian Aboriginal Police Officer

Constable Waylon Johncock

who stoned wombat to death avoids sacking after inquiry held native man has right to hunt wild life for food. 
'Yeah! You did it! First man I've ever seen kill a wombat on foot, bro.' These are the horrid words that have shocked a nation after an off duty South Australian cop was filmed stoning a wombat to death.
The video filmed in October and which soon went viral (see below) led to wide condemnation and demands to have Senior Community Constable Waylon Johncock fired. A petition seeking the Aboriginal born man's sacking garnered thousands of signatures and counting. 
Despite Johncock avoiding criminal charges or disciplinary action (for now), the police department continues to investigate the actions of one of its own, the Sydney Morning Herald reported.
'As a traditional Aboriginal man, [Johncock] has an appropriate permit to hunt wombats for food,' South Australia Police Commissioner Grant Stevens announced on Friday during a press corps meeting. 'Whilst distressing to many who viewed the video, it has been established [his] actions were not inconsistent with traditional hunting practices.'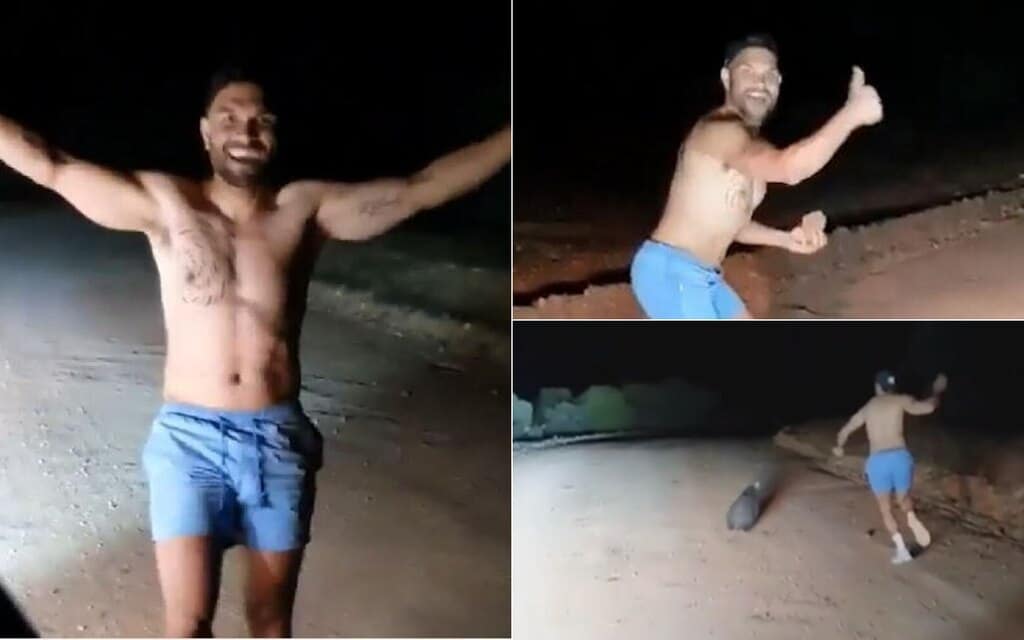 Free pass to behave with wanton will and malice? 
Johncock, a police community liaison officer was filmed hopping out of a truck and chasing after the wombat, throwing rocks at it.
A mate of the officer is heard saying: 'Yeah! You did it! First man I've ever seen kill a wombat on foot, bro.'
Video footage shows Johncock proudly posing with his arms in the air following the kill.
Stevens said the animal was eaten after it was killed. Never mind the reasonable question, as a police officer (even an off duty one) shouldn't the constable who serves the public not be held to a higher standing? Never mind the fact that the animal the man is seen giddily killing is a national iconic symbol of what passes for uniquely Australian. 
Under the Native Title Act, 1993, Aboriginal people can practice ancient customs, such as hunting and eating local wildlife. Which is another way for saying, Johncock has a free pass to behave disgracefully in the torture of wildlife. And God knows what else he or any other police officer might be able to get away with in the guise of police duties. 
Commissioner Stevens said legal advice provided to police by the Office of the Director of Public Prosecutions on Thursday found 'there would be no reasonable prospect of a conviction' for any criminal offense.
The department has announced the officer is scheduled to be given 'managerial advice and counseling regarding the implications of social media,' police said.
Johncock will also remain in his role with SA Police while both the RSPCA and Wombats SA has called for the laws around Indigenous hunting to be reviewed.
Welcome to 2020 and a brave new Australia.