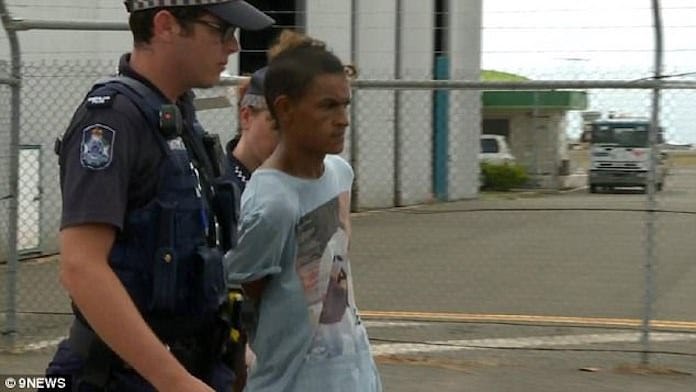 What led to Nathaniel James Murray an indigenous, Palm Island, Australian teen fatally stabbing his father in the neck on New Year's Day? 
Nathaniel James Murray a 19 year old Australian teen from the island of Palm Island in North Queensland has been charged with murder after allegedly stabbing his father with a pair of scissors. 
The Townsville Bulletin reported he son arrested on Monday after allegedly stabbing his 52-year-old father, Roy Murray in the neck with a pair of scissors during an argument on the remote community island during the afternoon during a 'family gathering' of New Year's Day.
The father was pronounced dead at Townsville Base Hospital on Monday evening after undergoing surgery.
'We believe the murder weapon may be a pair of scissors and we're undertaking a search at the present time to locate that,' Detective Inspector Leonie Steyger told reporters in Townsville on Tuesday.
'We're not completely sure what the altercation was about.'
Insp Steyger said the suspect had run away from the alleged murder scene, which was outside on grassland at the property, before cops arrived and was arrested nearby.
The teen from an indigenous community was remanded in custody after a brief hearing in the Townsville Magistrates Court on Wednesday and is due to appear again next week reported Daily Mail Australia.
'Any investigation where family or close associates are involved does make it very emotive and very difficult but all witnesses and family members are being co-operative at this time,' Det Sgt Steyger said.
Adding, 'Obviously they're quite devastated by the incident. They've lost a father, husband and also have the son or brother who may be responsible for that.'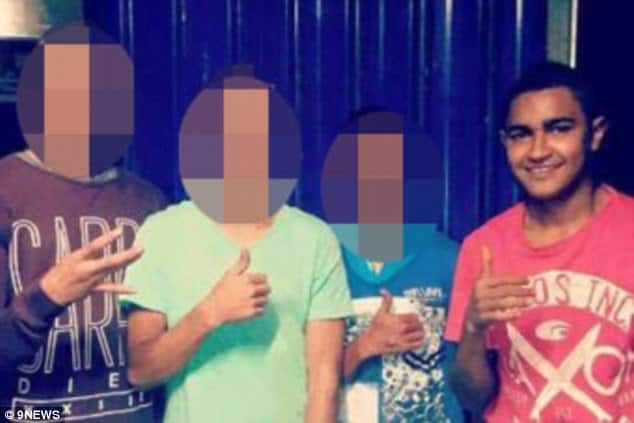 To what degree were Nathaniel James Murray's actions the result of ingrained discord in the community? 
Abc.net.au reported friends and relatives expressing support for the family on social media and urging them to stay strong, posting in one tributes to a man who 'always stopped and said hello no matter what'
Come Tuesday, police said they had yet to locate the weapon that mortally inflicted the father's wounds. That said a pair of scissors were later located, while investigators were not sure it was the knife in question.
Authorities have yet to determine if drugs or alcohol were a factor in the incident in the normally blighted and ostracized Aboriginal community.
Notes Australia's abc in a 2014 report regarding the tourist destination:
'The island faces major challenges. There are few jobs, and nearly a quarter of the residents are listed for unemployment benefits. School truancy rates are high, and with most alcohol on the island banned, the community is plagued with the problem of 'sly grogging', where alcohol is smuggled onto the island, illegally.'
Murray is due to appear in court on January 12.