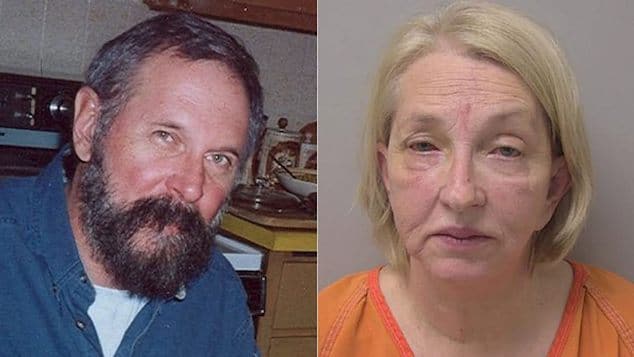 Chippewa Falls, Wisconsin woman, Cindy

Schulz-Juedes who once offered reward money in her husband's death arrested in his murder 13 years later. Cashed in on million dollar life insurance policy taken out year before.
A Wisconsin woman who once offered a $25,000 reward for information about her husband's murder has been arrested – 13 years after orchestrating the pharmacist's death.
Cindy Schulz-Juedes, 65, of Chippewa Falls, Marathon County had reported finding her husband. Kenneth Juedes dead on Aug. 30, 2006, in Unity. A year later the woman posted a reward for information leading to an arrest in the 'unsolved' case a year later.
Authorities announced her arrest for the murder Monday morning and said she would appear before a judge Monday afternoon. She was taken into custody five days ago and was being held without bail pending formal arraignment later this month. 
Of note, the wife's arrest follows Schulz-Juedes having been a person of interest in the case, WSAW-TV reports.
In 2011, she said she didn't know who shot her husband in their home because she was sleeping in a camper on the property due to a sinus infection.
Juedes was 58 when he was killed.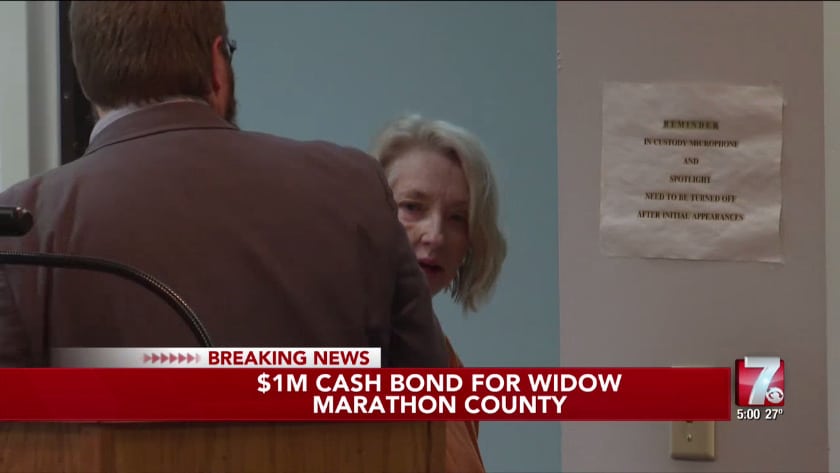 Implicating evidence against wife after new investigations begin in 2016:
Investigators said the two blasts that killed him came from a shotgun, the Wausau Daily Herald reports.
Both shots were aimed at his chest. The weapon used was deemed to be a 20-gauge shotgun.
Implicating the wife, was the fact Schulz-Juedes having also owned a 20-gauge shotgun that she said had been missing for a year at the time Juedes was killed. Prosecutors said there had been multiple opportunities and contacts with law enforcement prior to the husband's death that would have presented opportunities for the wife to have reported the gun as stolen. The gun was only reported stolen following Juedes' death.
Prosecutors also said Schulz-Juedes' comments following her husband's deaths were inconsistent and suspicious.
Investigators found the couple were at the time having problems in their relationship that could have led to Schulz-Juedes receiving little, if anything in the event of a divorce WPR reported.
Adding fissure, the victim's siblings and investigators believe a $1 million life insurance policy taken out on her husband the year before was the motivating factor in Kenneth Juedes' murder. It remained unclear who'd initiated taking out the policy. 
In a 2013 interview, Schulz-Juedes denied benefitting financially from her husband's death. 
'I don't feel I am a person of interest in my husband's death,' the woman told a local media outlet at the time. 'Most of the money went to the kids. Moneywise, my husband and I together would have earned more in two years than I ever would have gotten from his death, and I still would have had my husband.'
On the tenth anniversary of the killing in 2016, the wife declined further media overtures on the case. At the time police had revived efforts to solve the husband's death, with a new investigator bought on who worked 30 hours a week on the case- leading to eventual breaks in the case. 
Cindy Schulz-Juedes remains in jail pending a $1m cash bond. The woman's initial appearance in court will be Dec. 13. She is expected to be formally charged with murder at the time.